School celebrates student's chess glory
Sanchit Mukherjee, who won the 65th SGFI National School Chess Championship, felicitated by his School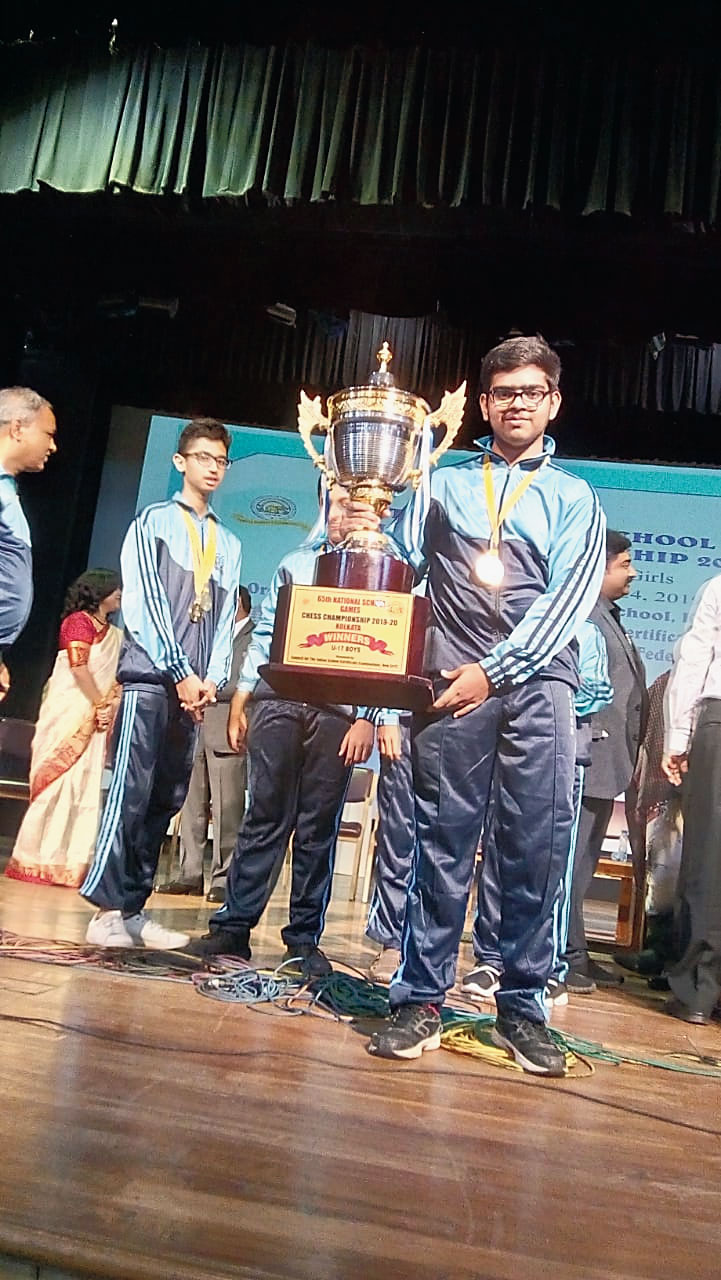 ---
---
Kerala Public School, Kadma, felicitated its student Sanchit Mukherjee, who was declared team champion (ICSE schools) at the 65th SGFI National School Chess Championship (for Under-17 boys) held at Heritage School in Calcutta from November 21 to 24.
The Class IX student was selected to represent the Council for the Indian School Certificate Examinations (CISCE) and was the only participant from eastern India. He made it to the CISCE based on his performance at the ASISC National Chess Meet in Amritsar in 2019.
A passionate chess hand, Sanchit started playing the game from UKG. He displayed his talent at inter-school competitions and trains under international master Neeraj Mishra. Sanchit gets ample support from his parents Indrajit and Sharmishtha Mukherjee.
School principal Sharmila Mukherjee said they were proud of Sanchit's achievement. "He has won laurels for our school. We are proud of him," she said.
Mentor Mishra said his protégé plays with lot of patience and concentrates hard on his moves.
"Sanchit is a hard-working chess player who has the ability to make further progress," he added.
The young player had secured second position at the ASISC zonal chess tournament held in Jamshedpur and claimed the top spot at the ASISC regional meet in Patna. The CISCE will felicitate Sanchit in the national conference soon.