Jharkhand issues alert on bird flu
Directive issued in the wake of detection of the virus from the carcasses of crows in two states of Rajasthan and Madhya Pradesh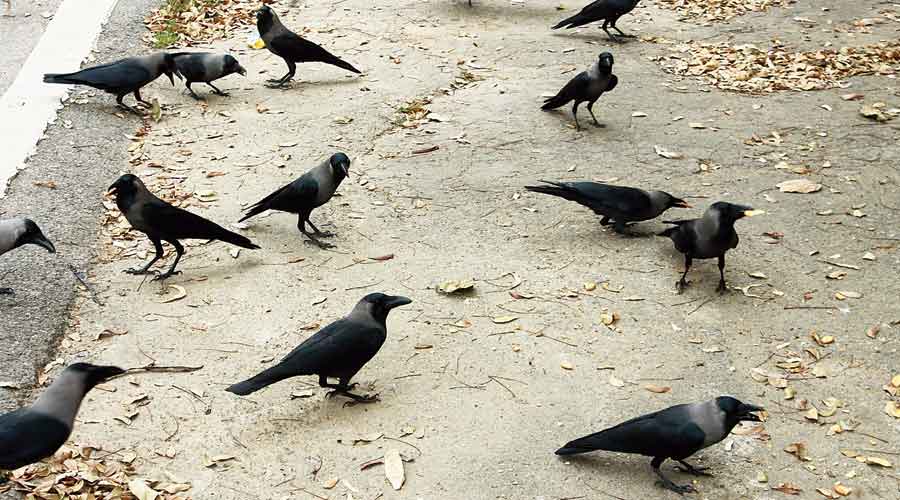 ---
---
The Jharkhand government on Monday afternoon issued an advisory to all the 24 districts unit of animal husbandry unit to report unnatural deaths of birds immediately to the government and send samples to the Ranchi lab at the earliest.
The directive was issued by director state animal husbandry department, Nancy Sahay in the wake of detection of bird flu virus from the carcasses of crows in two states of Rajasthan and Madhya Pradesh even as entire country is fighting Covid-pandemic.
"We do not have a single case of such bird flu cases in any of our neighbouring states (Bengal, Odisha, Chhattisgarh and Bihar). But we do not want to take chances and have issued advisory to all our district animal husbandry officers (DAHO) to be on vigil 24x7 and coordinate with local thanas, animal watch groups, poultry owners etc, on a regular basis and immediately inform about deaths of any birds in their respective areas. Effort should be made to send the sample of the dead bird at the earliest to our Kanke-based virology lab for confirmatory test," said Nancy Sahay.
The director said that DAHOs have been directed to establish contact with poultry sellers in their respective districts to keep an eye on poultry products brought from other states and inform immediately about suspicious deaths so that samples can be sent for confirmatory tests and the dead birds be buried as per protocol.
"We have enough stock of testing kits at our labs and at the moment we are simply keeping a tab as a precautionary measure. We will issue necessary guidelines like culling if the need arises," the director added.
The state forest department has also sounded the zoos and bird sanctuaries authorities to be on high alert in the wake of crows death in a few states. The directive assumes significance as Jharkhand witnesses an influx of a large number of migratory birds during winters.
Jharkhand chief wildlife warden Rajeev Ranjan informed that an advisory in this regard has been sent to all zoos and bird sanctuaries asking them to take all necessary precautions to prevent the transmission of the disease. "We have also asked to keep a close vigil on the health of the animals in the zoos," Ranjan said.
Ranchi's Bhagwan Birsa Biological Park, popularly known as Birsa zoo, at Ormanjhi block, has enhanced the routine spray and health check of animals in the zoo. The birds are being served amino modulator drugs in water and food to make their immune system stronger against the diseases.
Significantly, the state has had instances of deaths of crows due to bird flu in 2020 and also in 2019.