Jharkhand elections: Cong-JMM ahead in tight race
Opp senses shift in state politics driven by national concerns, BJP downplays claims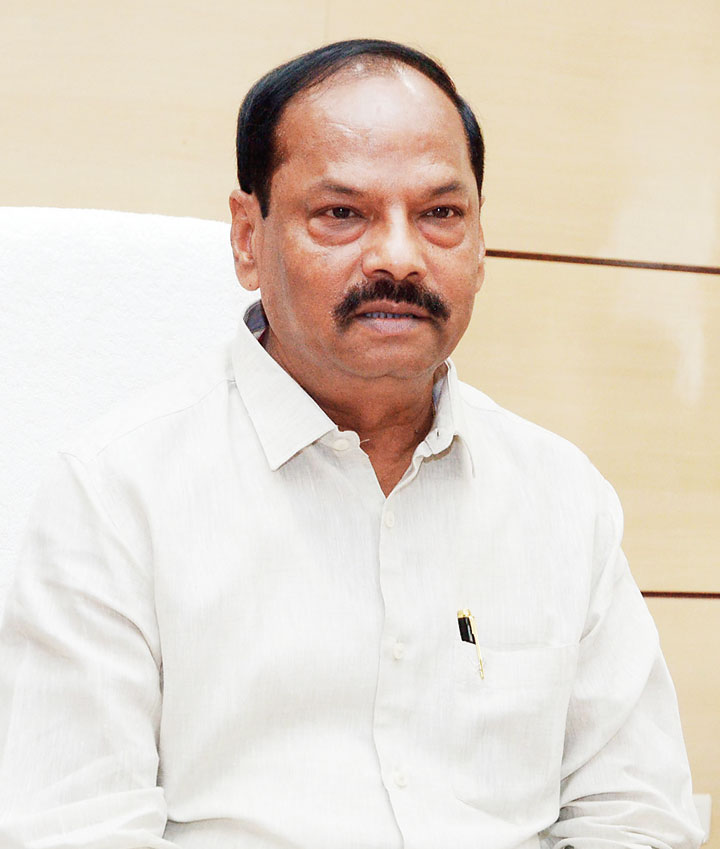 ---
---
The Opposition combine of the JMM, Congress and RJD in Jharkhand was ahead of the BJP in as many as 41 seats after about four hours of counting on Monday in what is clearly a keenly fought five-phase Assembly election held in the backdrop of widespread protests across the nation over a contentious and divisive citizenship legislation.
While the BJP was leading in 30 seats, it's former ally, the Sudesh Mahto-led Ajsu Party, was leading in four seats. In the 81-member Assembly, 41 constitute a majority.
The JMM was leading in 24 seats while its alliance partner Congress was ahead in 12 as leads and trends in around 20 seats witnessing tight contests kept changing rapidly.
Former chief minister Babulal Marandi's JVM, who is contesting on its own and not with the Opposition gathbandhan, is leading in four seats.
Chief minister Raghubar Das is leading in Jamshedpur (East) seat over Independent Saryu Roy by 1,449 votes. Urban development minister C.P. Singh is leading by 1,616 votes over his nearest JMM rival Mahua Maji in the Ranchi seat.
Opposition alliance chief ministerial candidate and JMM working president Hemant Soren is leading in Barhait over BJP's Simon Malto by 1,672 votes. Hemant is, however, is trailing by 7,858 votes behind state welfare minister and BJP candidate Lois Marandi in Dumka.
Former chief minister and JVM(P) president Babulal Marandi is leading by 2,841 votes over his nearest rival Raj Kumar Yadav of CPI(ML-Liberation) in Dhanwar.
Former deputy chief minister and AJSU Party president Sudesh Mahto is trailing by 284 votes behind JMM candidate Seema Devi in Silli seat.
Speaker and BJP candidate Dinesh Oraon is trailing by over 6,000 votes in Sisai.
Party-wise leads
Among the seats that the BJP is leading are Baghmara, Barhi, Bishunpur, Dumka, Jamshedpur (West), Pakur, Panki, Potka, Simdega, Torpa, Hazaribagh, Khunti, Ramgarh, Daltonganj, Dhanbad, Giridih and Bhawanathpur.
The JMM is leading in Baharagora, Borio, Chaibasa, Chakradharpur, Dumri, Ghatsila, Garhwa, Ichagarh, Gumla, Kharasawan, Littipara and Maheshpur seats.
The seats where the Congress is leading are Barkagaon, Barhi, Bermo, Jagannathpur and Bokaro while the RJD is ahead in Deoghar, Chatra, Chattarpur and Godda constituencies.
The BSP is leading in Bishrampur and Hussainabad seats while the AJSU Party is ahead in Jusalai and Gomia constituencies.
Ideology change?
The Congress and its ally JMM said on Sunday that the BJP's likely defeat in Jharkhand Assembly elections, as predicted by some exit polls on December 20, would not only change the ideological map of state politics but also reflect the mood of the nation with this being the first election after the Citizenship (Amendment) Act.
The ruling BJP, however, played down such claims and said that the outcome of a state election hardly had any bearing on national politics.
Forty-one happens to be the magic number to form a government in the 82-member Jharkhand Assembly (81 elected, one nominated).
CM Raghubar Das, whose political career depends not merely upon his personal victory from Jamshedpur East, but also on how the BJP — that had set a target of paisath paar (beyond 65 seats) — as a whole performs, spent Sunday in closed-door meetings at his official residence.
State Congress president Rameshwar Oraon told The Telegraph Online that an electoral debacle in Jharkhand would send a message across the country that BJP was losing ground. "It will also show that people were no more willing to be diverted…It will be a strong reply to the saffron party which tries to divert people's attention from issues related to their welfare."
He added that people across the country were opposing the amended citizenship Act but the BJP government was not ready to roll it back.
"Even the British rulers had rolled back the controversial Salt Act when people of this country under the leadership of Mahatma Gandhi had launched a protest against it, but the present government is not rolling back the CAA which shows its arrogance," Oraon added.
Echoing its ally, the JMM also claimed that Jharkhand elections was a sort of first referendum on the controversial CAA and the BJP's defeat would clearly spell out that the people of Jharkhand had rejected it by voting against its architects.
JMM general secretary Supriyo Bhattacharya said: "A defeat for the BJP here would send a strong message across the country that divisive politics of BJP has no takers. The outcome of Jharkhand elections is significant for national politics because this is the first election after enactment of CAA in the country."
State vs national issues
BJP, however, dismissed any such significance,
"State elections hardly affect national politics. There have been instances in the past when we lost state elections but went on to script resounding victories in the Lok Sabha elections in the same states," BJP Jharkhand election co-in charge Nand Kishore Yadav said. Barely seven months ago, the BJP-led NDA had won 12 out of 14 Lok Sabha seats in Jharkhand.
Counting of votes polled at 29,464 booths of 81 Assembly constituencies of the state is being held on Monday at 24 centres, one each in as many districts.