Indian National Congress upbeat in Jamshedpur West
Snubbing Saryu Roy and fielding a new face may adversely affect BJP's chances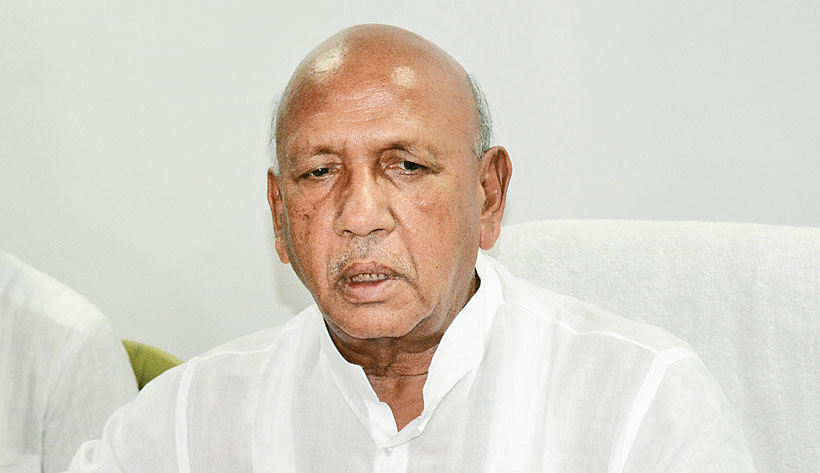 ---
---
A sense of disappointment among the traditional BJP voters over the party snubbing Saryu Roy and fielding a new face may swing the tide in favour of Congress candidate Banna Gupta in Jamshedpur West Assembly constituency, the grand old party is hoping.
Though the results of the Assembly polls are still two weeks away, poll observers are of the opinion that BJP candidate Devendra Nath Singh might have to bear the brunt of infighting in the party that prompted veteran leader Saryu Roy to cross swords with chief minister Raghubar Das in the Jamshedpur East constituency.
"From the day Roy was denied a party ticket by the BJP, Gupta started mobilising support in his prime vote bank in Zakirnagar, Jawaharnagar and Azadnagar in Mango. He has not only been organising community feasts and litti parties in these densely-populated areas, but also continued to woo voters in Bhatia Bustee and Ulyan in Kadma and slums in Sonari, which are all considered to be BJP's support base," said one of Gupta's campaign managers.
The campaign manager said a major section of Chhattisgarhi population in Sonari (Jamshedpur West), considered to be strong supporters of the BJP, had apparently cast their votes in favour of Congress because they were upset over the ongoing anti-Raghubar Das tirade by Saryu supporters in Jamshedpur East.
In Jamshedpur West, 60 per cent of the total votes polled were from minority-dominated areas such as Zakirnagar, Azadnagar and Jawaharnagar in Mango, which implies that a lesser percentage of votes were polled in areas having traditional BJP supporters.
Gupta, a popular face in BJP-strongholds such as Kadma and Sonari, is learnt to have got considerable votes from these areas as well.
A key BJP functionary said Singh did not get adequate funds from the party for opening offices in a number of places. It also prevented him from spending lavishly on voters. "At most of the polling booths, the BJP cadres were not served breakfast and lunch. As they were all committed BJP supporters, they endured the treatment meted out to them," the functionary said on the condition of anonymity.
Sudesh Banerjee, a resident of Bhatia Bustee in Kadma, said he had voted for the BJP in the last two elections, but cast his vote in favour of Congress this time. "I did not know much about the BJP candidate this time. Had Roy been been the candidate, things would have been different."
Singh, however, said the people had voted for me keeping PM Narendra Modi in mind. "My victory is certain."