Free haircut for vote vow
Voter awareness campaign with attractive prizes to encourage voting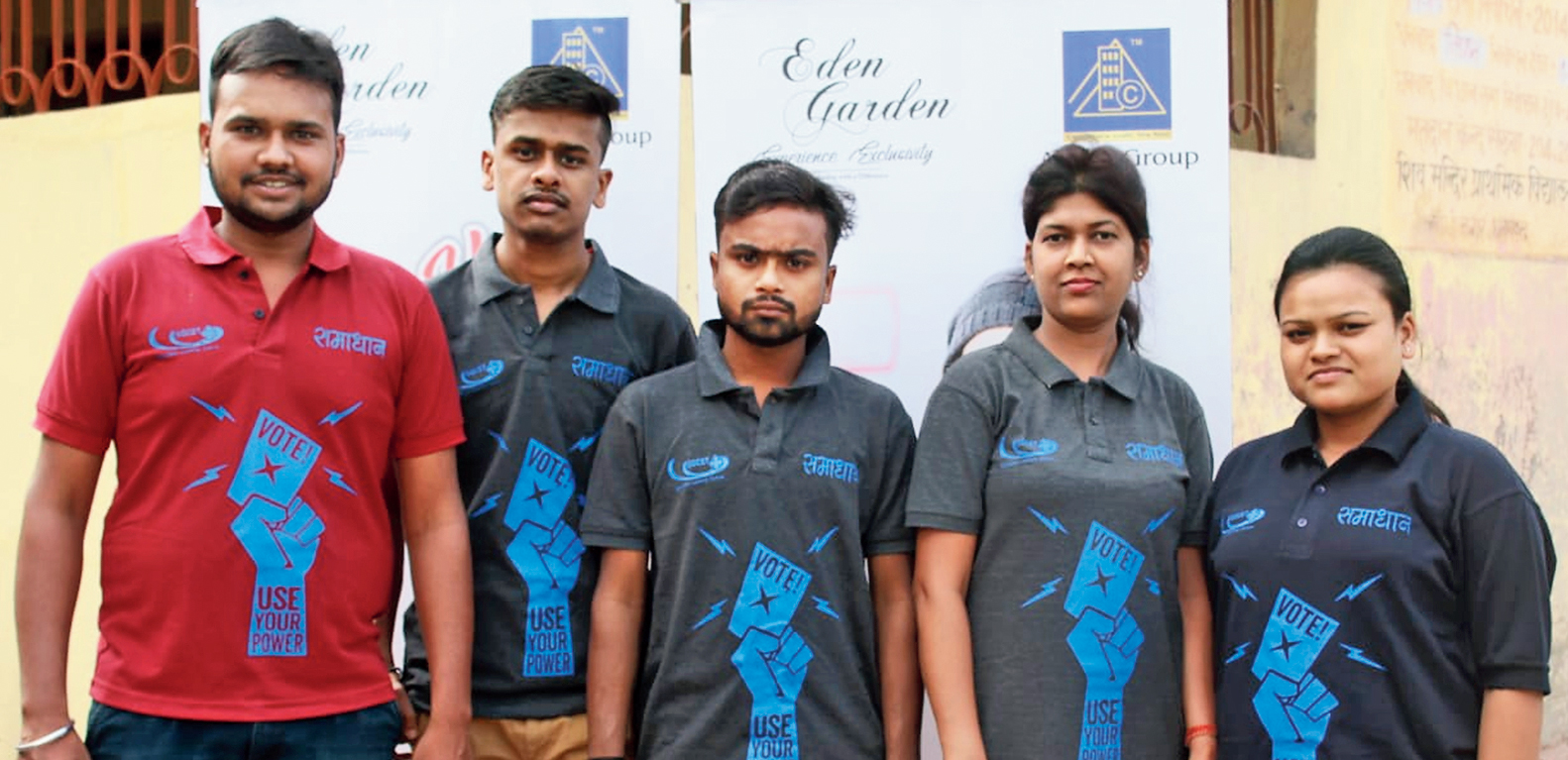 Samadhan members conduct a signature campaign at Gandhi Nagar in Dhanbad on Monday.
(Shabbir Hussain)
---
Dhanbad
|
Published 15.04.19, 07:30 PM
|
---
The district administration in association with social outfit Samadhan will organise a musical evening, quiz and free hairdressing session at Centre Point Mall at Bank More on Tuesday as part of a voter awareness campaign being conducted for more than 20 days.
"The three-hour programme will begin with a musical session from 5pm during which a team of local vocalists, led by singer Subham Kumar, will belt out popular Bollywood songs. We will also allow people from the audience to display their musical talent," Samadhan founder Chandan Singh said.
A team led by Shams Tabrez, the franchise owner of Jawed Habib Hair and Beauty Ltd, will be present at the site to provide free haircuts and hairdressing services to those who take the pledge to exercise their franchise.
"We will also provide free haircuts to those who show the ink mark on their finger at the salon after casting their votes," Tabrez said, adding that being a responsible citizen he felt the need to encourage others to vote and strengthen the democracy.
Singh said the three-hour programme would also include a Q&A session during which members of Samadhan would ask questions election-related questions ranging from the number of parliamentary seats in Dhanbad to the the name of the first coal town MP.
"Participants who give correct answers will get attractive prizes like lunch box, pencil box, water bottles and schoolbags for school children, dhotis and saris for the elderly and T-shirts for the youths," Singh added.
Singh said several organisations such as Alokik Group led by Ritesh Sharma were providing funds for the programme.
Samadhan has been creating voter awareness on behalf of the Dhanbad district administration under the Systematic Voters' Education and Electoral Participation programme (SVEEP).
Singh said a signature campaign where people pledged to vote was organised at Gandhi Nagar outside Samadhan's newly established playschool called Mahamana Madan Mohan Malviya Sanskarshala on Monday evening.