Food checks on trains
Railway collects more than Rs 27 lakhs as fine from vendors this year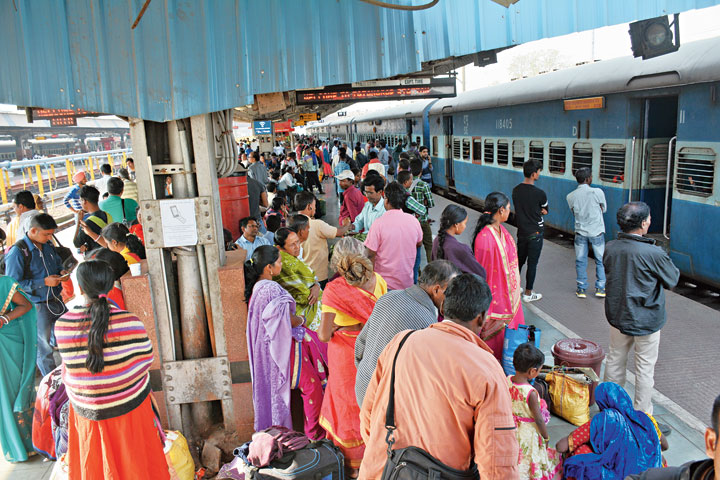 ---
---
South Eastern Railway ( SER) has involved its officers and inspectors in trains and on platforms in its latest initiative to ensure quality food for railway passengers.
Data released by Garden Reach, the Calcutta-based headquarters of the SER, revealed that this year till October-end the railway has collected Rs 27.18 lakh as fine from vendors.
In the corresponding period last year, the figure was Rs 5 lakh.
SER chief public relations officer Sanjay Ghosh said several initiatives have been taken to improve services.
"The kitchen units have been upgraded and CCTVs have been installed in kitchens for monitoring," he said.
"Certification of Food Safety and Standards Authority of India (FSSAI) has been made mandatory for ensuring compliance of food safety norms.
"Moreover, third-party audit has been implemented for examining hygiene and cleanliness in pantry cars and kitchen units," he added.
Last month, the SER had imposed a blanket ban on a la carte meals (food ordered as separate items rather than part of a set meal) in all mail and express trains passing through divisions under it including Ranchi and Chakradharpur.
The railway zone also for the first time introduced a "snack meal" with regional cuisine and flavours.
Extra coaches
To clear the yearend rush of passengers, the SER will introduce extra coaches till December 31 for the Howrah-Koraput Express and Hatia-Purnia Court Express.
The Howrah- Koraput Express will get one extra AC 3-Tier and one extra sleeper-class coach.
The Hatia-Purnia Court Express will get one extra AC 2-tier and one extra AC 3-tier coach.