Focus on tribal life at Tata Steel Jharkhand Literary Meet
A special session on regional films was organised where Puroshattam Kumar, Niranjan Kujur and Anurag Lugun dealt with related topics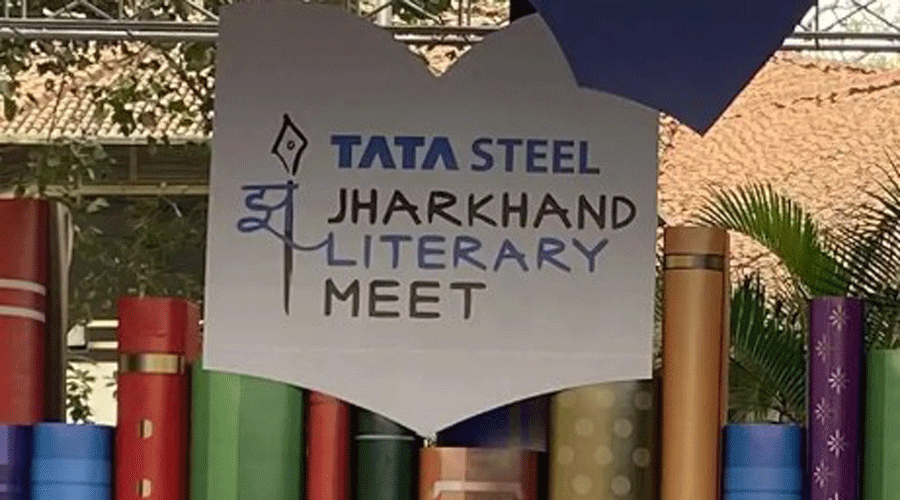 Sponsored by Tata Steel and a local publication, Jharkhand Literary Meet was launched in 2017 by Game plan.
File picture
---
Ranchi
|
Published 12.12.22, 05:21 AM
|
---
Both worries and hopes about literature and language were reflected in various sessions of the fifth edition of Tata Steel Jharkhand Literary Meet that concluded in Ranchi on Sunday.
"I know some people buy books for decorating their homes and never read those," eminent poet-lyricist-screenplay writer Javed Akhtar said this after inaugurating the two-day annual event at the local Audrey House on Saturday.
He, however, also sounded hopeful when he said it was encouraging that youths were still attending literary meets to learn something new.
"Life has now become fast and all should learn to get adjusted to the technologies that have arrived and also with the language that, like a flowing river, often changes its course," said Javed who also read some of his poems and interacted with the audience.
"I write in Hindi as I have been brought up here and feel comfortable in writing in this language," Geetanjali Shree, winner of the International Booker Prize 2022 for her book Ret Samadhi (Tomb of Sand), said while discussing her work on Sunday.
While Sahitya Akademi award winner Mihir Vatsa spoke on his award-winning English book, Tales of Hazaribagh: An intimate exploration of Chhotanagpur plateau on Saturday,  Alka Saraogi who also won the Sahitya Akademi award discussed her Hindi book Kulbhooshan Ka Naam Darz Kijiye on Sunday.
Saurabh Kripal, a senior advocate of the SupremeCourt, discussed his book, Fifteen Judgements: Cases that shaped India, on Saturday while Jonathan Gil Harris, author of Masala Shakespeare, also spoke on his book First Firangs on Sunday.
Other panellists in various literary sessions on Saturday included local poets of tribal languages such as Anuj Lugun, Chandramohan Kushku and Jyoti Lakra.
A special session on tribal and regional films was organised where PuroshattamKumar, Niranjan Kujur and Anurag Lugun dealt with the related topics. 
Sponsored by Tata Steel and a local publication, Jharkhand Literary Meet was launched in 2017 by Gameplan.