Elderly couple killed over witchcraft suspicion in Jharkhand
They were hacked and beaten to death by their relative with an axe and a wooden stick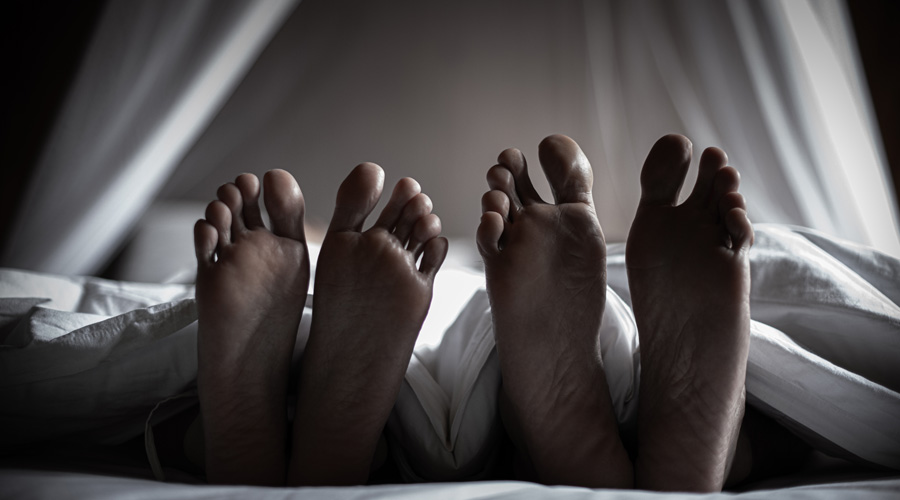 Representational image.
Shutterstock
---
Jamshedpur
|
Published 24.04.22, 12:49 AM
|
---
Killing of elderly people and women on allegation of witchcraft continues in Jharkhand, which is now among leading states in terms of witch-hunting cases.
On Friday night, an elderly couple were hacked and beaten to death by their relative with an axe and a wooden stick over suspicion of practising witchcraft in their home in Bukma village under Chainpur police station of Gumla district, some 140km from state capital Ranchi.
Chainpur police station officer-in-charge, Krishna Kumar Gupta said that Lundra Chik Baraik (65) and his wife Phulma Devi (60) were killed by their younger sister-in-law Sumitra Devi.
"Sumitra Devi has confessed that her daughter Nisha Kumari was suffering from fever and other ailments for the last few days and did not heal even after visiting doctors. Her daughter was taking the name of her elder uncle and aunty frequently which raised suspicion. This led to several disputes between the two families. Eventually on Friday night at around 9pm, Sumitra Devi went to their house armed with a wooden stick and axe and killed the elderly couple who were sitting to eat dinner. She then came to the police station and surrendered," said Gupta.
The police official also informed that there had been a longstanding land dispute between the two families.
"The elderly couple had also come to the police station on Friday at around 4pm, and informed that they were being threatened by their relatives. They said they had some land dispute and the relatives also held the victims responsible for ill-health of their daughter. The matter had been taken to the village panchayat which failed to resolve the issue and it is learnt that son of Sumitra Devi even attacked the victims during the meeting. We are probing into the allegation too," said the police official, adding that the victim had taken the police station phone number so that they can contact in case of any emergency.
The police official rejected the allegations of police inaction which led to the murder.
"The victim did not seek police protection but simply sought our phone number which was provided to them. Had they required police protection, we would have done so," said Gupta adding that the accused has been booked under provisions of Prevention of Witch Practices Act.
Chutni Devi, the Padmashri recipient in 2021 from Seraikela for her crusade against witchhunting, said that  poor healthcare, low literacy and deeply entrenched beliefs in the healing power of the ojhas are the reasons why Jharkhand continues to report a high number of witch-hunt deaths.
An analysis of National Crime Records Bureau's data suggests that a total of 590 people, mostly women, were killed on allegations of practising witchcraft between 2001 and 2020.