Dhanbad cracks down on hospitals for fleecing Covid patients
Administration threatens to suspend license if state approved rates are not followed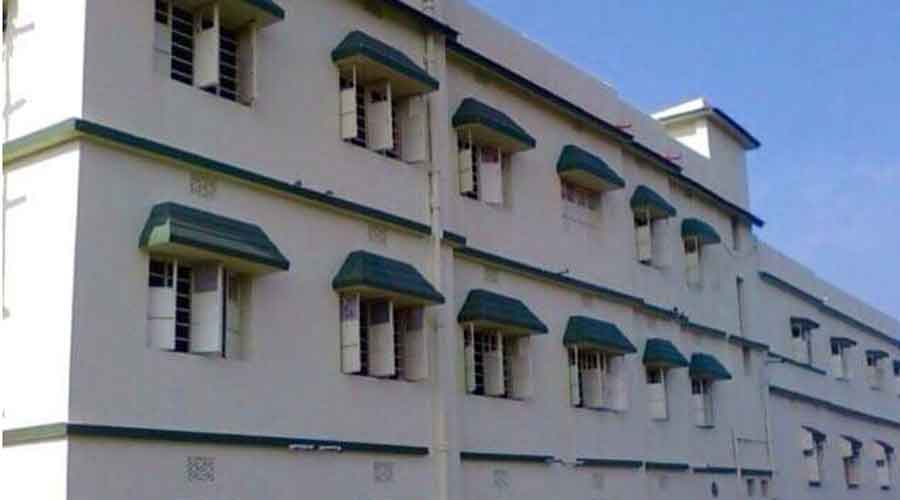 Sunrise Hospital at Barwadda in Dhanbad.
Gautam Dey
---
Dhanbad
|
Published 15.05.21, 08:24 PM
|
---
The Dhanbad district administration has tightened the noose around private hospitals charging exorbitant fees from Covid patients for treatment.
Deputy Commissioner Uma Shankar Singh taking cognisance of repeated complaints of extra charges from Covid Patients by a private hospital in Govindpur, instructed the Block Development Officer of Govindpur, Santosh Kumar to investigate the charges and submit a report at the earliest.
Singh said that repeated complaints have been received by the district administration and the state helpline number 108 about the extra charges for Covid treatment by private hospitals.
The deputy commissioner said complaints have mentioned that some private hospitals charge Rs 15,000 per day for oxygen supported beds, which is around double the state approved rate. Notably, separate rates have been fixed for accredited hospitals of National Accreditation Board for Hospitals and Health Care Providers (NABH) and non NABH hospitals.
According to the state government's approved rate of Covid treatment for private hospitals of Ranchi, Dhanbad, Jamshedpur and Bokaro the treatment rate for Oxygen Supported beds of NABH Hospitals is Rs 8000 per day while the charges for same facility in Non NABH hospitals is Rs 7500. Similarly, treatment cost for ICU without ventilator support in NABH hospitals is Rs 10,000 per day while the same treatment cost in non NABH Hospitals is Rs 9000 per day.  For ICU treatment with ventilators the approved rate is Rs 12,000 per day in NABH hospitals while the same has been fixed as Rs 11,500 per day in non NABH hospitals.
Private hospitals have been instructed to carry out Covid treatment as per protocols of state Health, Medical Education and Family Welfare Department and have been warned against the realisation of extra charges other than the approved rates of treatment.
"As the hospitals are under focus due to the pandemic, any incident of violation of charges will seriously damage their reputation and following administrative action their license may be cancelled," warned Singh.
On May 12, Singh warned the private hospitals of Dhanbad engaged in Covid treatment against fleecing money and added that an audit of death rate of Covid patients in private hospitals will be carried out by the district administration.
He also instructed the management of these private hospitals to prominently display the treatment rate chart approved by the government in their respective hospitals.
At present, Covid treatment is being carried out in 21 private and 9 government hospitals.