Debt sparked murders, says man accused of triple murder in Jamshedpur
Jitendra Singh killed his wife and two sons aged 10 and four at his Bagbera house before attempting suicide on Monday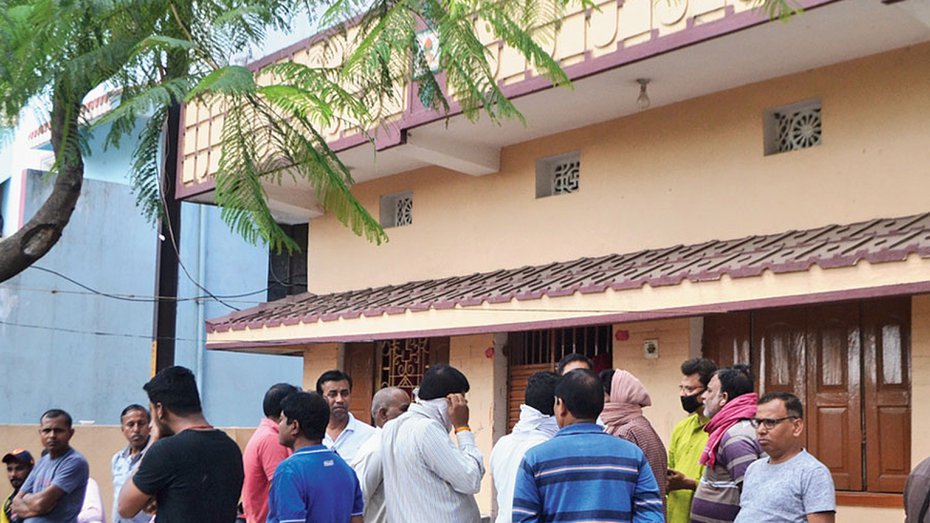 ---
---
The 32-year-old man, Jitendra Singh, who killed his wife and two sons aged 10 and four at his Bagbera house before attempting suicide on Monday, said on Tuesday that financial problems compelled him to do so.
Jitendra, who stabbed and injured himself after killing wife Rani and sons Aditya and Karthik, said he was neck-deep in loans.
Jitendra had started working as a private security guard after his business failed a year ago.
Speaking from Tata Main Hospital where he is being treated for his self-inflicted wounds, Jitendra said his hostile relationship with brother Rajesh and his family was also a major trigger behind his drastic act, DSP (law and order) Alok Ranjan quoting Jitendra.
"Jitendra, after returning to his senses, confessed that he had taken loans from a number of people, but could not repay them. His wife's jewellery had been sold but the proceeds from the sale were not enough to clear the debt. Husband and wife fought frequently over money," the DSP quoted Jitendra. The DSP (law and order) said on Sunday night Jitendra and Rani had a serious quarrel.
The DSP said the police had taken Jitendra under custody after his confession. As soon as Jitendra is released from hospital, he would be sent to Ghaghidih Central Jail.
Jitendra's wife and two sons were found lying dead on a cot at their house in Bagbera on Monday morning. Jitendra, who was also found lying injured and unconscious in the same room, was rushed to Tata Main Hospital.