Covishield for 200 health workers in steel city on first day
Vaccination centres set up at MGM Medical College, Tata Main Hospital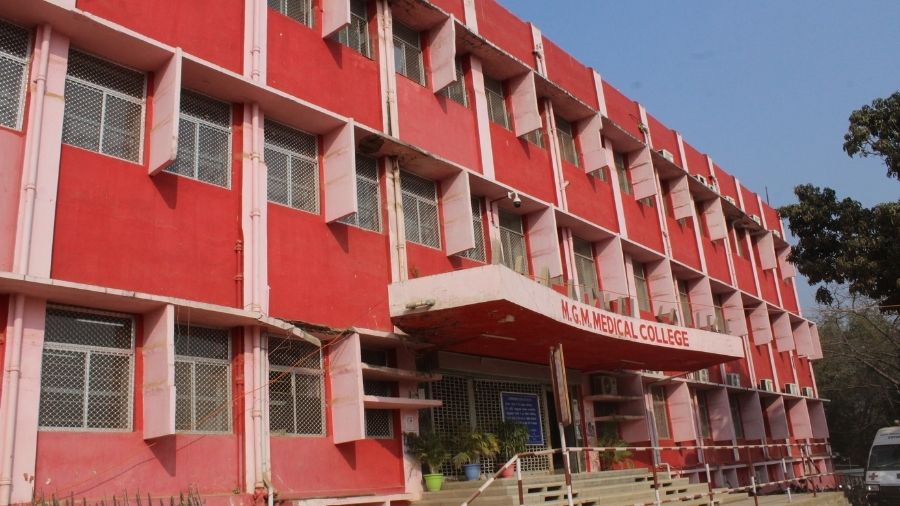 MGM Medical College at Dimna in Jamshedpur on Friday.
---
Jamshdepur
|
Published 15.01.21, 09:43 PM
|
---
As many as 200 healthcare workers, including doctors, will be vaccinated in the steel city at MGM Medical College and Tata Main Hospital on Saturday, the first day of the immunisation programme being launched nationwide.
"We have already installed a two-way communication facility at MGM Medical College. In all, 100 health workers, mostly doctors, will be vaccinated at the medical college. An equal number of health workers will be administered the vaccine at Tata Main Hospital," said East Singhbhum district civil surgeon R.N. Jha
From Sunday, vaccinations will be conducted at 11 other places, including Sadar hospital in Khasmahal, Birsanagar urban community health centre and  other health centres in the remaining blocks.
The civil surgeon said logistics pertaining to the vaccination drive were in place, and a dozen committees had been set up to ensure there is no hitch.
The district health department has already carried out two dry runs for the Covid vaccination drive _--_ on January 2 and January 8 -- at 13 health hubs across East Singhbhum district, including the private-run Tata Main Hospital. 
On Wednesday, the first lot of 8,700 vials of the vaccine, Covishield, reached the steel city. It has been kept at the district cold storage.
District surveillance officer Sahir Pal said the first lot vaccines was only for health workers. "The first recipients will be health workers, which include doctors and nurses, and the frontline workers. Others will get the vaccine after the next lot reaches us," he said.