Pandal sanitization twice a day this year in Dhanbad
Association of Puja committees submit memorandum to deputy commissioner, seeking logistical support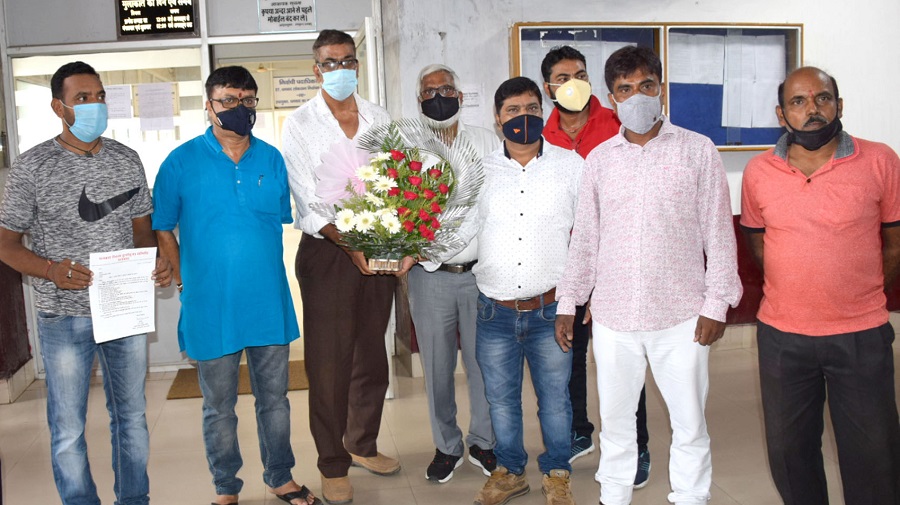 ---
|
Dhanbad
|
Published 11.09.20, 06:06 PM
---
Puja organizers in Dhanbad have decided to carry out full sanitization of Puja Pandals twice every day in view of the Covid-19 pandemic this year.
Any artist coming to perform in the district from outside the state will also have to undergo mandatory Covid test as per the rule meant for any person entering Jharkhand from outside the state.
A delegation of newly constituted district level association of over 250 Puja Committees of the district , Dhanbad Zila Durgapuja Samiti, led by it's president Prem Mandal today submitted a memorandum to the Dhanbad Deputy Commissioner, Uma Shankar Singh. The committee in the memorandum has asked for the district administration's logistical support in the form of chemicals and water tanker for carrying out the sanitization of process.
Talking to The Telegraph Online today, Gopal Bhattarcharya, general secretary of Bengali Welfare Society which organizes Durga Puja at Park Market Hirapur said, "Though we had decided in a meeting of all Puja Committees held on September 6 to take all possible steps to organize puja on smaller scale to avoid any violation of social distancing norms, like not organizing any fair, restricting the Pandal height and idol size (to 5-6 Feet), doing away with grandiose immersion ceremony but we will be giving equal attention to the safety measures to ensure cleanliness."
"We have only demanded Sodium Hypochlorite for making the sanitization solution, the extensive use of which will be carried in the puja pandal for sanitization work," said Bhattacharya. He also added that no visitor would be allowed inside the pandal without mask and mandatory hand washing will be ensured.
"Though we have decided to restrict the artists from outside the state during Puja Celebration but since majority of Dhakis come here from Bengal, they will have to undergo the mandatory Covid testing as per the norms" said Bhattacharya.
He also mentioned that they will place the order for Idols only after meeting the Deputy Commissioner during the next week and after as they receive the district administration's guidelines.
Notably, in Dhanbad more than 250 registered Puja Committees organize Durga Puja every year besides around 150 small unregistered pujas at small level.
Large number of sculptors, pandal artist, light artist, Dhaki drummer also arrive from different parts of Bengal every year to work for various puja committee having a total budget of around Rs 10 lakh each.