Chlorine gas leak at water tower in Hazaribagh
The leaking cylinder was disposed in the nearby Chhath Talab after efforts to plug the leak failed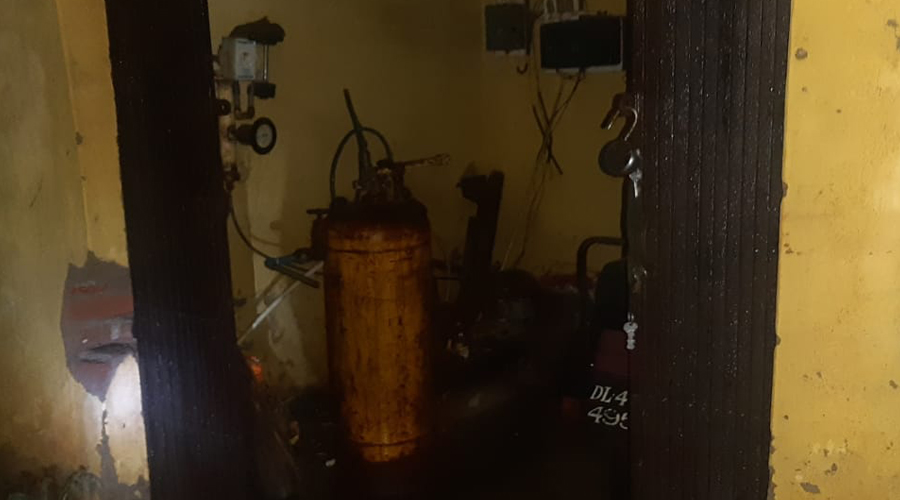 ---
---
A chlorine gas leak was reported in the heart of Hazaribagh city on Friday.
The gas leaked from a cylinder at a water tower located opposite of Chhath Talab at around 7:40 PM.
The incident drove people shopping in the area into a frenzy.
Officials said the cylinder contained 5 kilogram of chlorine, used to purify water.
Employees of the drinking water and sanitation department started feeling uneasy, soon followed by others on the adjoining busy stretch of road.
As people came to know about the leak, many started running for safe cover. One employee was rushed to Hazaribagh medical college and hospital where he was stabilised.
A fire brigade team reached the and started the exercise to plug the leak.After all efforts failed, officials decided to dump the leaking cylinder into the Chhath Talab.
Sadar police station officer-in-charge Ganesh Kumar Singh and his team aided the disposal. The nearby densely populated Mohalla Okni and Nawabgunj areas were cause for major concern with the officials.
The water tower is among nine such structures which supply water to approximate 5 lakh people in the town. It processes water from the Charwa Dam situated 5km away from town on Katkamsandi road.