Centre misled Hemant govt over coal transportation: Congress MLA
Amba Prasad flays 'pressure' tactics, appeals for implementation of recommendations of high-level committee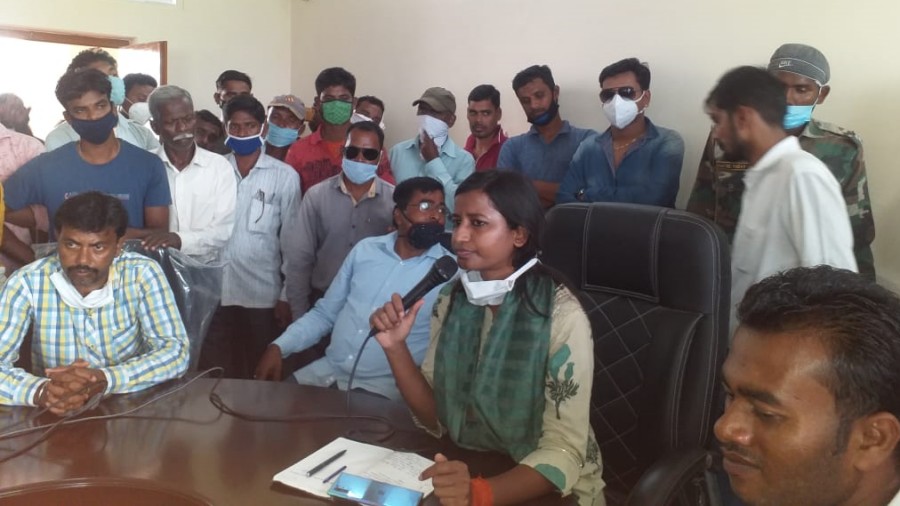 ---
---
The Congress's Barkagaon MLA, Amba Prasad, on Thursday targeted the Centre after coal transportation in Pankri Barwadih mines resumed.
She claimed that wrong information about fire in the stocks of coal and pressure tactics had led to the resumption of transportation amid tight security. Prasad said the Centre had misled the state government.
An agitation that began on September 2 stalled coal production and transportation in the mines of NTPC. As the coal was not being transported, large amounts of the stocked fuel at eight different points caught fire, prompting NTPC officials to approach the state government.
Local authorities led by deputy commissioner Aditya Kumar Anand and superintendent of police Karthik S. ensured that transportation of coal resumed amid tight security. They assured the villagers that there would be no fresh mining work and transportation would be allowed only till the stocks are cleared. The agitating villagers, who were unhappy with this decision, could do little because of the security.
Prasad maintained that whatever had happened was not right. She said the agitators had been taken captive by policemen despite their demands for compensation and basic facilities like road, health and education being legitimate. She claimed that the Centre had misled the state government and transportation was resumed under pressure. Prasad said this was not acceptable and if the agitators are betrayed, the movement will be intensified in the coming days.
Prasad said the state government had constituted a high-level committee led by the commissioner of North Chotanagpur. The committee has sent its recommendations after consulting both parties. She requested chief minister Hemant Soren to accept its recommendations at the earliest to resolve the issue. She also demanded that the local people participate in transportation work.
The interruption in mining and transportation activities led to losses for NTPC and central and state governments. The railways too was affected.