Brush with army life at NCC camp in Ranchi
At the camp, selections were made for Under 15 and Under 17 players for Jawaharlal Nehru Hockey Tournament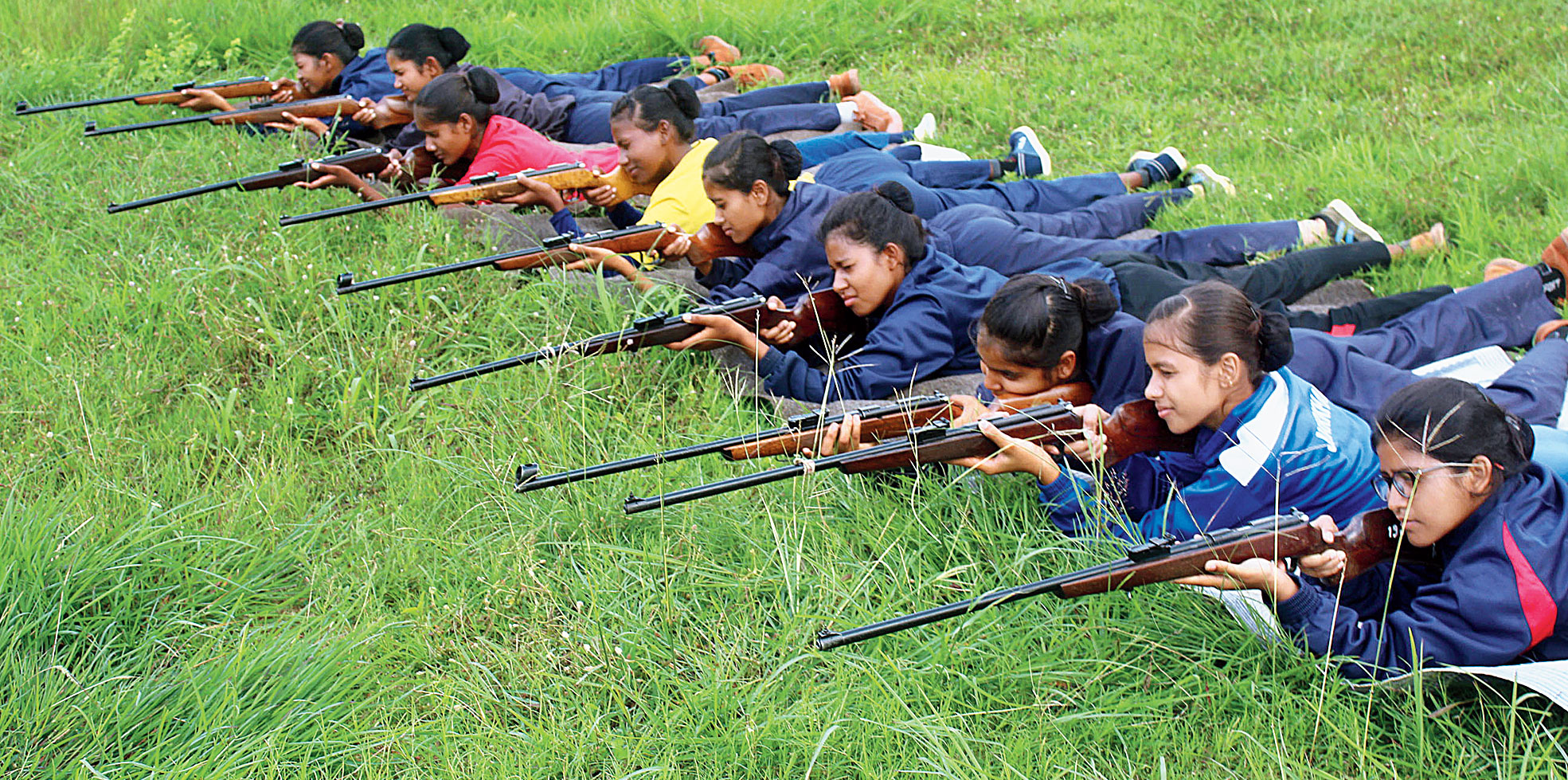 ---
|
Ranchi
|
Published 18.07.19, 07:43 PM
---
Ever thought of waking up at 4am and running a few miles followed by yoga?
Sounds a daunting task when one needs to adopt it as a daily routine.
More than 500 students from Bokaro, Ranchi and Jamshedpur had a hands-on experience of what it takes to join military service at the NCC's (National Cadet Corps) combined annual training camp in Ranchi.
The camp that started at the Birsa Munda Athletics Stadium in Hotwar on July 10 is set to conclude on Thursday.
Besides engaging in sports and adventure activities, the students at the camp also got to operate light machine guns, carbines and Insas rifles.
A blood donation camp was organised on Thursday.
Cadets also received training on life-saving skills besides a low-down on homeopathy medicines that might come in handy in distress situations.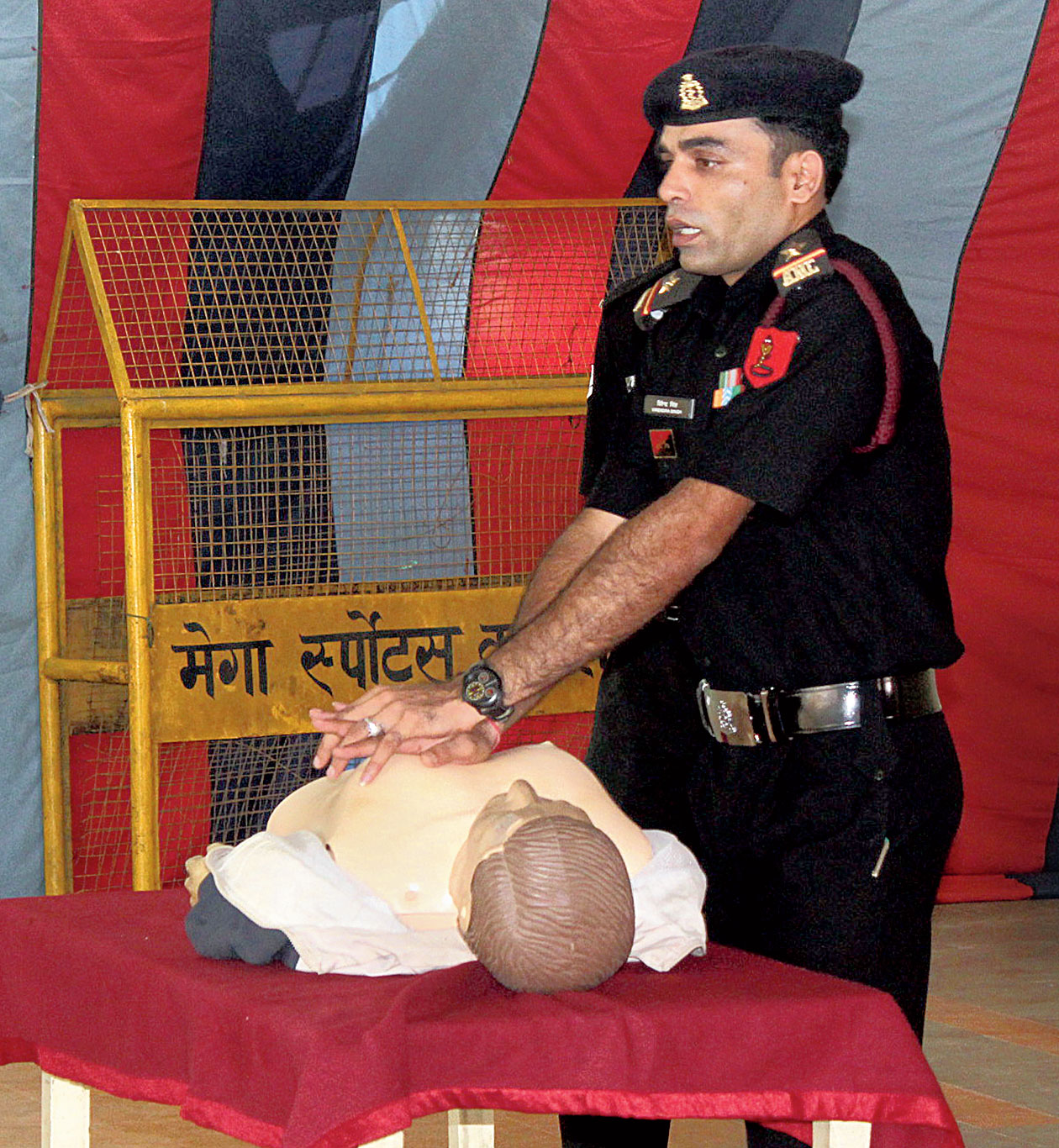 The training course also involved yoga and meditation programmes.
The cadets were provided training on ways to manage obstacles through brain exercises such as debates, quiz and general knowledge tests.
The majority of the trainees, who were college students, were divided into junior (under 18) and senior divisions (above 18).
"The main objective of the camp is to instil a sense of discipline in students and introduce them to the camp life. Such camps are regularly organised across the state by different battalions," Colonel Amit Dangwal, the commanding officer of the 19th Jharkhand Battalion, said.
At the camp, selections were made for Under 15 and Under 17 players for Jawaharlal Nehru Hockey Tournament.
From the senior division, cadets will be picked for the Thal Sainik Camp.
At the prestigious Thal camp is conducted in Delhi every year, cadets are drawn from the 17 NCC directorates covering all states and Union Territories of the country.
The camp is aimed at giving cadets an exposure to army training, generate competitive spirit and foster sense of discipline, leadership and national integration.
Students seemed happy to have attended the Hotwar camp. "I want to do something for the society and the nation. I find NCC the best option. It teaches you discipline, which will be useful throughout my life. The training will also give me an added advantage when I apply for defence services," said Tanuja Kashyap, a student of Central University, Jharkhand.