Birsa Munda Central Jail conducts mass vaccination of prisoners and staff
During the first wave of the pandemic last year, over 1000 inmates got infected however there only four active cases on Saturday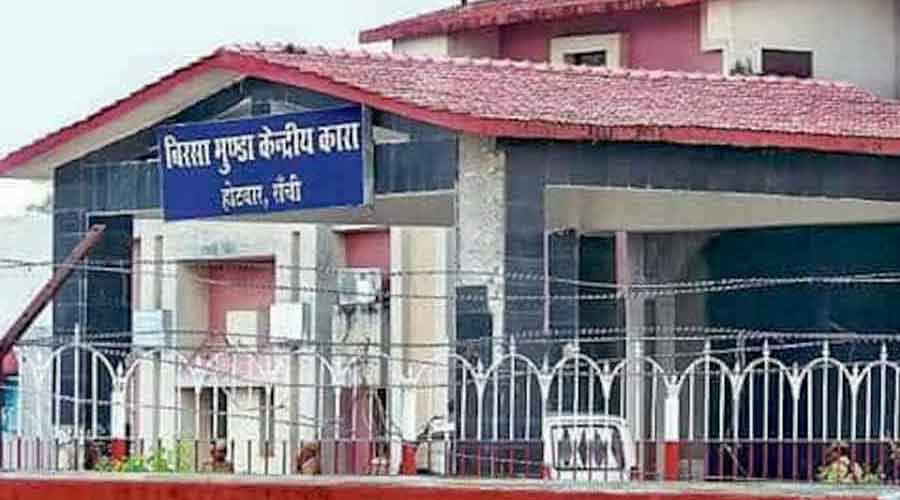 Birsa Munda Central Jail
File picture
---
Ranchi
|
Published 08.05.21, 11:43 PM
|
---
Authorities at the Birsa Munda Central Jail in Ranchi have completed vaccination of at least 900 of the over 3400 prisoners and almost all the 300-odd staff members in a bid to avert an explosion of Covid cases similar to the one that wreaked havoc on Jharkhand's largest jail during the first wave of the pandemic last year.
"We did not want to take any risks this time around, so we are prioritising vaccination of all the staff members and jail inmates above the age of 45 years," said Jail Superintendent Hamid Akhter. "The second wave has not affected the jail as badly as the first wave did last year, and I think vaccination has played a huge role in it," he added.
During the first wave of the pandemic last year, over 1000 prisoners at the Birsa Munda Central Jail got infected by Coronavirus and some even died of the viral infection. However, there were only four active cases among prisoners on Saturday, and only one of them needed hospitalisation, Jail authorities said.
On Saturday, at least 200 prisoners were administered the first dose of the vaccine, while about 700 jail inmates got their jabs against Covid-19 earlier, said Akhter, adding that all other prisoners will be vaccinated at the earliest once the government opens vaccination for people in the age bracket of 18 years to 44 years.
Even though fewer cases of Covid-19 were reported from the jail this year, the authorities were conducting regular RT PCR tests of the inmates to identify carriers who may spread the virus among other prisoners and staff members if not isolated on time. Jai authorities tested about 100 inmates this week and none of them tested positive.
While the vaccination campaign was running in full swing at the Ranchi jail, authorities were facing difficulty in vaccinating those inmates who do not have valid identity proofs, the jail superintendent said.
"Many prisoners do not have Aadhar cards or other such identity proofs that can be used for registering them for the vaccination. We are contacting families of such prisoners, so someone could volunteer to provide their documents for registration of the prisoners," said Akhter.
The Union Ministry of Health and Family Welfare recently issued an SOP for vaccination of such prisoners who do not have valid identity proof. As per the SOP, the documents of one point person in a particular group could be used for registration of group members who do not have valid identity documents.