9 CCL officers booked in Bokaro for coal transportation fraud
FIRs lodged against GMs, project officers, others of 11 mines in three project areas of Bermo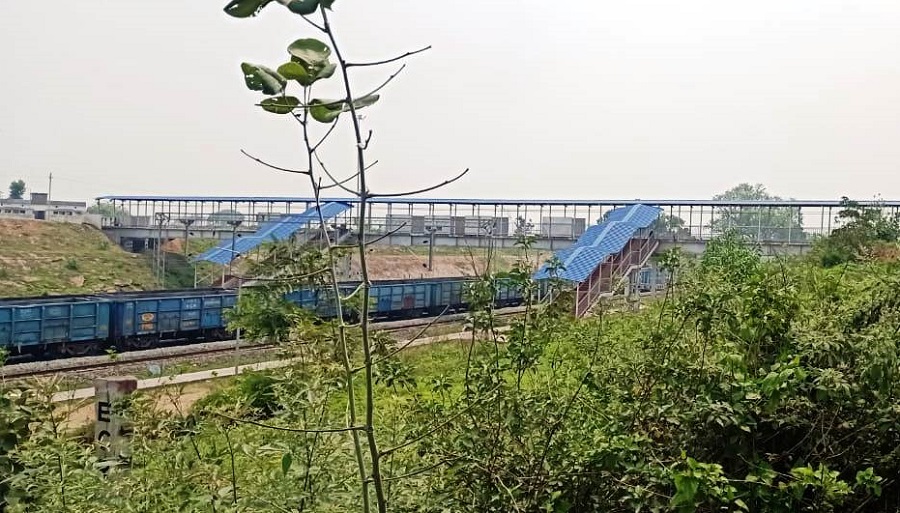 A CCL railway siding in Bokaro that was used to dispatch coal without challans to various parts of the country.
Telegraph picture
---
Bokaro
|
Published 05.06.21, 09:29 AM
|
---
Bokaro district mining department has booked as many as nine senior officers of Central Coalfield (CCL), including a few general managers, for gross irregularities in transportation of coal to power plants across the country with FIRs being lodged at Bermo and Bokaro Thermal police stations on Friday.
The district mining officer (DMO) Gopal Kumar Das said that investigations revealed that thousands of tonnes of coal were being transported via the railways without challans in three CCL mining projects, leading to huge losses to the state exchequer. Transportation was facilitated via CCL  railway sidings of Tarmi, Dhori, Karo-Kargali Washery, Jarangdih PF One and a PF under Bermo sub-division.
Despatch of coal without the use of transport challans is a violation of Rule 09 of The Jharkhand Minerals (Prevention of Illegal Mining Transportation and Storage) Rules, 2017 and  district mining department officials claimed that CCL officials had been warned of similar violations earlier too. Now the district mining department has lodged FIRs under sections 379, 420 (theft and cheating) of IPC, along with section 21 of the MMDR Act 1957.
Das said, "FIRs have been lodged against three general managers (GMs), three project officers (POs), three regional sales officers (RSO) and others." He said efforts were on to ascertain the ascertain the quantum of revenue loss to the state exchequer beacuse of lapses on the part of CCL.
Mining activities and transportation of coal are being undertaken in 11 mines of three CCL project areas in Bermo sub-divisiono, each headed by a GM. Among the 11 CCL coal mines, one is underground while the rest are open cast. Coal excavated from these coal mines are being transported either by road transport or trains, primarily to power plants across the country, district mining officers explained.
In Bokaro and Kargili projects of CCL, FIRs have been lodged against GM M.K Rao, POs Tapan Kumar Rai and Dilip Kumar, and RSM K. L. Yadav. Similarly, in CCL's Kathara project, FIRS have been lodged against GM M.K Punjabi, PO Sanjeev Kumar and RSM Anurag Pushp. And at Dhori Project, FIRS have been lodged against GM M.K. Agarwal, PO Virendra Singh, Arvind Kumar Sharma and RSM Vinod Kumar Jha.