Padma Shri 'no' from Gita Mehta in election year
The writer is the sister of Odisha chief minister Naveen Patnaik, a possible post-election ally for BJP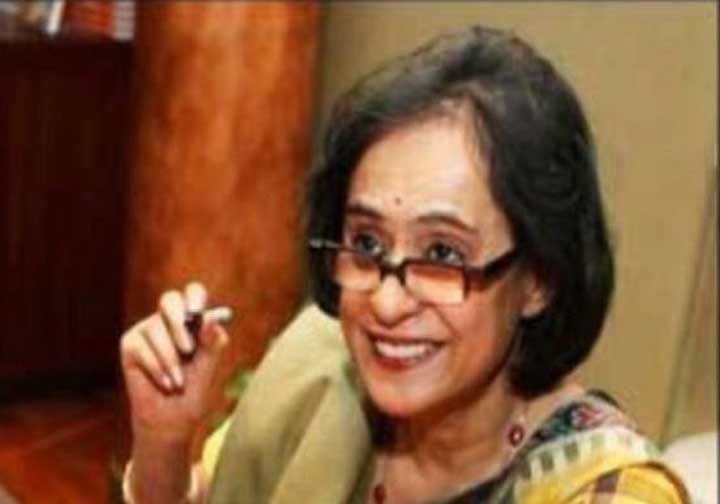 ---
Bhubaneswar
|
Published 26.01.19, 08:16 PM
|
---
Writer Gita Mehta has politely declined the Padma Shri awarded to her by the Narendra Modi government in an election year, saying its timing could be "misconstrued".
"I am deeply honoured that the government of India should think me worthy of a Padma Shri but with great regret I feel I must decline as there is a general election looming and the timing of the award might be misconstrued, causing embarrassment both to the government and myself, which I would much regret," the non-resident Indian said in a statement from New York.
Mehta, 75, chosen for her contribution to literature and education, is the sister of Odisha chief minister Naveen Patnaik.
On Friday, the government's announcement of the Bharat Ratna for former President Pranab Mukherjee and the late singer Bhupen Hazarika had widely been interpreted as an attempt to court the electorates in Bengal and Assam.
Although there was near-universal approval of the two choices — the late RSS ideologue Nanaji Deshmukh was also selected for India's highest civilian honour — their announcement in an election year gave them a political ring.
Apparently fearing losses in its traditional Hindi heartland stronghold, the BJP is eyeing compensatory wins in the east and the Northeast.
Government sources said on Saturday that the Padma Shri for Mehta was aimed at wooing her brother in the event of the BJP needing post-poll allies. "Her declining the award is a major embarrassment for the government," a home ministry official said.
In reply to a question on Mehta's refusal, Naveen merely said: "I congratulate all the Odias who got the Padma award."
The state BJP unit said that turning down a national award was "not appropriate".
Although the Biju Janata Dal, led by Naveen, talks of equidistance from the BJP and the Congress, the regional party has faced criticism for supporting the NDA tacitly or overtly on several occasions.
It has abstained from voting on a no-confidence motion, backed Prime Minister Modi's proposal for holding simultaneous elections to the Lok Sabha and the state Assemblies, and supported BJP nominee Ram Nath Kovind during the presidential election.
Congress president Rahul Gandhi had on Friday described the party as a junior partner of the BJP.
Campaigning has begun in Odisha, where Assembly elections are due along with the Lok Sabha polls this summer.
BJD spokesperson Pratap Deb said Mehta's refusal of the honour was a personal decision. "She should not be unnecessarily dragged into controversy," Deb said.
The Cambridge-educated Mehta is close to Naveen, who apparently owes her a sum of Rs 15 lakh she had loaned him.
Among her novels are A River Sutra, Karma Cola: Marketing the Mystic East, Snakes and Ladders: Glimpses of Modern India, Raj, and Eternal Ganesha: From Birth to Rebirth. She has also produced or directed 14 documentaries. She is married to leading publisher Sonny Mehta.
Additional reporting by PTI and our Delhi bureau