Witness in Kerala nun rape case found dead in Punjab
The priest was transferred 15 days ago to a Catholic church in Dasuya, police said. He was staying on the church premises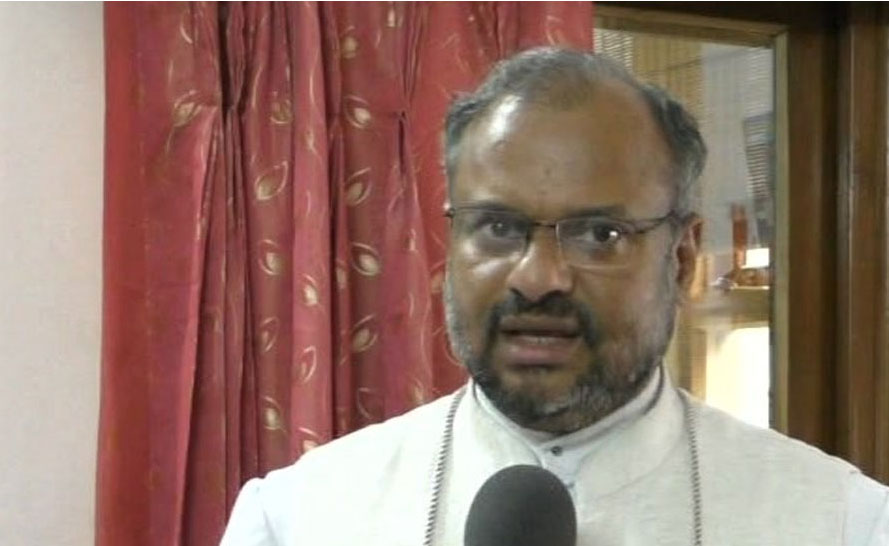 ---
---
Father Kuriakose Kattuthara, who was reportedly a witness in a case related to the rape of a nun from Kerala, was found dead on Monday morning at Dasuya in Punjab's Hoshiarpur district, police said.

Kattuthara, 62, was found unconscious in his room, police officials said.
The priest was transferred 15 days ago to a Catholic church in Dasuya, police said. He was staying on the church premises.
A.R. Sharma, deputy superintendent of police of Dasuya, told reporters that Father Kattuthara used to stay in a church in Dasuya. He was taken to a hospital where he was later declared dead.
"It was found that he had vomited over the bed. Blood pressure tablets were found at the spot. An investigation is under way. In our notice, no security was provided to him," Sharma said.
Speaking to a Malayalam news channel, Father Kattuthara's family alleged that the priest had received death threats for speaking against Bishop Franco Mulakkal, who has been accused of sexually assaulting a nun in Kerala at least a dozen times between 2014 and 2016.
"We are 100 per cent confident that they killed him. There must be a police investigation into his death," Jose Kattuthara, Father Kattuthara's brother, told the Mathrubhumi news channel.
Mulakkal recently came out on a bail from a Kerala jail.