Wage growth rate plunges in 7 years
Wages of workers employed by private households grew at an annual rate of 0.99% against a rate of 5.48% a year in the earlier period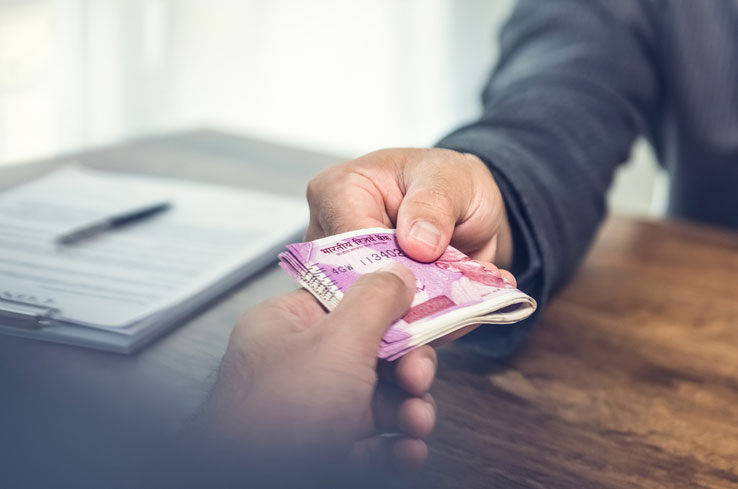 ---
New Delhi
|
Published 30.01.20, 08:15 PM
|
---
The rate of growth in wages and salaries across industries fell by more than five per cent from 2011-12 through March 2018 over the seven preceding years, a study has shown, backing up findings about low consumption and high unemployment in the country in recent years.
The working paper — published this week by the Institute for Human Development — had compared the changes in weekly real earnings in terms of wages/salaries between two time periods with an overlapping year: 2004-05 to 2011-2012 and 2011-12 to 2017-18.
The authors, labour economists Ravi Srivastava and Balakrushna Padhi, used the data collected under the Periodic Labour Force Survey (PLFS) 2017-18 and several previous Employment-Unemployment Surveys since 2004-05 to conclude that growth in wages collapsed in the latter period and even turned negative for several segments.
An analysis of the data shows a sharp decline in the rate of growth in earnings from 6.47 per cent in the seven previous years to 1.05 per cent in the later years ending March 2018, the period that Srivastava said witnessed "policy shocks".
"The economy was already in shock when demonetisation was announced. Later, the GST (goods and services tax) was introduced. As a result, the impact of the policy shocks has been severe on the economy, which is evident from the decline in growth in wage rate," Srivastava said.
According to the paper, the manufacturing sector showed a wage growth rate of 1.02 per cent from 2011-12 to 2017-18 compared with an annual growth rate of 3.44 per cent in the earlier period.
Wages of workers employed by private households grew at an annual rate of 0.99 per cent against a rate of 5.48 per cent a year in the earlier period.
But all other segments and industry groups, including transport, storage and communication, trade, hotels and restaurants, financial services and real estate, and public administration, show not only deceleration but also a negative growth rate in wages and salaries from 2011-12 through 2017-18.
"The findings show a sharp decline in wage growth which is unprecedented. (The study) also corroborates the reported findings of consumption expenditure survey that found a fall in the consumption level," Srivastava said.
According to the PLFS 2017-18, the unemployment rate in India was 6.1 per cent — the highest since 1973.
The paper found that the wage-growth deceleration was more widespread and significant for workers with regular wages, urban workers and for those in the higher deciles.
"The study found that (the) wage/salary at the top has been (more) severely affected than the wage at (the) bottom. This means all segments of the economy and all strata of (the) workforce have been adversely impacted," Srivastava said. "There can be no readymade solution to fix the economy. There has to be sustained investment at all levels."