Venkaiah Naidu urges United Nations to take action against terror
The Vice-President made a veiled reference to Pakistance, saying it is abetting, funding and training terrorists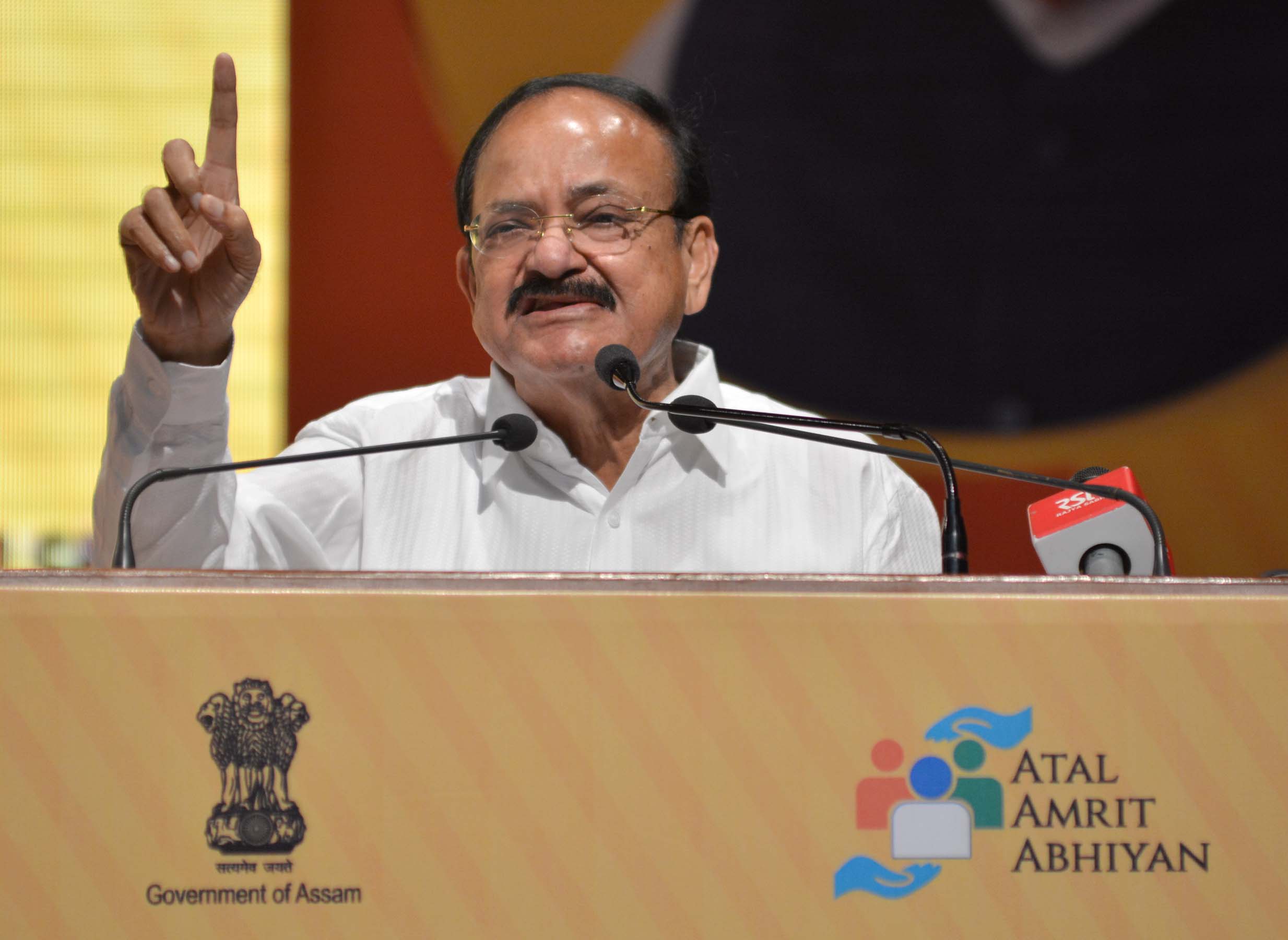 Venkaiah Naidu was addressing an international conclave in New Delhi.
UB Photos
---
New Delhi
|
Published 01.10.18, 09:22 AM
|
---
Vice-President M. Venkaiah Naidu said on Monday that the world must come together to fight against terrorism and urged the United Nations to come up with "strong, coded actions" to tackle terror, its sponsors and those who are funding and supporting it.
Naidu, in his address at an international conclave in New Delhi, also noted that one of India's neighbours is "aiding and abetting" terrorism while talking about peace.
He made the veiled reference to Pakistan, while addressing a gathering of human rights leaders from several parts of the world.
"Terrorism is an enemy of humanity. Some elements are spreading it in the name of religion, but no religion talks about violence. India has suffered the pain. The West, when they became the victims of terrorism, realised the problem," he said.
"In our, region too, one of our neighbours is aiding, abetting, funding and training terrorists. And, (it) talks about peace. Terror and talks can't go together," Naidu said.
In his 40-minute speech, the Vice-President urged the world to "speak in one voice" to deal with terror globally.
"The United Nations, at the earliest, should complete the deliberations (on terrorism) and come up with a strong, united, coded action to tackle terror, its sponsors and those who are funding or supporting it," he said.
"It is the way forward for peace, and for protection of rights of people," Naidu asserted.
The conclave has been organised by the National Human Rights Commission as part of its Silver Jubilee celebrations.
The foreign participants included senior officials from apex human rights bodies in Afghanistan, Nepal and Bangladesh, and representatives from Scotland, Croatia and other countries.