Unions debunk 'attractive' VRS claim
Government spreading fear & panic to push enrollment, say employees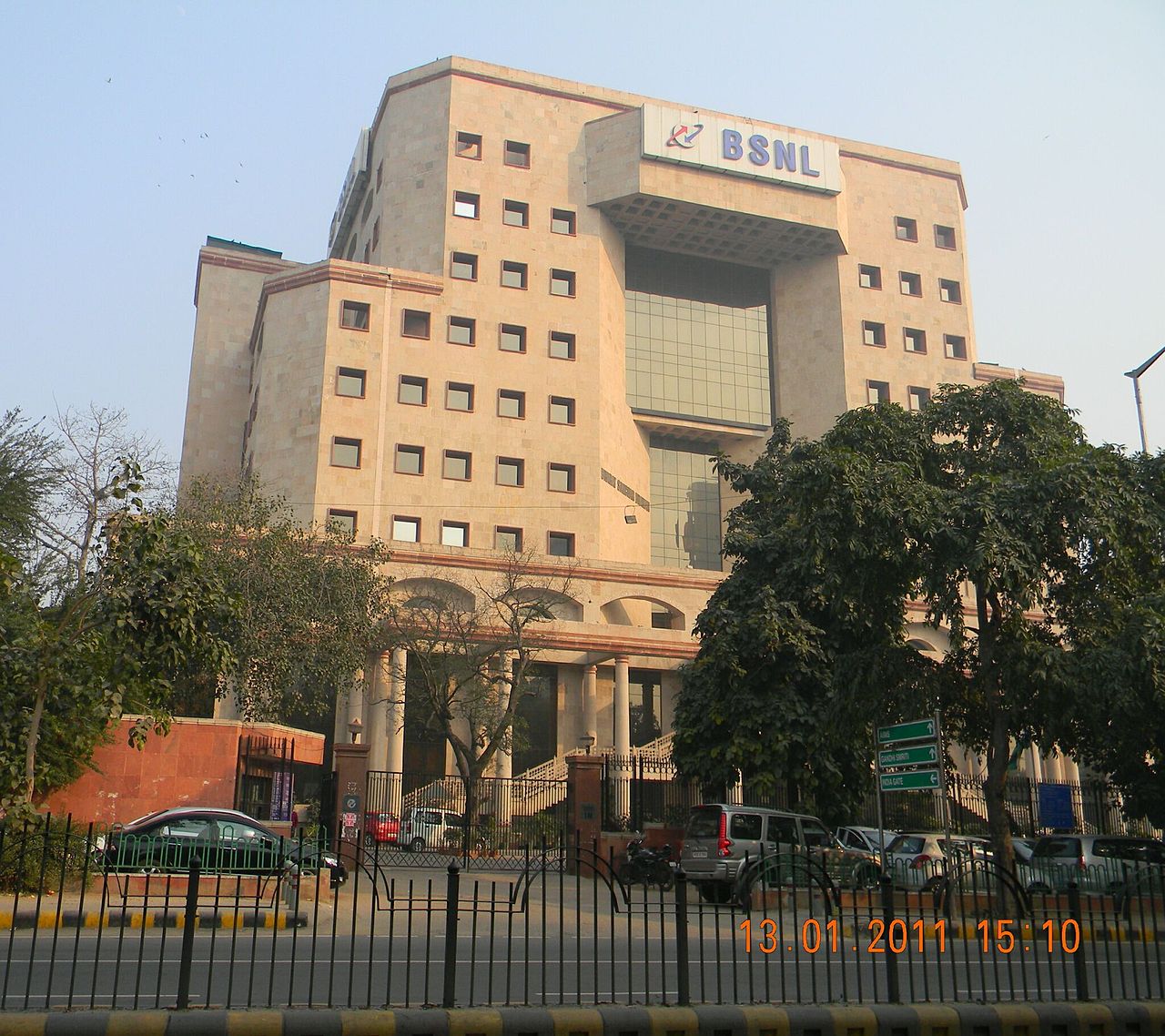 Bharat Sanchar Nigam Limited headquarters
Wikipedia
---
New Delhi
|
Published 28.11.19, 09:08 PM
|
---
Telecom minister Ravi Shankar Prasad gushed about the attractive voluntary retirement scheme being offered to BSNL and MTNL employees in Parliament on Thursday, citing numbers to prove his point, but unions rejected his claim saying the government was forcing them to opt for the scheme by spreading fear and panic.
'The attractive nature of our VRS package is evident from the fact that till date in BSNL, 79,000 people have applied for VRS; and in MTNL, out of 20,000 employees, 14,000 have applied. It is a good package. Therefore the good response,' Prasad told the Rajya Sabha.
BSNL and MTNL unions, however, claimed the minister's statement was nothing close to the truth.
'This isn't VRS, it's CRS. They're giving 'compulsory retirement' as voluntary. They've created such panic. (There's) so much fear that people are opting for it under pressure,' said K.R. Yadav, general secretary of TEAM, the MTNL employees' union.
Prasad said the BSNL voluntary retirement scheme-2019 was launched on November 4 and would be open till December 3. The government, he added, would be giving employees, "one of the finest advantages as far as the VRS package is concerned'.
But BSNL and MTNL employees' unions have been protesting against the scheme which they feel was a way to force them out.
"Those who have EMIs or other family obligations don't want to stick around in an organisation where you don't get salaries for three months,' said Yadav.
BSNL employees haven't received salaries after September.
'In BSNL, people are getting threats from senior management. They tell them (employees) that their salaries can't be assured, or that their retirement age will be reduced if they stayed,' said Swapan Chakraborty, deputy general secretary of the BSNL employees union.
In the Upper House, Prasad also spoke about the cabinet-approved revival plan for BSNL and MTNL that includes cutting down employee costs by downsizing the two state-owned companies.
The minister said the employee cost of BSNL was 75.06 per cent of the revenue, and that of MTNL was 87.15 per cent. In comparison, private companies such as Airtel, Vodafone-Idea and Jio had employee costs of 2.95 per cent, 5.59 per cent and 4.27 per cent respectively.
'He compared the cost of manpower, but why isn't Ravi Shankar Prasad comparing technologies?' asked Yadav, adding that while private operators were given 4G network in 2016, BSNL and MTNL weren't even allowed to participate in the spectrum auctions then.
'They have upgraded technology. Consumers have moved to 4G technology. So why would they take your stone age technology," he asked.
Both Yadav and Chakraborty spoke about unfair comparisons.
In their view, the government kept the two companies ill equipped for years to compete, and now when the other operators were looking to migrate to 5G, the government was promising them 4G network.
'Aap ne field me do pehelwan utaar diye, ek ko protein diya aur sab requirement fulfil kar rahe ho aur doosre pehelwan ko bhooke rakhoge toh kaise jeetega (You sent two wrestlers to the field, one is fed protein and everything else required while the other is kept hungry. Then, how will he win)?' said Yadav.
He claimed the department of telecom never spent a paisa on upgrading technology. 'Since its inception in April 1986, we've given the government more than Rs 60,000 crore," he said, insisting that manpower was hired as it was necessary.
Yadav alleged that the government had its eyes on assets and properties owned by BSNL and MTNL, which were worth billions, and that the VRS scheme was essentially to revive the government and not BSNL.