Vaccine patriotism at play
UK flyers to undergo three RT-PCR tests and 10-day quarantine
New regulations are almost identical to Britain's quarantine and testing requirements for fully vaccinated travellers from India, coming into effect from October 4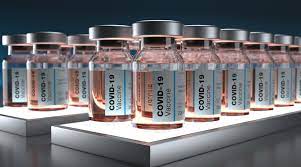 The sources said this was being done only because the British regulations discriminated against the Indian vaccination certificate.
File picture
---
New Delhi
|
Published 02.10.21, 02:11 AM
|
---
UK nationals arriving in India will now need to take three RT-PCR tests, two of them on entering the country, and undergo 10 days' home quarantine in a tit-for-tat measure.
The new regulations for incoming UK nationals are almost identical to Britain's new quarantine and testing requirements for fully vaccinated travellers from India and, sources said, will come into effect from October 4.
The sources said this was being done only because the British regulations discriminated against the Indian vaccination certificate.
There was no official announcement of the decision till Friday evening, and it was not clear whether it had been communicated through diplomatic channels to London.
The absence of an official announcement indicates that efforts are on to resolve the issue before Monday. The British high commission, in a late night statement, seemed to confirm this.
"The UK is continuing to work on expanding the policy to countries and territories across the globe in a phased approach. We are continuing to engage with the Government of India on technical cooperation to expand UK recognition of vaccine certification to people vaccinated by a relevant public health body in India," a high commission spokesperson said.
"The UK is open to travel and we're already seeing a lot of people going from India to the UK, be it tourists, business people or students. Over 62,500 student visas have been issued in the year ending June 2021, which is an increase of almost 30 per cent as compared to the previous year. We want to make the process of travelling as easy as possible."
Under the new regulations, all arriving UK nationals will, irrespective of their vaccination status, have to take a pre-departure RT-PCR test within 72 hours before travel, the same test on arrival at the airport, and a third test on the eighth day after arrival. They must also undergo mandatory home quarantine for 10 days.
Currently, all passengers arriving from the UK have to undergo one RT-PCR test in Britain and one on arrival in India. The states now have their own home quarantine requirements of varying durations, but mostly up to 14 days.
Under the new regulations, the UK nationals must undergo at least 10 days' quarantine — and longer if the state concerned so requires.
On September 22, Britain had updated its travel policy (effective from October 4) to include AstraZeneca Covishield — the most used vaccine in India — among the approved vaccines for entering the country.
But the British high commission here said travellers from India would have to home-quarantine and undertake the prescribed tests as vaccine certification in India remained an unresolved issue.
The UK is insisting on a Covid test three days before travel, and book-and-pay for Day 2 and Day 8 Covid tests after arrival in England, along with 10 days' home quarantine.
This is regardless of the incoming Indian national's vaccination status. It is not mandatory to be vaccinated to travel to the UK, and the British authorities have included a "test to release" option under which the home quarantine requirement can be shortened to around five days.
Although the UK mission did not spell it out, the main concern about India's vaccination certificates is the possibility of forgeries, particularly given the volume of traffic into the UK from India.
On the face of it, the Indian vaccination certificate issued through the health ministry-run Co-WIN website meets all the requirements spelt out by Britain's department for transport and department of health and social care.
India is yet to open fully for travel from overseas, with all regularly scheduled international flights remaining suspended. Under a bilateral agreement between the UK and Indian governments, a limited number of flights between India and the UK operate.
Australian Prime Minister Scott Morrison on Friday announced that the Therapeutic Goods Administration — the medicine and therapeutic regulatory agency of the Australian government — had advised that Covishield produced by AstraZeneca/ Serum Institute of India should be considered "recognised vaccine" for incoming international travellers.
It's not clear, however, when this decision will begin to benefit Indian nationals travelling to Australia as the country is still closed for incoming overseas traffic. Australia's current plans are to open the country for Australian nationals and permanent residents in November.