Uddhav stays Aarey metro car shed work till further notice
The chief minister said the metro development work will go on but not a single leaf of Aarey will be cut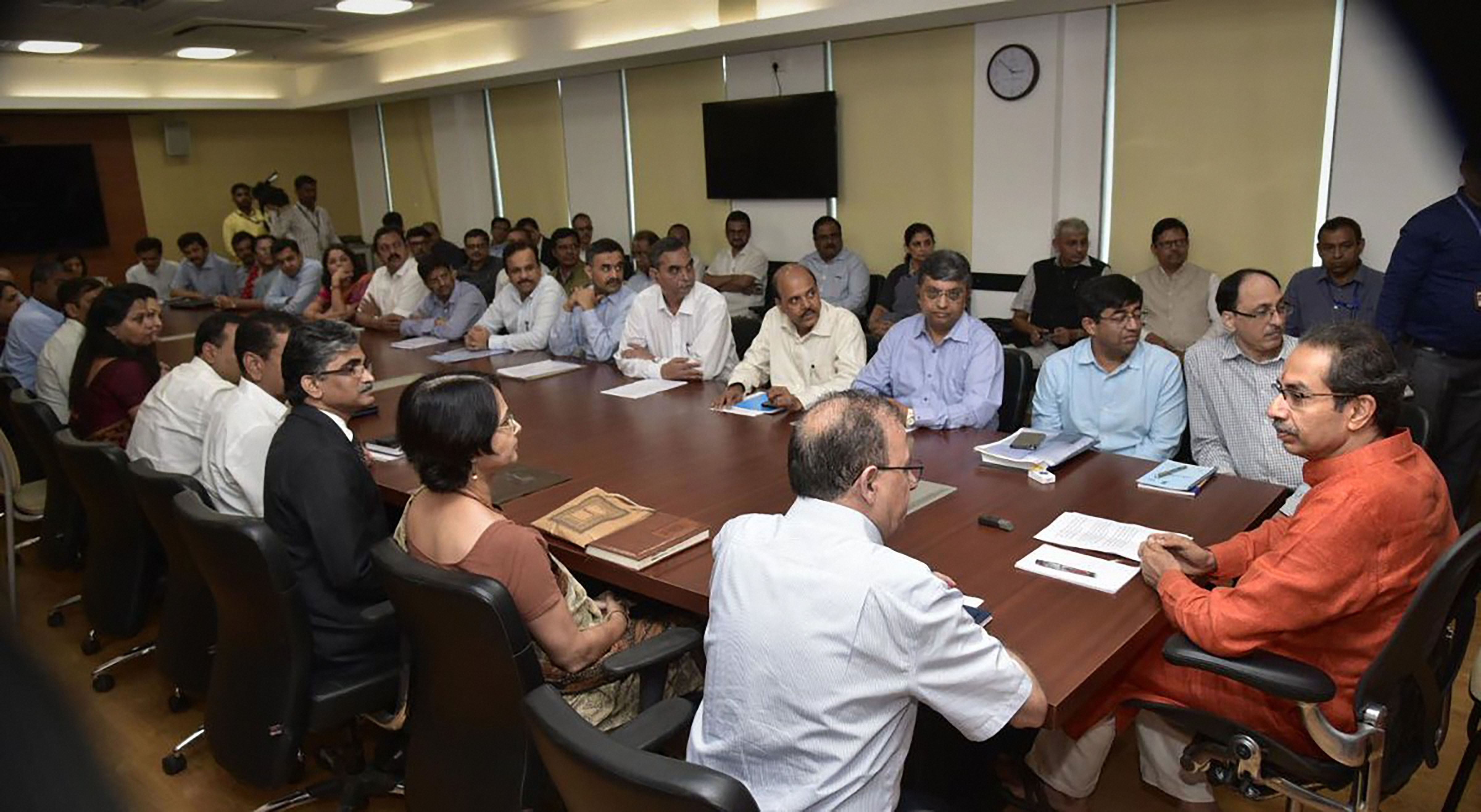 ---
|
Mumbai
|
Published 29.11.19, 12:29 PM
---
Newly-elected Maharashtra chief minister Uddhav Thackeray on Friday said that he has stopped the Aarey metro car shed project till a decision is taken on it.
'I have ordered to stop the work of Aarey metro car shed project today,' said Thackeray, adding that any metro development work will not suffer.

'Metro work will not stop but till next decision, not a single leaf of Aarey will be cut,' the chief minister said.
Thackeray was addressing a press conference on the first day of his tenure as the chief minister of the state after he was sworn in by governor Bhagat Singh Koshyari at a grand ceremony in Mumbai a day earlier. Six other minister, including two each from the alliance parties — Shiv Sena, the Congress and the NCP — also took oath as ministers in the state cabinet.
At the press conference, Thackeray said that he is the first chief minister from Mumbai and asked the public to give him 'constructive criticism.'
'Please give me constructive criticism,' he said.
The felling of trees in Mumbai's Aarey Colony to make space for a metro car shed had led to a huge protest in the state.
Among many others, Uddhav Thackeray's son and Sena leader Aaditya Thackeray had slammed the Maharashtra government for cutting the trees of Aarey forest, which is often referred to as the city's lung. At that time, the Sena and the ruling BJP were allies.
The Devendra Fadnavis-led government had contended that the region was government's land, which does not fall under a forest area.
The Bombay High Court had on October 4 given a green light to the project, refusing to declare Aarey Colony as a forest and also declining to quash the Mumbai municipal corporation's decision to cut the trees in the area.
As protests spiraled, 29 protesters were detained at first, causing students to write to the then Chief Justice of India to intervene in the matter.
The Supreme Court had on September 10 had stayed felling of trees and asked the government to release the detained student activists.

Various celebrities had also taken sides to either support the metro development work or protest the felling of trees.