Tripura: SC refuses TMC plea to postpone civic polls
The court pointed out that the election process had begun and postponing it was a 'matter of last and, even extreme, recourse'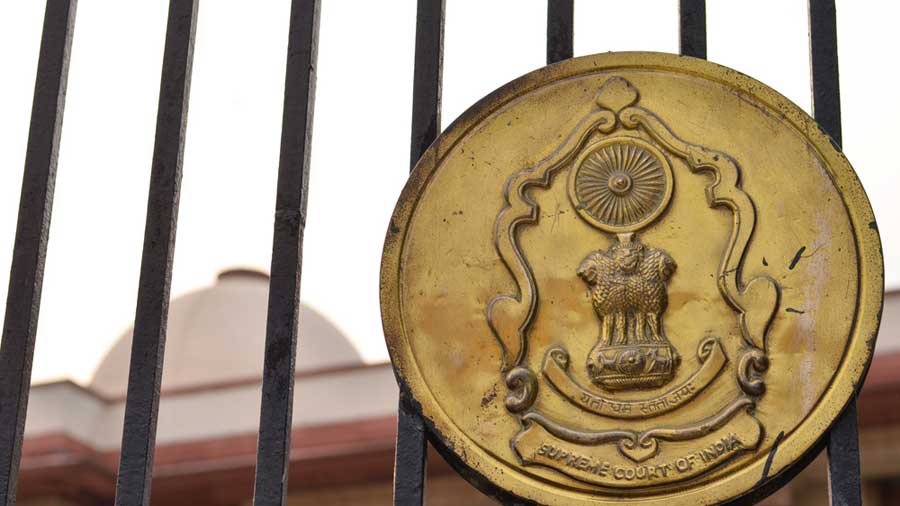 ---
New Delhi
|
Published 24.11.21, 12:28 AM
|
---
The Supreme Court on Tuesday warned the Tripura police brass and the home secretary of "coercive action" if they failed to ensure free and fair civic elections on November 25, dealing with a plea filed by the Trinamul Congress.
A bench of Justices D.Y. Chandrachud and Vikram Nath passed the directions while declining to entertain Trinamul's plea seeking postponement of the polls in view of alleged attacks on its workers by the ruling BJP.
Senior advocates Jaideep Gupta and Gopal Sankarnarayan, representing Trinamul, had pleaded that the elections be held only after adequate central paramilitary forces and other security measures were in place.
Gupta also submitted that in several wards the Left parties had withdrawn their candidates due to fear of attacks from the BJP and that the local police were conniving with the ruling party.
Justice Chandrachud, dictating the order in open court, said: "While we are not inclined to accede to the prayer for postponing the elections…, we are equally of the view that it is the duty of the director-general of police, the inspector-general of police (law and order) and the home secretary of the state of Tripura to assuage any misgivings about the fairness of the law-enforcement machinery in supporting the electoral process.
"The law-enforcement agencies must discharge their duties in an even-handed and non-partisan manner to obviate the grievance which has been urged before this court that candidates and supporters of the AITC (Trinamul) are being unfairly targeted by contesting political groups.
"When a compliance affidavit is filed before this court, it shall contain a detailed elaboration of the steps which have been taken to (a) preserve law and order; (b) ensure security for political workers, voters and contesting candidates; (c) protect the electoral process leading up to the counting of votes and the declaration of the results; and (d) deal with criminal offenders in accordance with law.
"The director-general of police and the home secretary to the state of Tripura shall observe these directions scrupulously so as to obviate the need for the court to adopt coercive steps in the event that a breach of its directions comes to light."
The Tripura government, represented by senior advocate Mahesh Jethmalani, rebutted the allegations.
The court pointed out that the poll process had begun and postponing elections was a "matter of last and, even extreme, recourse".
The court said the grievances could be redressed by issuing peremptory directions.
Lawlessness: MLA
A BJP MLA from Tripura on Tuesday blamed the "childish state leadership" for the "complete lawlessness" in the state.
Five-time MLA Sudip Roy Barman said: "The childish behaviour of the state leadership is really costing a lot and is bringing a bad name to the Prime Minister and other leaders at the national level because we are going to face crucial elections in Uttar Pradesh, Uttarakhand, Goa, Manipur and Punjab. This ruckus is obviously going to be an election issue."
"It is high time the police act against those indulging in hooliganism, beating the common man and arson. There is complete lawlessness in our state... The police have to act independently."
Additional reporting by Umanand Jaiswal in Guwahati