Tractor rally: Editors Guild of India sound alarm at sedition case on journalists
They billed the FIRs as an attempt to intimidate, harass, browbeat and stifle the media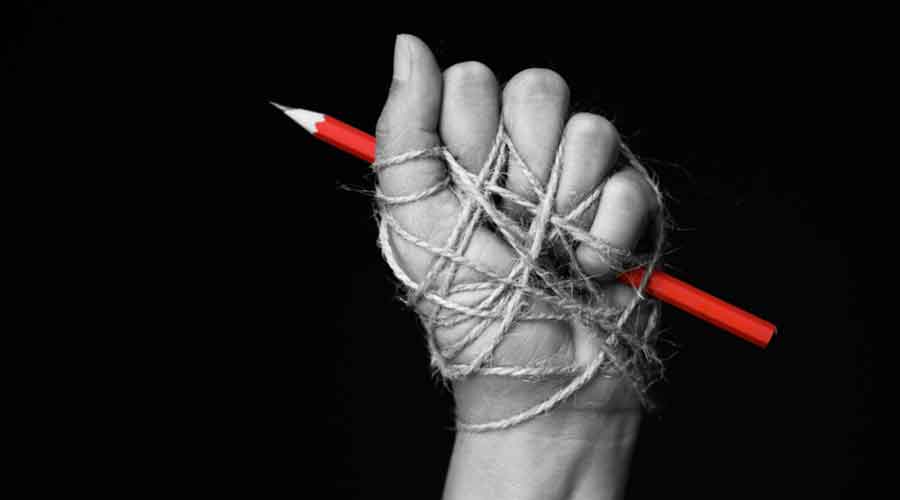 Representational image
Shutterstock
---
New Delhi
|
Published 30.01.21, 01:47 AM
|
---
Media collectives on Friday picked up cudgels for prominent members of the profession against whom the police of Uttar Pradesh and Madhya Pradesh have filed cases for their reporting on the tractor rally and the ensuing violence on Republic Day, demanding that the FIRs be withdrawn.
The police of both states have registered FIRs for sedition and other offences against Congress MP Shashi Tharoor and six journalists, among others, for their tweets and comments about a farmer's death on Tuesday. The Editors Guild of India, in a statement, condemned the intimidating manner in which the Uttar Pradesh and Madhya Pradesh police have registered FIRs against senior editors and journalists (including current and former office-bearers of the Guild).
"The journalists have been specifically targeted for reporting the accounts pertaining to the death of one of the protesters on their personal social media handles as well as those of the publications they lead and represent. It must be noted that on the day of the protest and high action, several reports were emerging from eyewitnesses on the ground as well as from the police, and therefore it was only natural for journalists to report all the details as they emerged. This is in line with established norms of journalistic practice,'' the statement said.
Referring to the charge in the complaint that the tweets "were intentionally malicious and were the reason for the desecration of the Red Fort", the Guild said: "Nothing can be further from truth."
They billed the FIRs as an attempt to intimidate, harass, browbeat and stifle the media.