The truth shall prevail, long live democracy, says Bhushan
Every Indian wants a strong and independent judiciary, says lawyer who will file a review petition in SC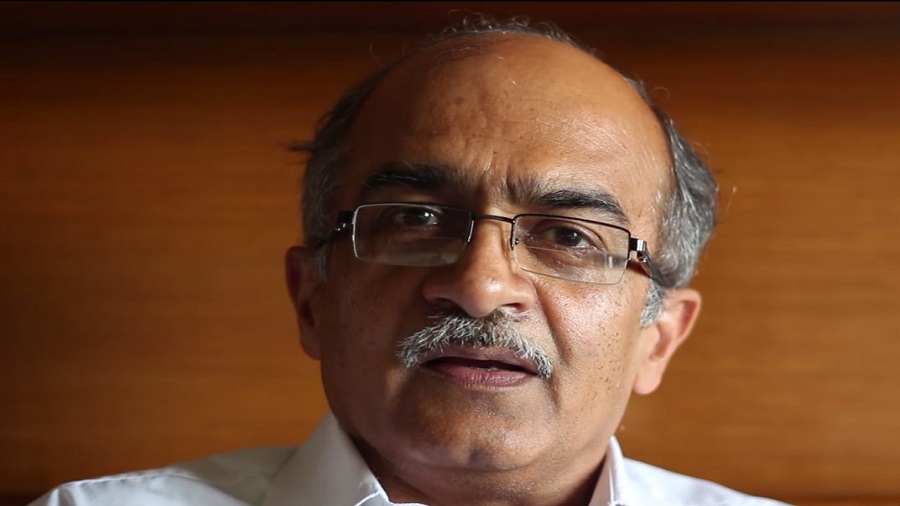 ---
---
Activist lawyer Prashant Bhushan, who said on Monday that he would submit the token fine of Re 1 imposed by the Supreme Court, described the contempt case for his tweets against the judiciary as watershed moment.
"What is very heartening is that this case has become a watershed moment for freedom of speech and seems to have encouraged many people to stand up and speak out against the injustices in our society," he said a press conference by CJAR (Campaign for Judicial Accountability & Reforms) and Swaraj Abhiyan.

"I would be failing in my duty if I do not thank my legal team, especially senior advocates Dr Rajeev Dhavan and Dushyant Dave. I am more confident now than ever before that truth shall prevail. Long live democracy! Satyameva Jayate!" Bhushan said.

Bhushan, who has indicated he would file a review petition, said he has the greatest respect for the institution of the Supreme Court and judiciary and his tweets were not intended to disrespect the apex court. The tweets, he added, were merely meant to express his anguish which he felt, "was a deviation from its sterling past record".

The issue was never about "me versus the Judges, much less about me versus the Supreme Court", he said.

Bhushan further said: "When the Supreme Court of India wins, every Indian wins. Every Indian wants a strong and independent judiciary. Obviously if the courts get weakened, it weakens the republic and harms every citizen.

"I am extremely grateful and humbled by the solidarity and support expressed by countless persons, ex-judges, lawyers, activists and fellow citizens who encouraged me to remain firm and true to my beliefs and conscience."

He said that these people strengthen his hope that this trial may draw the country's attention to the cause of freedom of speech and judicial accountability and reform.