Tested Covid positive, man dies by suicide fearing social stigma
The elderly man faced severe mental trauma after his condition deteriorated and his family members put him in home isolation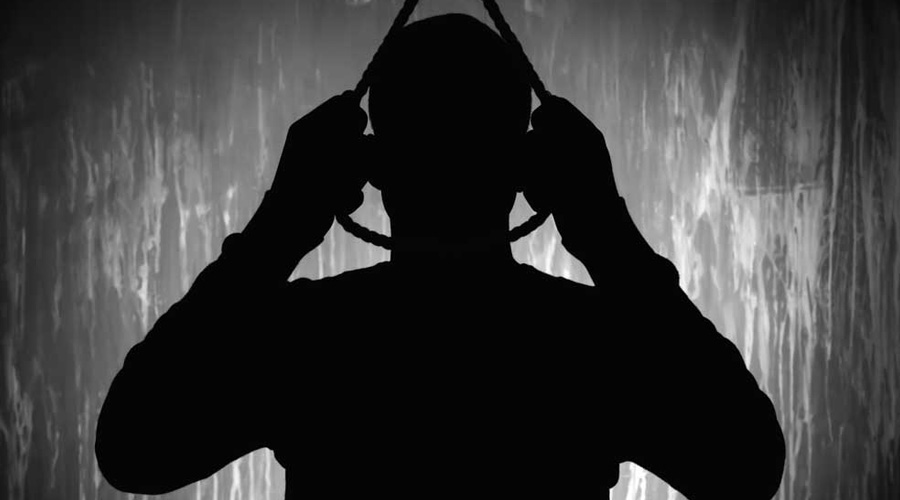 Jagabandhu Bag was found hanging from a tree in a mango orchard at Sapuinali village in Angul district
Shutterstock
---
Bhubaneswar
|
Published 05.05.21, 01:18 AM
|
---
A 65-year-old man, who had tested positive for Covid-19, allegedly died by suicide in Odisha on Tuesday fearing social stigma.
Jagabandhu Bag was found hanging from a tree in a mango orchard at Sapuinali village in Angul district, around 210km from here.
Bag, a daily labourer, had tested Covid-positive on May 2. An ambulance had come to take him to the local hospital but he refused to go and preferred to stay at home.
As his condition deteriorated, his family members put him in home isolation and the elderly man faced severe mental trauma, particularly after his wife did not look after him.
"He was disturbed when his two sons put him in isolation and did not turn up to look after him. Today (Tuesday) early morning, he left his home and walked for nearly two kilometres and hanged himself from a tree in a mango orchard. Local people informed the police about the incident," Gyana Ranjan Samal, inspector in-charge of Chendipada police station, told The Telegraph.
His relatives did not turn up for his cremation. "After we convinced his two sons to accompany their father's body, they agreed. People are in a state of panic (due to the spread of Covid-19)," said the police officer.
On April 29, an octogenarian woman who had fever for a few days and had been left to fend for herself by her family and her neighbours suspecting that she had been infected with coronavirus, committed suicide by setting herself on fire in Puri district.
Dr Seema Parija, assistant professor of psychiatry, SCB Medical College and Hospital, Cuttack, told this newspaper: "There is panic among people regarding Covid infection. People are scared they might catch the virus. Those who are exhibiting symptoms are anxious that they might have contracted Covid-19.
"Those who have tested positive for Covid-19 are worried if home isolation is enough, when and how to get admitted to hospital, how to monitor oxygen saturation level and about which medicine to take. Those who have recovered keep on worrying about the health of their
family members and whether they will catch the infection again."
On people taking the extreme step, Dr Parija said: "This is mainly due to misinformation, myths and lack of social support. The recovery rate in our country is good and people should remain optimistic about treatment outcomes.
"People should support each other and shun stigma related to the disease by getting information from credible sources. And wherever necessary, people should not hesitate to talk to a mental health professional."
Amid the surge in Covid cases, the Odisha government on Tuesday announced summer vacation for colleges from Wednesday. Odisha's Covid-19 caseload mounted to 479,752 on Tuesday as 8,216 more people tested positive for the infection, while 15 fresh fatalities pushed the coronavirus death toll to 2,088.
In order to check the spread of coronavirus infection, the state government has decided to impose a 14-day lockdown from Wednesday. However, all essential services and home deliveries will be allowed during the lockdown.