Srinagar does well in cleanliness survey, reasons puzzling
Some are wondering if the yearlong lockdown held the key, sarcastically thanking Prime Minister Narendra Modi and home minister Amit Shah for 'making it happen'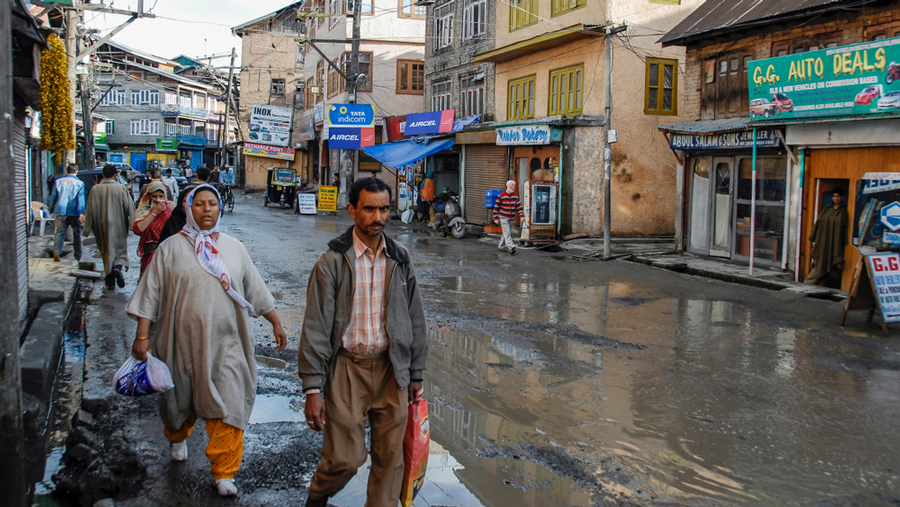 ---
|
Srinagar
|
Published 22.08.20, 02:31 AM
---
Some are bristling at the Srinagar administration's preening over the city's dramatic rise up the cleanliness rankings.
Some are wondering if the yearlong lockdown held the key, sarcastically thanking Prime Minister Narendra Modi and home minister Amit Shah for "making it happen".
The city has jumped 321 spots from 357 last year to 36 in the Swachh Survekshan 2020, the fifth edition of the Centre's countrywide annual cleanliness survey.
Srinagar ranked 241 in 2017 and 281 in 2018 — the year the WHO declared it the 10th most polluted city in the world.
When the latest Swachh survey was conducted in January, the Valley had spent months under a government clampdown and then a shutdown over political disturbances, which had given city authorities little time to focus on cleanliness. Since then, Srinagar has mostly been under a pandemic-induced lockdown.
So, when the district administration posted a self-congratulatory tweet -- announcing Srinagar's rank and adding "Isn't that commendable!" – many feathers were ruffled.
"Of course, a city shut down by almost a continuous yearlong lockdown will be very clean," tweeted journalist Muzamil Jaleel.
Former minister Nayeem Akhtar posted: "No denying credit but yearlong lockdown, all pollutants off scene, educational institutions closed, economic activity frozen, hotels, tourism and even normal travel stopped, must all have contributed to this spectacular performance."
Saleem Beg, convener of the Jammu and Kashmir chapter of heritage promotion body Intach, however, said the ranking was "absolutely untrue".
He told The Telegraph the water quality in the city's lakes and tanks was poor and its solid waste management pathetic."They haven't provided credible data. They should say in tangible terms where any improvement has happened," Beg said.
Members of the central government and the BJP have been claiming all-round improvement in J&K since the scrapping of Article 370 last August.