Supreme Court rejects medical PG seats plea
There cannot be any compromise with the merits and/or quality of the education, which may ultimately affect public health: Bench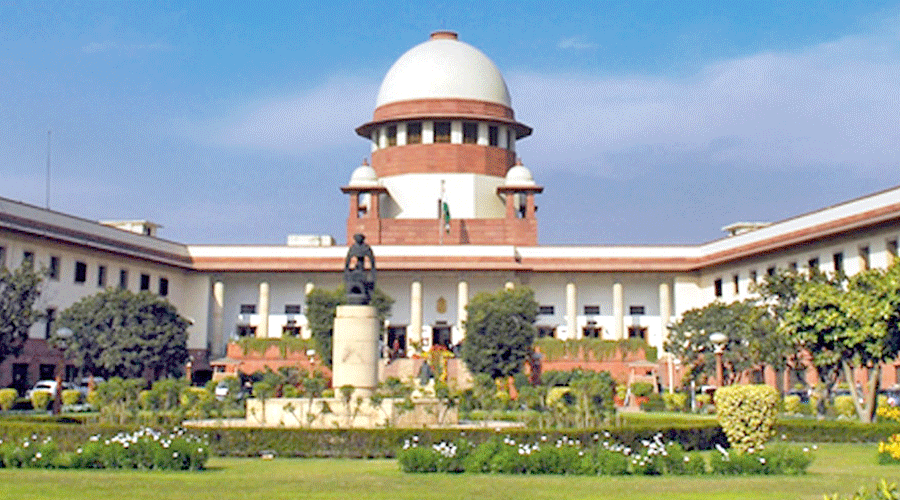 The Supreme Court.
File photo
---
New Delhi
|
Published 11.06.22, 01:21 AM
|
---
The Supreme Court on Friday dismissed a batch of petitions from medical graduates seeking an additional round of counselling for admission to 1,456 postgraduate seats still left vacant, ruling that any compromise with the standards and schedules of medical education can affect public health.
"The decision of the Union government and the Medical Counselling Committee not to have 'special stray round' of counselling is in the interest of medical education and public health. There cannot be any compromise with the merits and/ or quality of medical education, which may ultimately affect public health," the bench of Justices M.R. Shah and Aniruddha Bose said in its judgment.
"The process of admission, and that too in medical education, cannot be endless. It must end at a particular point of time. The time schedule has to be adhered to, otherwise, ultimately, it may affect medical education and public health."
The bench underlined that nine rounds of counselling had already been conducted after the NEET-PG 2021. It noted that the entire software mechanism had been closed after the last round of counselling on May 7, and the security deposits refunded to eligible candidates.
"It is to be noted that the admission process for NEET-PG 2022 has already begun, the results for the NEET-PG 2022 (were) announced on 01.06.2022 and as per the time schedule, the counselling process is going to start in July 2022," the bench said.
"Therefore, if one additional special stray round of counselling is conducted now, as prayed… it may affect the admission process for NEET-PG 2022."
Earlier, the Centre had told the court that of the 1,456 seats left vacant, about 1,100 belonged to non-clinical courses and the rest were private college seats for clinical courses.
It said that similar vacancies are witnessed every year because there aren't enough takers for non-clinical courses or for the high fees charged by private colleges.
The apex court referred to its earlier judgment in Supreet Batra and Ors vs Union of India and Ors (2003) that asked the Medical Counselling Committee and the government to adhere to the admission timetable, and noted that the admission process for NEET-PG 2021 was already running behind schedule.