SC glare on reporting
Media coverage of sub-judice matters amount to contempt of court and cause 'great damage' to the judiciary: Attorney-general K.K. Venugopal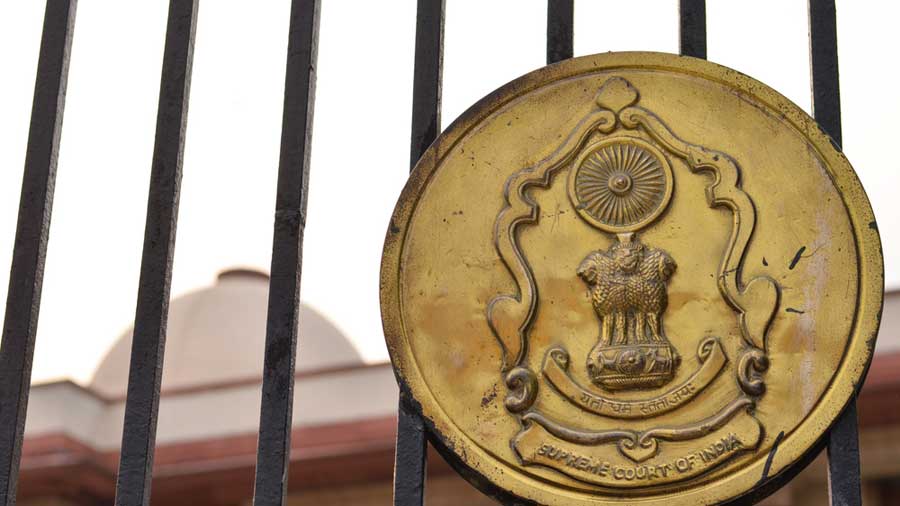 Supreme Court of India
File picture
---
New Delhi
|
Published 14.10.20, 02:30 AM
|
---
Attorney-general K.K. Venugopal on Tuesday urged the Supreme Court to lay down guidelines to restrain the media from reporting on sub-judice matters, saying publishing such issues per se amounted to contempt of court and caused "great damage" to the judiciary.
The bench of Justices A.M. Khanwilkar, B.R. Gavai and Krishna Murari is dealing with a 2009 contempt petition against advocate Prashant Bhushan for an interview to Tehelka magazine in which he had alleged that half of the 16 former Chief Justices of India were corrupt. Bhushan had, however, said he had no evidence to prove the claim.
"The issue of sub judice also needs to be considered by your Lordships as today both the print and electronic media are freely commenting on pending matters and are seeking to influence the judges and also public perception. This is actually causing great damage to the institution. It amounts to contempt of court," the country's highest law officer told the bench headed by Justice Khanwilkar.
Venugopal, who had earlier argued against advocate Bhushan being punished for contempt of court over tweets on the judiciary, added: "…Another trend, for example, in a case like Rafale, on the day when the bench is taking up the case, there is an article commenting about the case…. The issue needs to be addressed."
Venugopal was referring to the Rafale chopper deal.The apex court had subsequently given the government the clean chit in the case.
Venugopal has been asked to assist the court in the 2009 contempt matter as the bench is formulating questions on the right of citizens to make allegations such as those Bhushan has levelled against the judiciary.
"Today, when I watch some of the TV channels, I see comments being made about bail applications in pending matters which are based on statements made to the police. It has now become a trend that when a bail matter comes up for hearing, these channels flash conversations between the accused and someone else. Such things can be very damaging to the accused and the case," Venugopal told the court.
Senior advocate Rajeev Dhavan intervened to say that a five-judge constitution bench had in the Sahara case already laid down guidelines for the media on sub-judice matters, and no fresh parameters were required.
Dhavan, quoting Scottish politician turned judge Lord James Baron Reid, said: "When Shylock's case is on, can we tell the press not to talk about it?"
Dhavan said the media could not be restrained from reporting on pending matters.
The court refrained from making any observations. The bench adjourned the matter to November 5.