Supreme Court asks poll panel to watch Narendra Modi biopic
The top court directed the Election commission to give the producer an audience if he sought one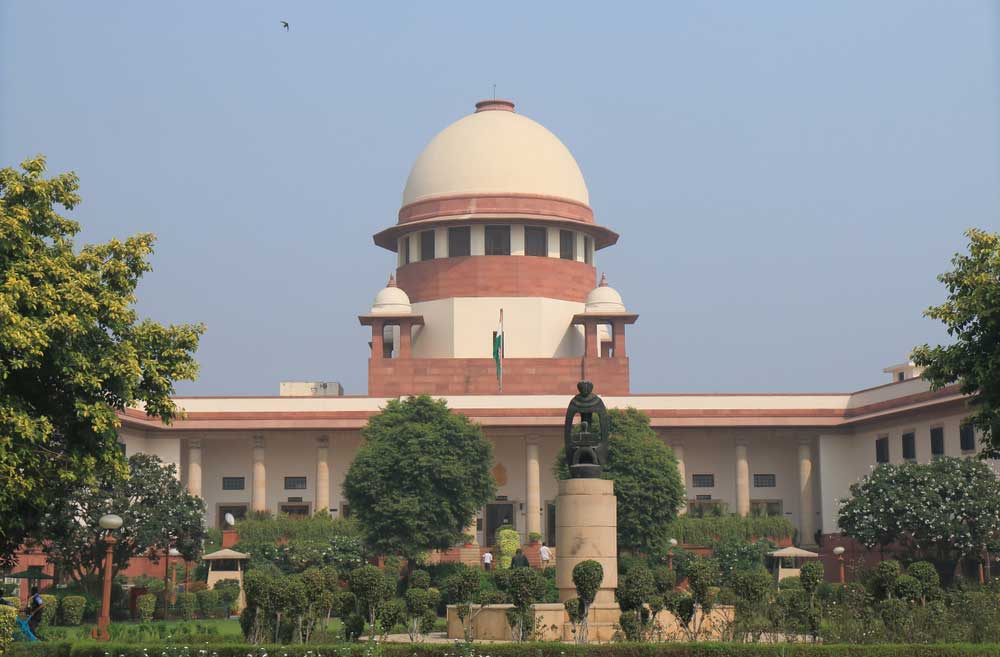 ---
---
The Supreme Court on Monday directed the Election Commission to "watch" the biopic PM Narendra Modi and give its views in a "sealed cover" by April 19 on whether public screening of the film can be allowed during the elections.
A bench headed by Chief Justice Ranjan Gogoi issued the directive on an appeal from the film's producer, Sandeep Vinod Kumar Singh, against the poll panel's April 10 order banning the biopic's public screening till the polls are over.
The bench, which included Justices Deepak Gupta and Sanjiv Khanna, also asked the commission to give the producer an audience if he sought one.
The poll panel order had come on a complaint from the Congress and other Opposition parties that said the biopic sought to glorify Modi and the BJP. They argued that allowing it to be shown in theatres and the electronic media would violate the model code of conduct.
Accepting the plea, the commission had held that the film would affect the "level playing field".
Senior advocate Mukul Rohatgi, appearing for the producer, argued that the poll panel had unilaterally imposed the ban without watching the movie or hearing his client's views. He asked the apex court to quash the order.
"We are informed at the Bar that the Election Commission or its representative(s) had no occasion to watch the movie or a substantial part of it and the impugned order has been passed upon viewing the short duration trailer," the court said.
"Without commenting on merits of the order of the Election Commission, at this stage, we would like the Election Commission or its authorised representative to view the movie and thereafter consider the matter of public screening of the movie once again.
"We request the Election Commission to finalise its decision in terms of the above by Friday (19.04.2019) and inform the result to the court in a sealed cover. If the petitioner prays for an audience before the Election Commission or its authorised representative, the Election Commission would consider the same and grant such an audience. The matter will be listed on 22.04.2019."
The poll panel's earlier order had said: "Any biopic material in the nature of biography/hagiography sub-serving the purposes of any political entity or any individual entity connected to it, which is intended to, or which has potential to disturb the level playing field during the elections, should not be displayed in electronic media including cinematograph during the operation of model code of conduct."