SRCC cancels debate
The Northeast cell of students in the premier college blamed the cancellation on pressure from the students' union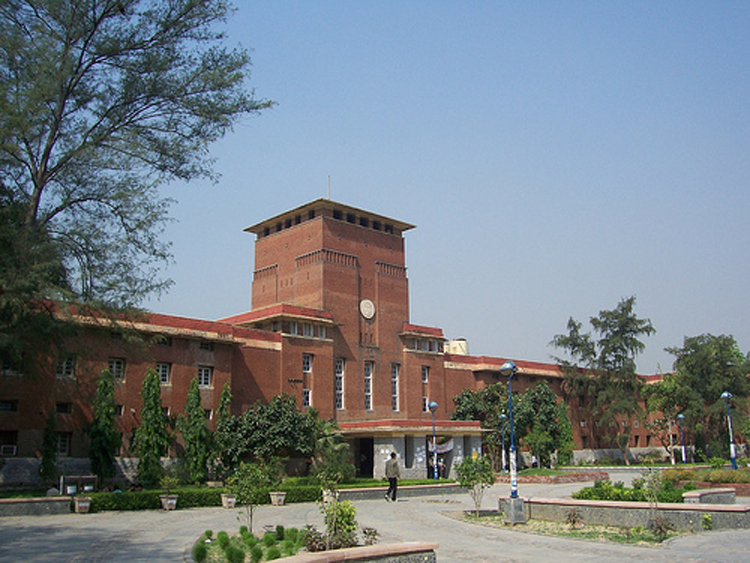 ---
---
A discussion on "Why is the Northeast protesting?" was cancelled by the principal of Shri Ram College of Commerce (SRCC) on Thursday morning, hours before the event was to take place.
The Northeast cell of students in the premier college blamed the cancellation on pressure from the students' union, and said in a statement that they were asked to indefinitely postpone the discussion because of the "possibility of violence on campus if the event was to take place".
The union's office-bearers are not members of any political group. Principal Simrit Kaur did not respond to calls or a message from this newspaper.
The speakers who were invited included Tripura royal Pradyot Manikya Debbarma (in his capacity as editor-in-chief of The Northeast Today magazine), journalist Sangeeta Barooah Pisharoty, trade unionist Nayan Jyoti and Delhi University teachers Leki Thungon and Amrapali Basumatary.
The Northeast cell put out an unsigned statement: "We were told that they received information about the possibility of violence on campus if the event was to take place. We were also told that there was no balance in our panel and all our speakers had the 'same bent of mind'. They also suggested this event be conducted at a later time and said it was unwise to have the event in this climate.
"We insisted that this was not a politically motivated event and that it was (to be) conducted because there exists a complete lack of awareness about the Northeast protests in college…."
One of the organisers said permission had been granted on Tuesday itself. It was withdrawn at 10.30 on Thursday morning, she said. She added that the students' union had run a smear campaign against the prospective speakers.
SRCC Students' Union secretary Shaurya Gupta told The Telegraph: "There are five to six speakers. They are JNU people…, editor people who are Leftist. We came to know they are all Leftist…. We gave a letter to the principal that there may be a possibility of violence if this event happens."
Being "a Leftist" is not illegal in India. Besides trade union activist Nayan Jyoti, none of the speakers is known as Left activists. Pisharoty is a senior journalist in the capital and Debbarma has militantly opposed the Left Front in Tripura throughout his political career.
He had quit the Congress last year over his support for the National Register of Citizens.
Debbarma told this newspaper: "We were not there to lambast Mr Narendra Modi and Mr Amit Shah. When you curtail legitimate voices of the Northeast, you are playing into the hands of the Left, which will say the BJP has taken away your freedom of speech."