Yogi's 'good news' on Lord Ram and his dad
Uttar Pradesh chief minister renames Faizabad district as Ayodhya, does not mention Ram temple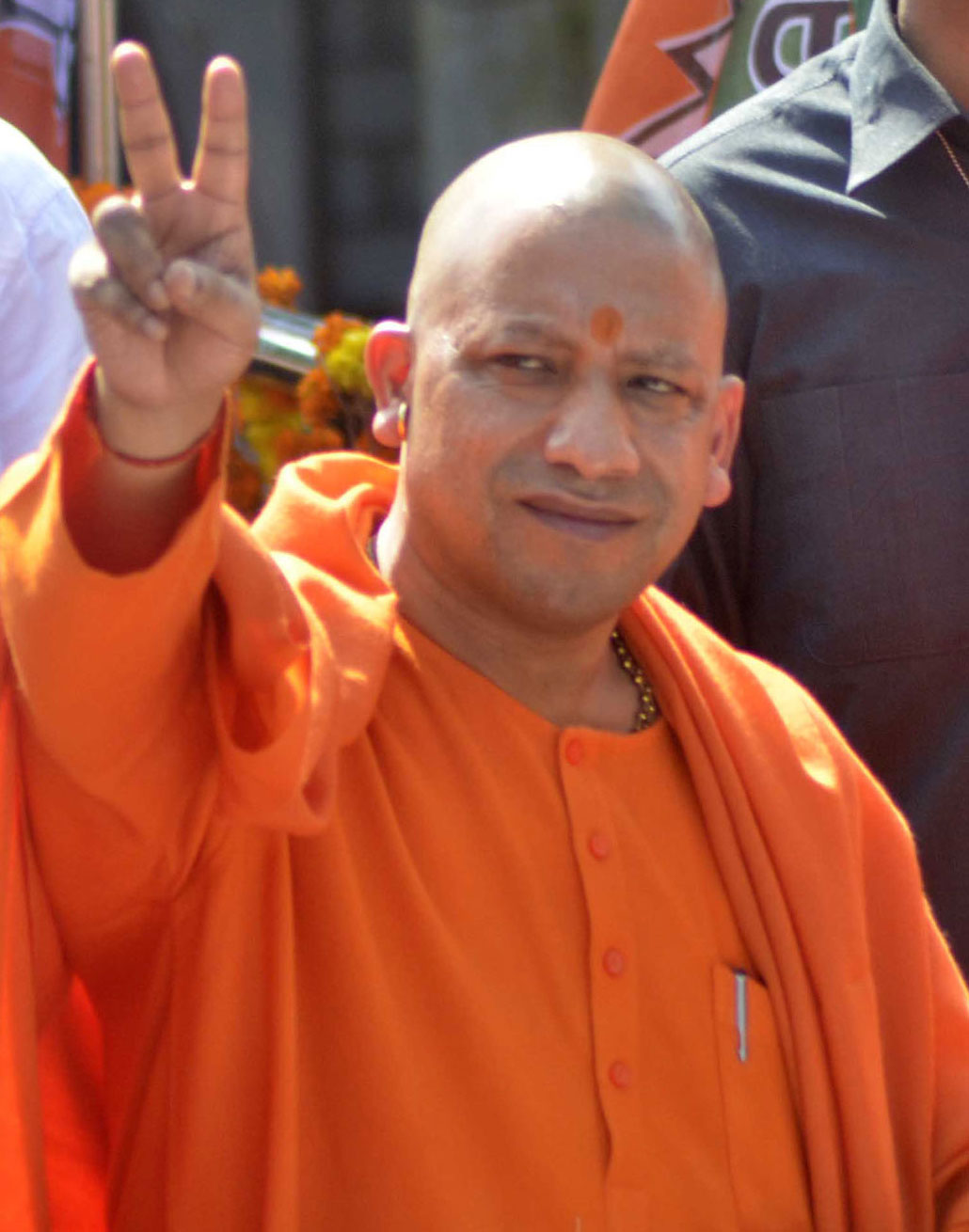 Yogi Adityanath did not mention a Ram temple even once in his 20-minute speech
(Telegraph file picture)
---
Lucknow
|
Published 06.11.18, 10:07 PM
|
---
Chief minister Yogi Adityanath has announced that Faizabad district would be rechristened Ayodhya and promised a medical college and an airport named after King Dasharath and his son Lord Ram, respectively.
The announcements left many wondering if they were the "good news" he had promised them on the occasion of Deepotsav, an event to celebrate Diwali, which was interpreted as some big statement on the Ram temple.
"Faizabad district will be known as Ayodhya from today," the chief minister said, ignoring a section of the crowd that kept shouting: "When will you start the construction of the Ram temple?"
Although Adityanath has been starting his speech in Ayodhya with the slogan "Jai Sri Ram", this time he opened with "Bharat Mata ki Jai" and did not mention a Ram temple even once in his 20-minute speech.
None of the three announcements is entirely new. When Allahabad was renamed as Prayagraj, a group of sadhus had requested Adityanath to change the name of Faizabad and the chief minister had nodded.
Ayodhya, the temple town, falls in Faizabad district. The roots of Faizabad can be traced to 1722, when Mughal emperor Muhammad Shah made Nawab Saadat Ali Khan, a Persian adventurer who had fought in Aurangzeb's army, the subedar of Awadh. Saadat Khan built the first settlements along the banks of the river Ghaghra near the ancient city of Ayodhya with a cantonment consisting of a fortress and mud barracks. Faizabad was first known as "Bangla" (hutments) because of these temporary dwellings.
A medical college is already being constructed in the district and it was planned by the previous Akhilesh Yadav government.
The third announcement was to develop the Faizabad airstrip as an airport and name it after Lord Ram. But residents said it had been named after Lord Ram four months ago.
Anil Kumar Singh, associate professor of Hindi at Ayodhya's Saket Degree College, said: "Since July, when you search for directions to the Faizabad airstrip on your mobile phone, the name of Ram Airport appears on the screen."