Smaller parties find a place in the sun
Shiv Sena, which is in talks with the Congress-NCP to form a government sans one-time ally BJP, claims to have the support of seven MLAs apart from its own flock of 56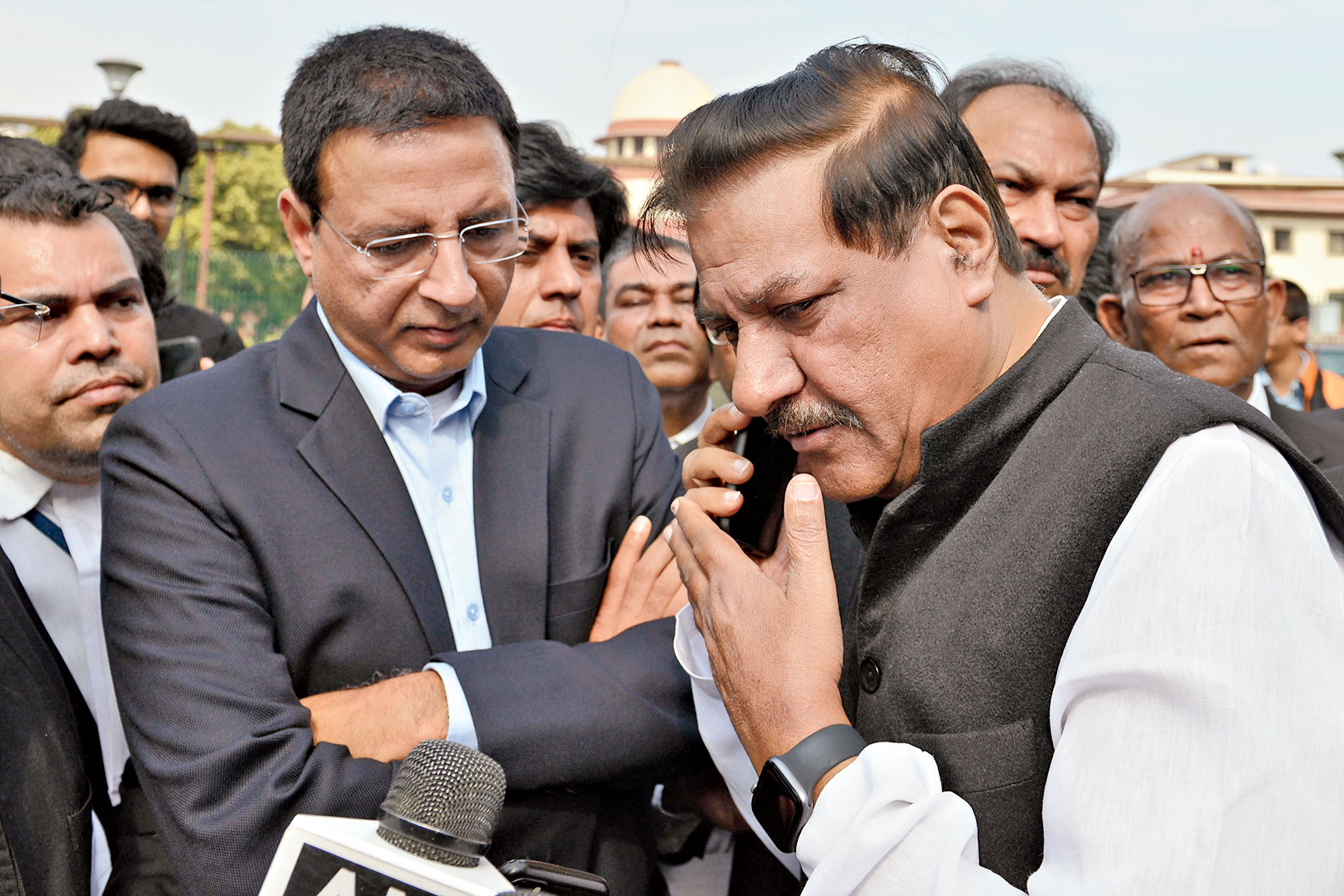 ---
|
Mumbai
|
Published 24.11.19, 08:06 PM
---
While major political parties in Maharashtra are slugging it out to form a government amidst twists and turns, all eyes are now on which way 13 Independents and 16 MLAs from smaller parties will swing in the quest to achieve the 145-mark in the 288-member House in floor test.
The Shiv Sena, which is in talks with the Congress-NCP to form a government sans one-time ally BJP, claims to have the support of seven MLAs apart from its own flock of 56.
The BJP, which emerged the largest party in the October 21 Assembly polls with 105 seats, claims to have the support of 14 more MLAs, taking its tally effectively to 119.
It is not certain how many MLAs, if any, are backing NCP leader Ajit Pawar who joined hands with the BJP on Saturday and took oath as deputy chief minister in the BJP-led government under chief minister Devendra Fadnavis.
Achalpur MLA and Prahar Janshakti Party chief Bacchu Kadu, who had given the Sena a letter of support several days ago, on Sunday told PTI that he and his two legislator colleagues will continue to back the Sena.