Setback to Pakistan in Kulbhushan Jadhav case: ICJ tells it to reconsider sentence
The court continued the stay on the execution of the Indian retired naval officer sentenced to death by Pakistan for spying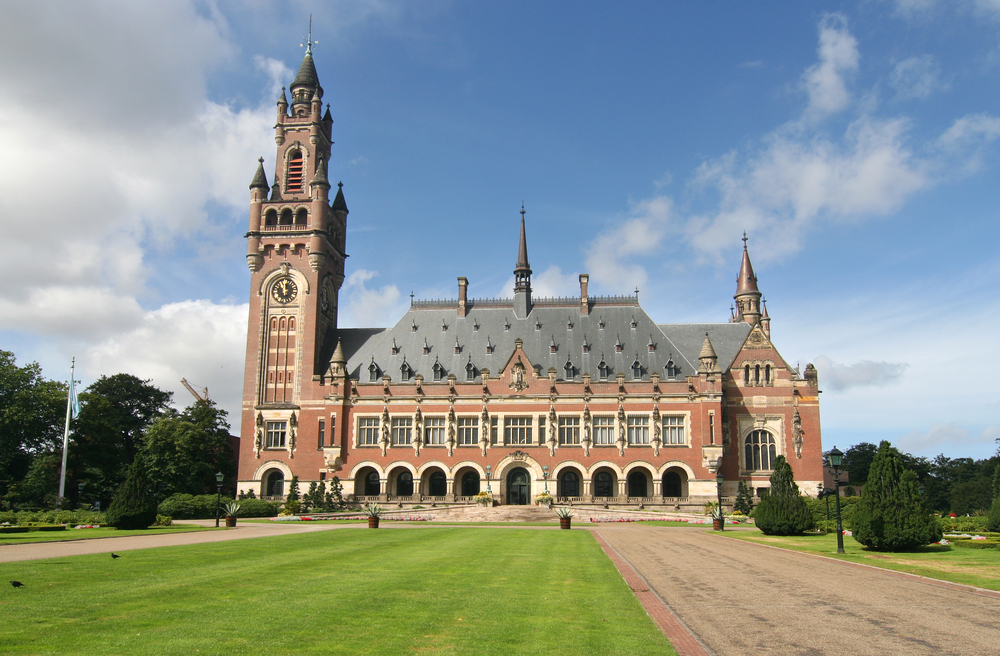 The Peace Palace, the seat of ICJ in Hague, Netherlands
Shutterstock
---
New Delhi
|
Published 17.07.19, 03:08 PM
|
---
The International Court of Justice (ICJ) at The Hague on Wednesday said Pakistan must review the conviction and death sentence awarded to Kulbhushan Jadhav, a former Indian naval officer arrested by Pakistan.
Pakistan has said that it arrested Jadhav on March 3, 2016, from the Balochistan region. He was tried on charges of espionage by a military court and was sentenced to death in April 2017. India moved the ICJ in May in 2017 against the "farcical trial" by the Pakistani military court against 48-year-old Jadhav.

The court supported claims of the Indian side on the Vienna Convention on Consular Relations and adjudicated that "a continued stay on execution (of Jadhav) constitutes an indispensable condition for the effective review and reconsideration of the conviction and sentence".
The court upheld the Indian side's claim that upon arrest of Jadhav, Pakistan did not follow the Vienna Convention protocol and did not inform the Indian consulate in Pakistan about the arrest and scuttled the chances of any consular assistance to Jadhav.
The court arrived at the observation by 15 to 1 (only one judge dissenting) that "the Islamic Republic of Pakistan deprived the Republic of India of the right to communicate with and have access to Mr Kulbhushan Sudhir Jadhav, to visit him in detention and to arrange for his legal representation, and thereby breached the obligation incumbent upon it under Article 36, paragraph 1 (a) and (c) of the Vienna Convention on Consular Relations."
The court ordered that "Pakistan is under obligation to inform Mr Kulbhushan Sudhir Jhadhav without delay of his rights and to provide Indian consular officers access to him." 
The court also found that the reparation for lapse in following the Vienna Convention protocol cannot be made without Pakistan providing an "effective review and reconsidering of conviction and sentence".