Servitors halt rituals at Puri temple
They were protesting against the alleged manhandling of a prominent servitor by the police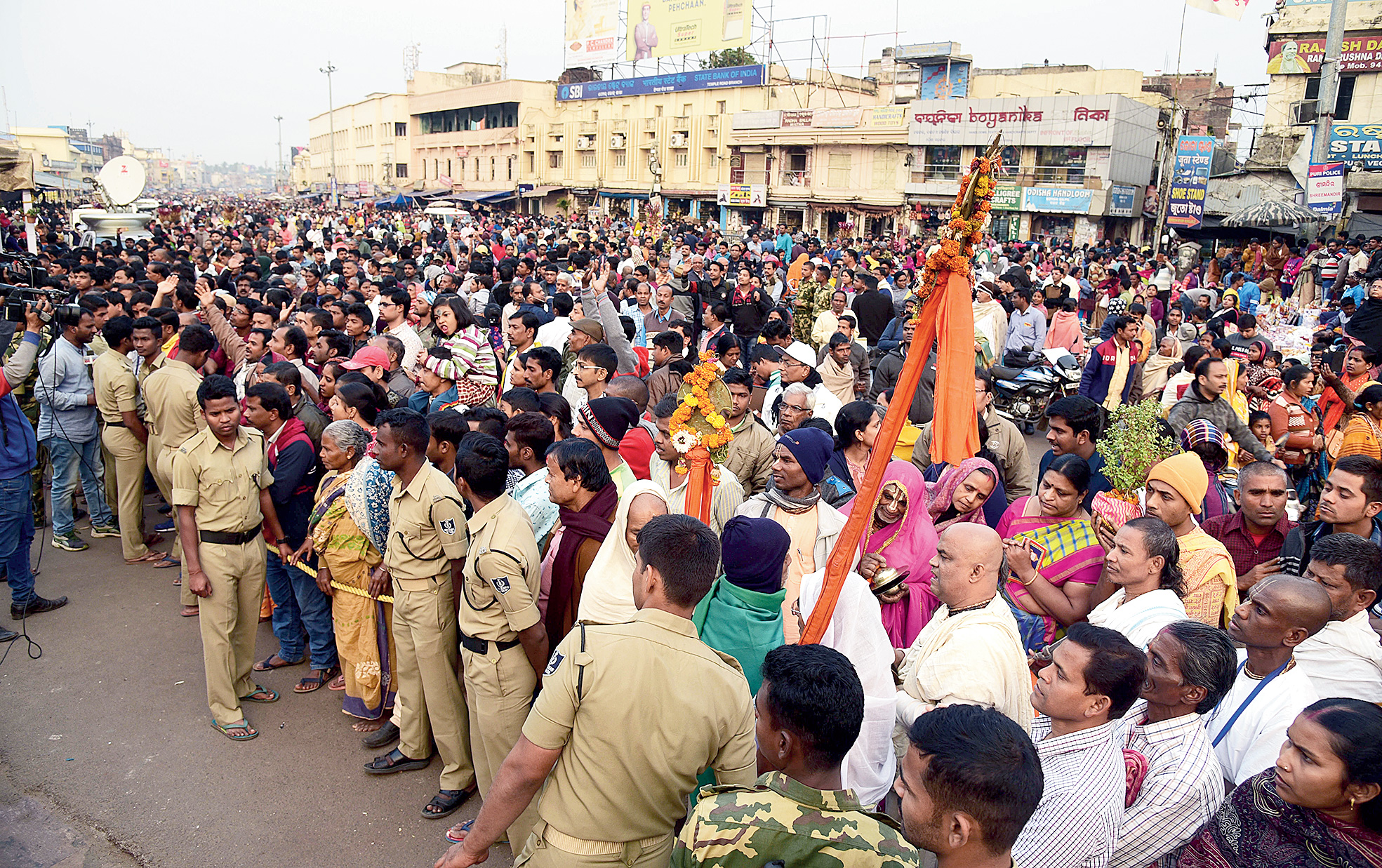 ---
---
Rituals were delayed for nearly 11 hours at the Jagannath temple in Puri on Friday following a dispute between police and servitors. Thousands of devotees had to wait the entire day to get a glimpse of the Trinity. The rituals could resume only in the evening.
The rituals came to a halt on Friday as the servitors sat on a dharna to protest against alleged manhandling of a prominent servitor by the police when he was taking two devotees into the temple on Thursday.
There was a heated exchange between the cops and the servitor on Thursday as the security personnel had demanded identity cards from the devotees suspecting them to be foreigners. However, the servitor had maintained that the devotees were not foreigners and there was no need to check their identity cards. Soon a few servitors had gathered at the spot and a minor scuffle ensued. The servitors, however, accused charged the police of being at fault.
On Friday, angry servitors refused to cooperate with the administration and stopped performing the rituals to protest against police "highhandedness".
The stalemate continued despite the intervention of the district administration and the devotees had to wait for hours to get entry into the shrine. As the wait prolonged, tension gripped the area with angry devotees breaking barricades to barge into the temple. However, the police prevailed upon them and avoided any untoward incident.
A breakthrough was finally achieved with the erstwhile scion of the Puri royal family Gajapati Dibya Singh Deb appealing to the servitors to cooperate and not to compromise with rituals of the Lord.
Puri district collector Jyoti Prakash Das said: "After a series of talks, the servitors agreed to cooperate. They have submitted a written demand and we are in touch with the chief temple administrator on the issue. We will examine the footage of the CCTV."
Temple chief administrator P.K. Mohapatra said: "The temple would remain open till midnight so that all devotees get darshan of the Lord. Efforts are on to make a hassle free darshan of the Lord."