Treatment cost Rs 12,500, MP tells regulator
Scan on Covid drug cost, claims
MP points out loopholes in drug maker's clinical trials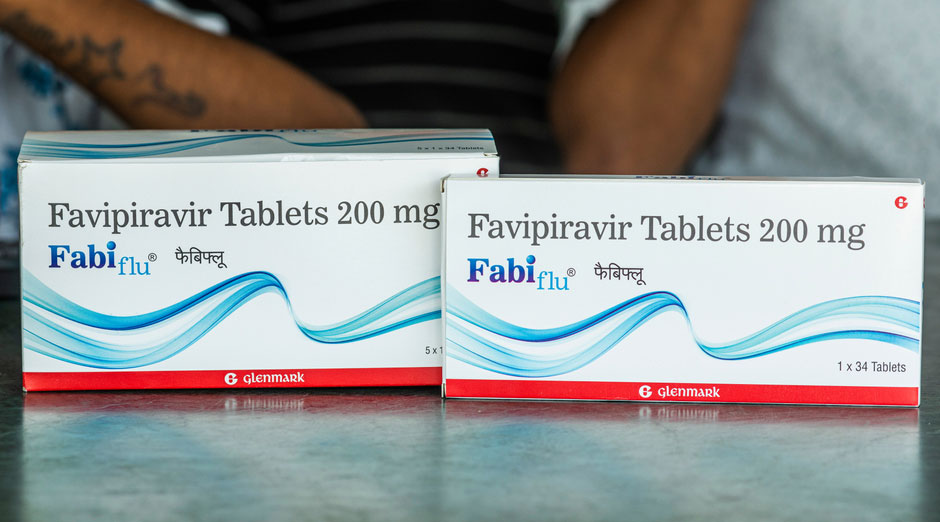 ---
New Delhi
|
Published 20.07.20, 03:45 AM
|
---
India's drug regulatory authority, acting on a complaint from a member of Parliament, has sought clarifications from Mumbai-based Glenmark Pharmaceuticals over the cost of and allegedly false claims about favipiravir, a drug approved for patients with coronavirus disease.
The Central Drugs Standard Control Organisation, which had last month approved restricted emergency use of favipiravir for mild and moderate Covid-19 patients, has conveyed the MP's concerns about treatment cost and about alleged claims that the drug is effective in patients with underlying health disorders. The MP's name has not been revealed.
The CDSCO had granted approval to favipiravir after Glenmark submitted interim results of its clinical trial on around 100 patients. But some doctors argue there isn't enough evidence to support the claims about the drug's efficacy.
In a note to Glenmark, CDSCO chief V.G. Somani --- the drugs controller general of India (DCGI) --- has said his organisation has received a representation from an MP that the treatment cost of favipiravir is Rs 12,500.
"After all (the) positive approach, accelerated processes and efforts by DCGI, health ministry and relevant state FDA (food and drug administration) departments, the cost proposed by Glenmark is definitely not in the interest of the poor, lower middle class and middle class of India," Somani wrote.
The MP had written that the patients enrolled in Glenmark's clinical trial had not received favipiravir as a "monotherapy" but had received the drug along with the standard clinical treatment prescribed by the Union health ministry.
The MP had also alleged that Glenmark claimed the drug was effective in patients with underlying health disorders such as high blood pressure or diabetes, whereas the clinical trial had not been designed to assess efficacy in such patients.
Somani, in his note to Glenmark, has cited concerns that "no clinically sufficient data specific to these conditions are available".
Several medical experts, including a senior clinician-researcher associated with the Indian Council of Medical Research, had last month suggested that the CDSCO had approved favipiravir in haste, without adequate evidence for its efficacy.
Somani, responding to these concerns, has said the drug was approved for restricted emergency use in patients with Covid-19 and the company has been asked to conduct a post-marketing survey to assess safety and efficacy.
"Active post-marketing survey should be conducted on the first 1,000 patients to assess safety and efficacy of the drug under the post-market scenario," Somani told The Telegraph in an email.
Post-marketing studies are no substitute for large-scale clinical trials — called Phase III trials — designed to assess the efficacy of a drug, said Dinesh Thakur, a public health activist tracking drug regulatory issues in India.
"I'm surprised that the DCGI is asking for safety and efficacy data through post-marketing surveillance after approving the drug," said Shri Prakash Kalantri, professor of medicine at the Mahatma Gandhi Institute of Medical Sciences, Wardha.
"Safety and efficacy should be resolved at the clinical trial stage. Post-marketing surveillance is mainly intended to detect adverse effects that might have been missed during the clinical trials."
Both Kalantri and Thakur, among others, said the CDSCO appears to have waived Phase III trials for favipiravir and another drug called itolizumab, made by Bangalore-based Biocon.
The CDSCO had earlier this month approved the restricted emergency use of itolizumab in Covid-19 patients after a clinical trial on 30 patients.