SC query to UP on rush to unseat Azam Khan
Azam's Rampur Sadar seat was declared 'vacant' a day after an MP/MLA court sentenced him to three years in jail on October 27 over a 2019 hate speech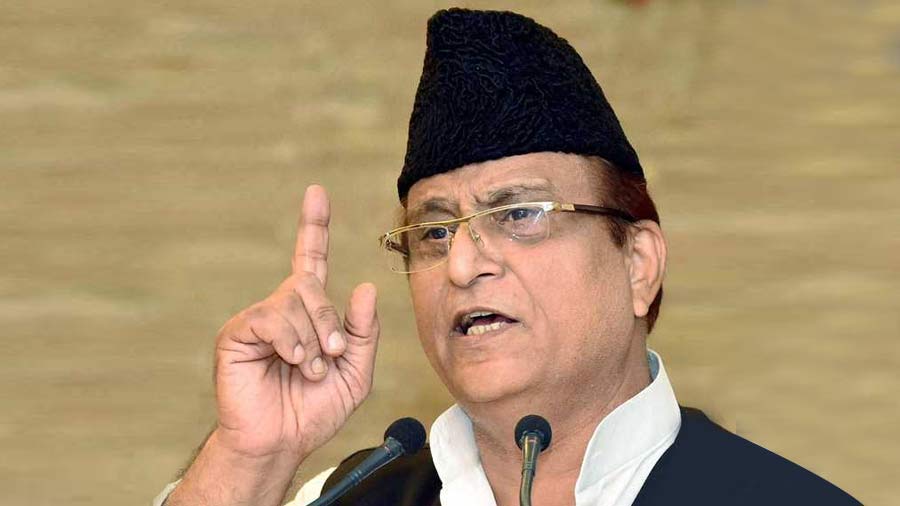 ---
New Delhi
|
Published 08.11.22, 02:50 AM
|
---
The Supreme Court on Monday asked the Uttar Pradesh Assembly secretariat why different yardsticks had been applied to Samajwadi Party veteran Azam Khan and another (BJP) politician in the matter of disqualifying them as MLAs lover their jail sentences.
Azam's Rampur Sadar seat was declared "vacant" a day after an MP/MLA court sentenced him to three years in jail on October 27 over a 2019  hate speech, although the trial court had given him bail to appeal before a higher court.
Azam has petitioned the Supreme Court seeking restoration of his Assembly membership and alleging discrimination on the ground that the seat of another politician was not declared vacant despite a court sentencing him to two years in jail.
BJP leader and Khatauli MLA Vikram Saini was sentenced on October 12 for involvement in the 2013 Muzaffarnagar riots and, like Azam, given bail immediately.
He was eventually disqualified from the Assembly on November 4, that is, 23 days after his sentencing and a week after Azam, our special correspondent in Lucknow reports.
"Ms Prashad, give him (Azam) some breathing time. What is the hurry?" the bench of Justices D.Y. Chandrachud and Hima Kohli told the Uttar Pradesh additional advocate-general, Garima Prashad.
The Supreme Court was suggesting that the Samajwadi Party politician be given time  to petition Allahabad High Court against his conviction before a decision is taken on the Assembly seat held by him.
"Some reasonable opportunity should be given to him (Azam) to go to court. He is convicted, on the next day (his) seat is declared vacant. Then do it for the other seat (Saini) as well," Justice Chandrachud said.