SC glare on using FIR as Sword of Damocles
Rights activist Nandini Sundar has moved the Supreme Court seeking the removal of her name and those of the four others from the FIR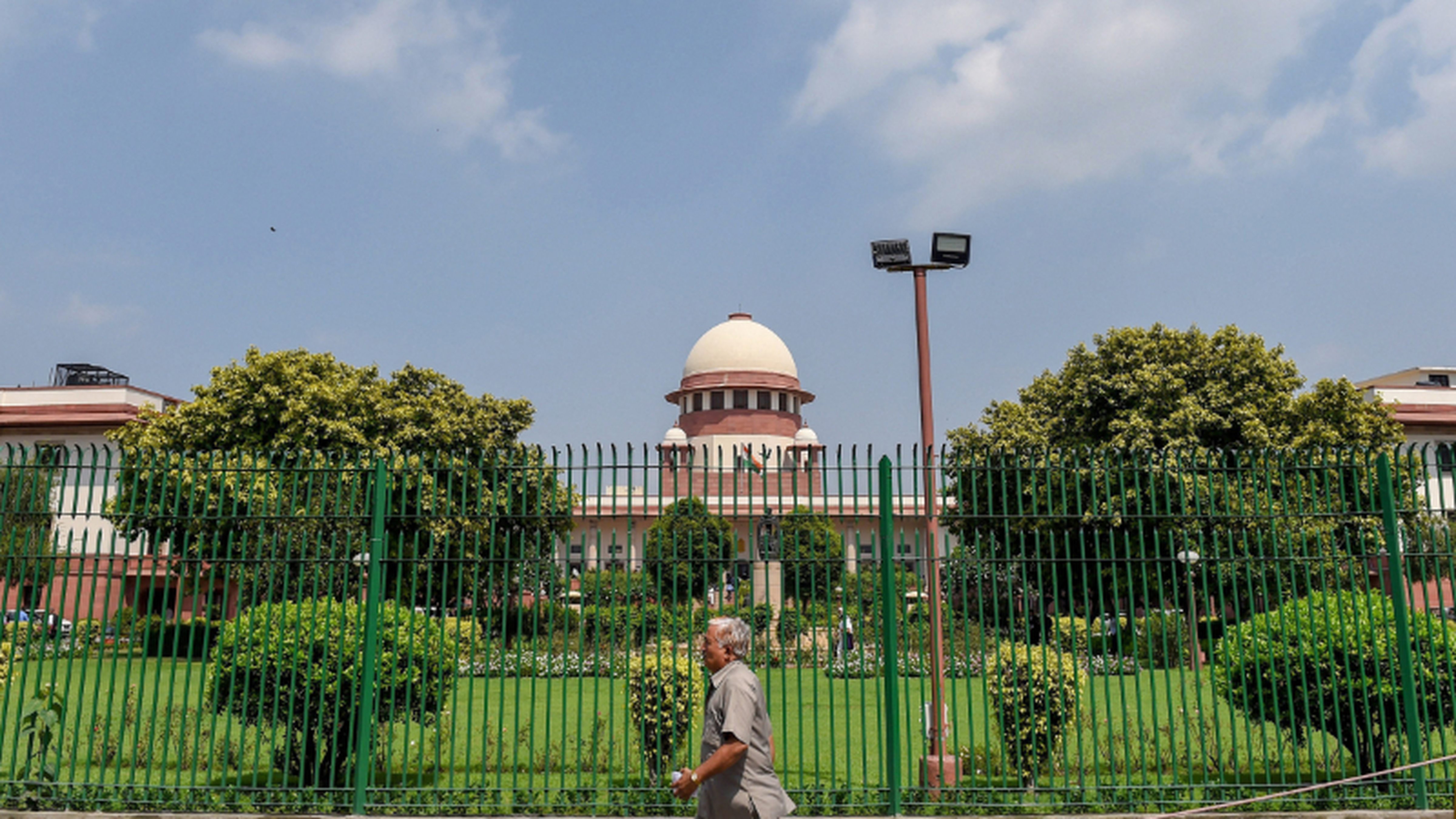 ---
---
The tactic of keeping FIRs hanging over citizens for years and use it as a tool of harassment came under the glare of the Supreme Court on Tuesday, which chided the Chhattisgarh government in a murder case in which Delhi University professor and human rights activist Nandini Sundar was one of the accused.
"You have to tell us why have you not done anything even after two years? You can't keep the FIR hanging saying 'I will call you (for investigation) whenever I want'," the apex court told solicitor-general Tushar Mehta who appeared for the BJP-ruled state.
Sundar and four others were booked by the Chhattisgarh government in November 2016 for the murder of Shamnath Baghel, a tribal villager, by suspected Maoists. The state had alleged that Baghel was killed by the Maoists at the behest of the accused for leading a movement against the rebels.
Sundar has moved the Supreme Court seeking the removal of her name and those of the four others from the FIR. A professor of sociology, Sundar has contended that the FIR has hindered her foreign travel.
The bench of Justices Madan B. Lokur, Abdul Nazeer and Deepak Gupta on Tuesday directed Mehta to file a response within three weeks. The court chastised the state government for keeping the FIR hanging without further investigation.
Justice Lokur, heading the bench, told Mehta that the FIR was registered more than two years ago in November 2016 and nothing concrete had emerged since then. Mehta pleaded that statements under CrPC Section 164 had been recorded by the magistrate and the state was still investigating the case.
The apex court, however, told senior advocate Ashok Desai, representing Sundar, that it could not direct the removal of the five names from the FIR as it would amount to quashing the document.
The bench said it would issue a notice to the state asking it to explain the delay in completing the probe and thereafter pass an appropriate order.
Sundar has challenged the FIR as being illegal and vindictive.
On Tuesday, Desai told the court that his client was finding it difficult to travel abroad as whenever she has to fly out the authorities keep asking her questions on whether she was facing any criminal case.
Justice Lokur replied that "removing a name from the FIR is as good as quashing the FIR…. You are asking us to exercise our power under 482 Crpc (which allows the court to quash a criminal case)."
The Supreme Court issued a notice to the Chhattisgarh government's standing counsel, Atul Jha, to submit a status report on the investigation and the reasons for the delay.
On November 15, 2016, eight days after filing the FIR, the Chhattisgarh government had assured the court that Sundar and the four other accused would neither be interrogated nor arrested.