SC directs Navalakha, Teltumbde to surrender in Bhima-Koregaon case
Navalakha and Teltumbde can, however, seek regular bail after they surrender and are taken into custody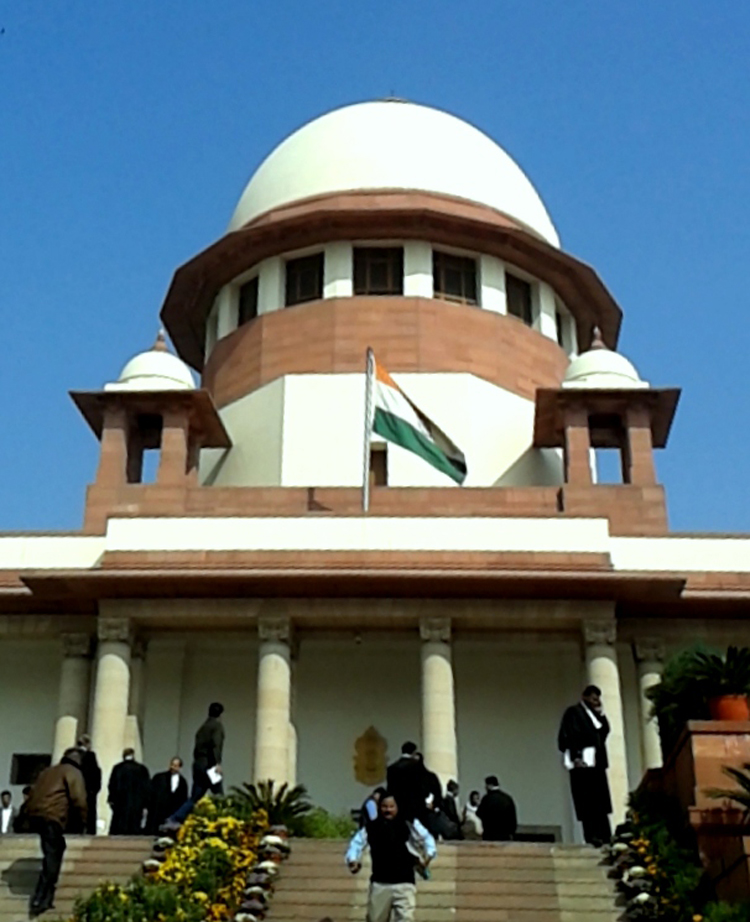 Supreme Court of India
(Wikipedia)
---
New Delhi
|
Published 16.03.20, 10:56 PM
|
---
The Supreme Court on Monday directed rights activists Gautam Navalakha and Anand Teltumbde to surrender to Pune police within three weeks in connection with the 2018 Bhima-Koregaon case.
The bench of Justices Arun Mishra and M.R. Shah dismissed the duo's appeal against a February 14 Bombay High Court order that had rejected their plea for anticipatory bail.
The apex court underlined that Section 43D(4) of the Unlawful Activities (Prevention) Act rules out anticipatory bail for anyone accused under the act.
Navalakha and Teltumbde can, however, seek regular bail after they surrender and are taken into custody.
Several other eminent social activists are in jail in the case, which relates to caste violence near Pune on January 1, 2018, and an alleged Maoist plot to assassinate Prime Minister Narendra Modi.
Navalakha and Teltumbde had been granted interim protection from arrest in October 2018, which the February 14 high court order cancelled.
Navalakha thanked the court in a letter addressed to the media but cautioned that the act allows for an organisation and its ideology to be banned.
"As a result, the most innocuous and legitimate of engagement and interaction can become criminal in the eyes of the State," he said.
Solicitor-general Tushar Mehta had appeared for the National Investigation Agency while senior advocates Kapil Sibal and Abhishek Singhvi represented Teltumbde and Navalakha.
"It cannot be said that no prima facie case is made out," the apex court said.
"However, since the protection has been enjoyed by the petitioners approximately for one-and-a-half years, three weeks' time from today is granted to them to surrender. The petitioners shall surrender their passport forthwith with the investigation agency/officer."