Employers looking at new recruits
51-yr-old sacked by private hospital in lockdown, not hired again
Employers in the formal sector are largely choosing to recruit new staff rather than re-hire those they retrenched following the Covid outbreak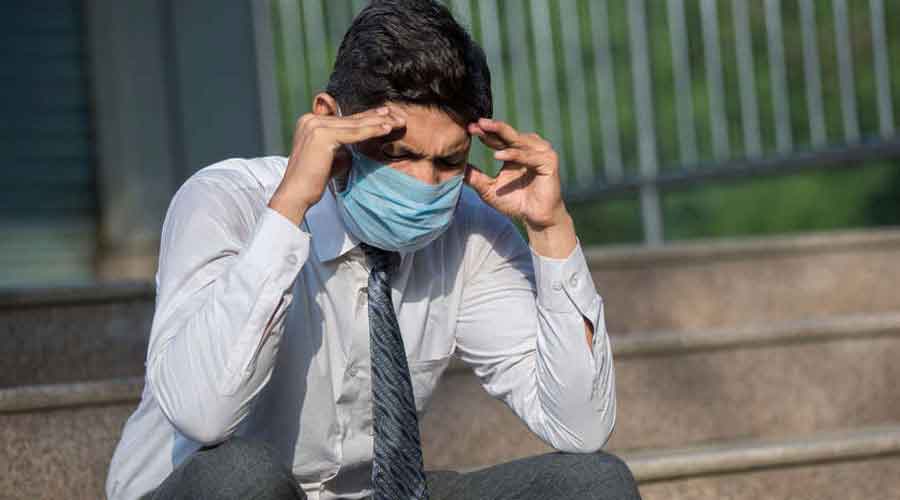 A labour ministry official suggested a possible reason: new employees accept lower pay than sacked staff, who tend to demand their old salaries.
Shutterstock
---
New Delhi
|
Published 22.11.21, 01:41 AM
|
---
Two months after Sanjay Pandey was sacked, the private hospital in outer Delhi where he used to work as a clerk began recruiting staff again.
"But they wouldn't re-employ me," the 51-year-old said.
Pandey has been jobless since being sacked in April last year, a week after the national lockdown began, his lack of earning threatening his daughter's education. In June last year, the hospital reopened and began re-hiring people as clerks.
"I approached them several times but they would not take me back," Pandey said.
Employers in the formal sector are largely choosing to recruit new staff rather than re-hire those they retrenched following the Covid outbreak, official figures show, charting the latest blow to some of the pandemic's economic victims.
A labour ministry official suggested a possible reason: new employees accept lower pay than sacked staff, who tend to demand their old salaries.
Pandey said that in his case, it was his age that stood in the way: "The hospital re-employed retrenched staff who were below 50, but not those older."
Official documents that the Employees' Provident Fund Organisation (EPFO) placed at its Central Board of Trustees meeting on Saturday, and which The Telegraph was able to access, reveal employers' preference for new staff over re-employing old ones, at least in low-paid jobs.
The EPFO documents detail the impact of the Atmanirbhar Bharat Rozgar Yojana (ABRY), under which the Centre provides social security benefits for freshly recruited employees, including re-employed old staff, with monthly salaries less than Rs 15,000.
The documents show that from the ABRY's implementation in October last year till September this year, the number of beneficiaries among new employees was 28.8 lakh while that among re-employed staff was just 4.18 lakh.
The labour ministry official who spoke to this newspaper confirmed a significant overlap of employers between the two sets of figures, implying that businesses that had retrenched staff after the Covid outbreak had later hired new people for the same jobs.
The official said these figures were significant, for they covered more than two-thirds of all formal-sector hirings within this period in jobs with monthly salaries below Rs 15,000.
Labour economist K.R. Shyam Sundar, professor of human resource management, XLRI, Xavier School of Management, suggested another reason that may have contributed to the trend.
"It's possible that migrant workers who lost their jobs felt discouraged to go back to their old enterprises, and that the employers (would not take the trouble) to locate and invite the old employees back," Sundar said.
Under the ABRY, the government pays for two years both the employee's and employer's EPF contribution — 12 per cent of wages each — in the case of establishments with 1,000 or fewer employees. For those with more than 1,000 employees, the government pays only the employee's share.
To be eligible for the scheme — meant to encourage hiring — establishments with less than 50 employees need to make at least two hirings and those with 50 or more employees need to make at least five.
If the hospital had re-employed Pandey after October last year, his take-home would have risen even with the same salary because the government would be paying his EPF contribution.
His sacking had forced Pandey to default on daughter Diya's school fees. The school refused to let her take the pre-board exam (for this year's Class XII boards) and failed to send her school-based performance records to the CBSE.
Diya eventually took and cleared the re-exam after Pandey appealed to the CBSE. She has enrolled in a college.
"It's been a struggle. I'm my family's sole breadwinner and have been doing some or other part-time work here and there," Pandey said.