Rajasthan: Sachin Pilot sacked as deputy CM, Congress chief post
Party also removes Vishvendra Singh and Ramesh Meena as ministers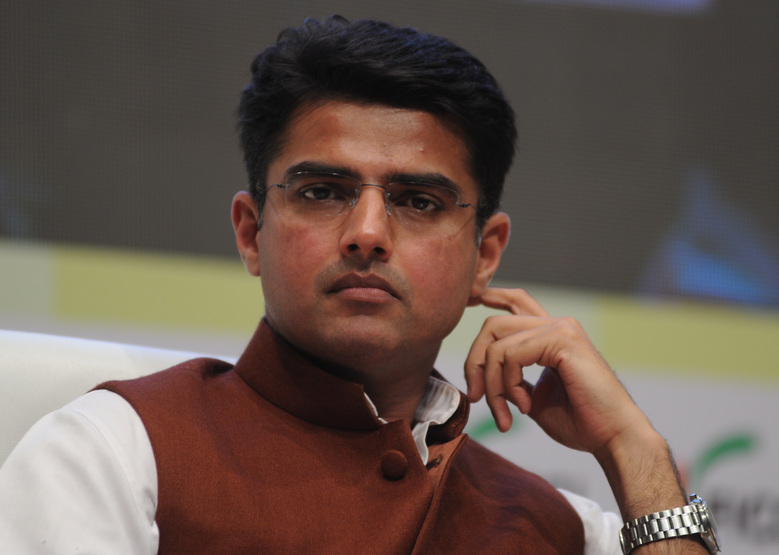 ---
---
Rebel Congress leader Sachin Pilot has been sacked from the posts of Rajasathan deputy chief minister and party's state unit president, chief spokesperson Randeep Surjewala said on Tuesday.
Cracking the whip on the rebel party leader, the party also removed his loyalists Vishvendra Singh and Ramesh Meena from the state cabinet.
Surjewala said education minister Govind Singh Dotasara will be the new Pradesh Congress Committee (PCC) chief.

He said that Pilot enjoyed the affection and blessings of Congress president Sonia Gandhi and was given political power at a young age. Yet, he and other ministers were trying to topple the state government as part of a BJP conspiracy, he added.
The move comes after Pilot failed to attend the second Congress Legislature Party meet held earlier in the day. Various party veterans including Surjewala and general secretary Avinash Pande had appealed to Pilot to attend the meeting.
Pilot had skipped Monday's meeting as well. Eighteen other Congress MLAs also did not attend Monday's meeting, according to sources. But independents and MLAs from other parties participated, expressing support for Gehlot.

Tuesday's meeting was said to be a second chance for Pilot. MLAs considered close to Pilot were again not seen there. Some of them have indicated that they would prefer a show of strength in the 200-member state assembly.

The Congress meeting was held at a resort where Gehlot and other MLAs are camping since Monday.
Earlier on Monday, sources said Rahul had asked Pilot to let bygones be bygones, suggesting that his rebellion would not be held against him in future, but warned him against dragging internal issues outside party forums.
Senior leaders Ahmed Patel, P. Chidambaram, Priyanka Gandhi Vadra and the general secretary in charge of the organisation, K.C. Venugopal, too spoke to the sacked deputy chief minister and asked him to return.
Sources said Pilot stuck to his ground, declaring that he could not work with chief minister Ashok Gehlot.
Pilot had also denied reports that he was planning to join the BJP.