Rs 13,000 crore faces Rs 13 test
62 Investment proposals in J&K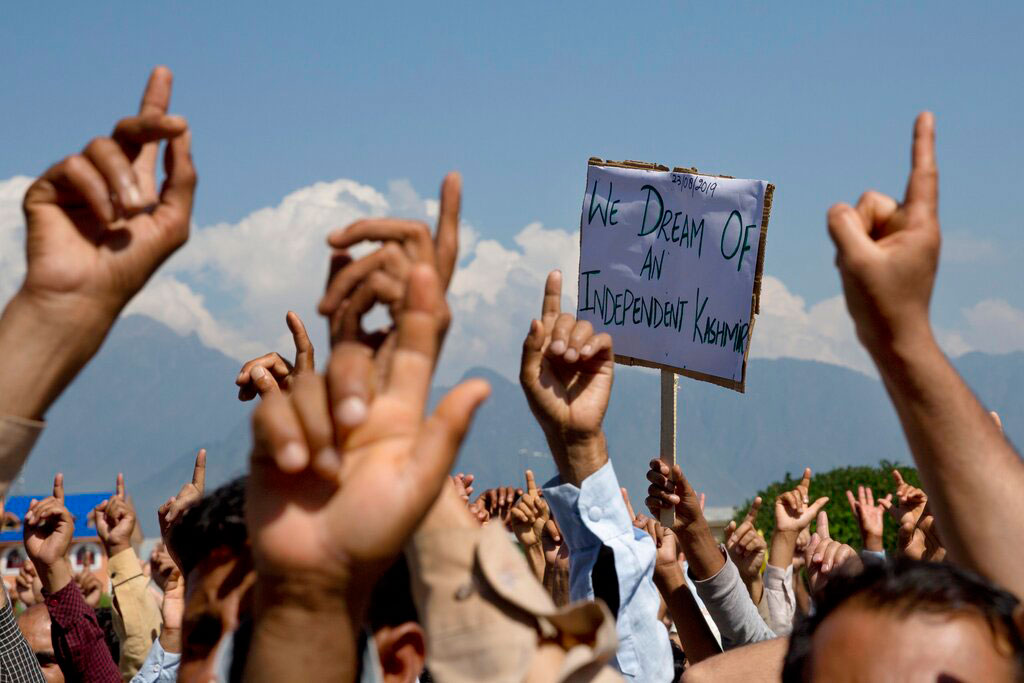 ---
|
Srinagar
|
Published 30.11.19, 09:02 PM
---
Jammu and Kashmir has received 62 investment proposals worth around Rs 13,000 crore from 39 investors since August 5, when its special status under Article 370 was scrapped.
Ravinder Kumar, managing director, State Industrial Development Corporation (Sidco), said these were "expression(s) of interest" and it remained to be seen how much the "actual investment" would be.
The list with Sidco does not include any proposal from industry leaders Ambanis, Tatas, Birlas or the Adani group, some of whom had promised to invest in the newly created Union Territory.
The Centre had cited lack of investment as a key reason for scrapping Jammu and Kashmir's special status, arguing that the provision was hobbling development. It announced an investment summit in October but later deferred it till next year without giving any reason.
The Sidco MD said the response from investors was better now compared with the period when Article 370 was in force.
"Earlier, too, outsiders were free to invest but some people had apprehensions that because of Article 370, there could be an issue over land tomorrow, or some legal issue, and what to do if such a case arises. That could be one reason (for the better response) as they think the land laws might become investor-friendly now," Kumar told The Telegraph.
The officer said the government was yet to frame the new land laws that would clarify issues relating to outsider investment here.
Rakesh Gupta, president, Jammu Chamber of Commerce and Industries, scoffed at the administration's claims.
"Let there be investment of Rs 13, we will give a statement then only; Rs 13,000 crore is a big thing," he said.
"Corruption is at its peak. There is no peace on the ground; there are law and order issues. No sensible investor will come. You can have investments when there is a very big investment package; without that there would be no investment."
Gupta said no investment package had been announced and the availability of land and power remained a concern.
"We welcome the huge expression of interest as claimed by the administration. But there should be facilities for doing business."
Kashmir Chamber of Commerce and Industries (KCCI) chief Sheikh Ashiq said the chamber would welcome investments but people in Jammu and Kashmir wouldn't if the investments involved outsiders buying property here.
"(Otherwise), nobody has any objections: neither now, nor before the abrogation (of key provisions) of Article 370. They (outsiders) have done it (invest) before with ease.… But what is required for a progressive economy is peace and normality, which is lacking here," Ashiq said.
"As of date, we don't have Internet here. There is a hell of a difference between talking business and doing business."
The KCCI chief said there were never any restrictions on outsiders to invest here. "The land for investment was given on lease to local as well as outside entrepreneurs," he said.
Business in Kashmir has suffered during the four-month-old shutdown, with the loss estimated to be around Rs 12,000 crore.
The Sidco chief ruled out any dramatic changes to the industrial scenario since several companies, including Cadila and Dabur, already had units in the region.
An officer said the expressions of interest (EOIs) had come in 11 sectors — information technology, infrastructure, renewable energy, manufacturing, hospitality, skill and education, tourism, health care, retail, food and agriculture.
When Jammu and Kashmir was a state, most of the investment would go to Jammu with the industrialists showing little interest in Kashmir because of security concerns.
"There is no clarity whether they want to invest in Jammu or Kashmir. As far as the Valley is concerned, you have people showing interest in hospitality, tourism or the IT sector. One group wants to set up a university in Kashmir too," the officer said.
"Some groups want to take up properties in tourist destinations like Gulmarg, Pahalgam and Sonamarg and set up hotels or restaurants there."
The officer said the business groups that had submitted EOIs included the Dubai-based Lulu group, Shree Cements and Singapore Electric Vehicles.