RJD pulls no punches on allies
It also showed that RJD was now in no mood to patch up with partners that challenge its primacy among the Opposition parties in Bihar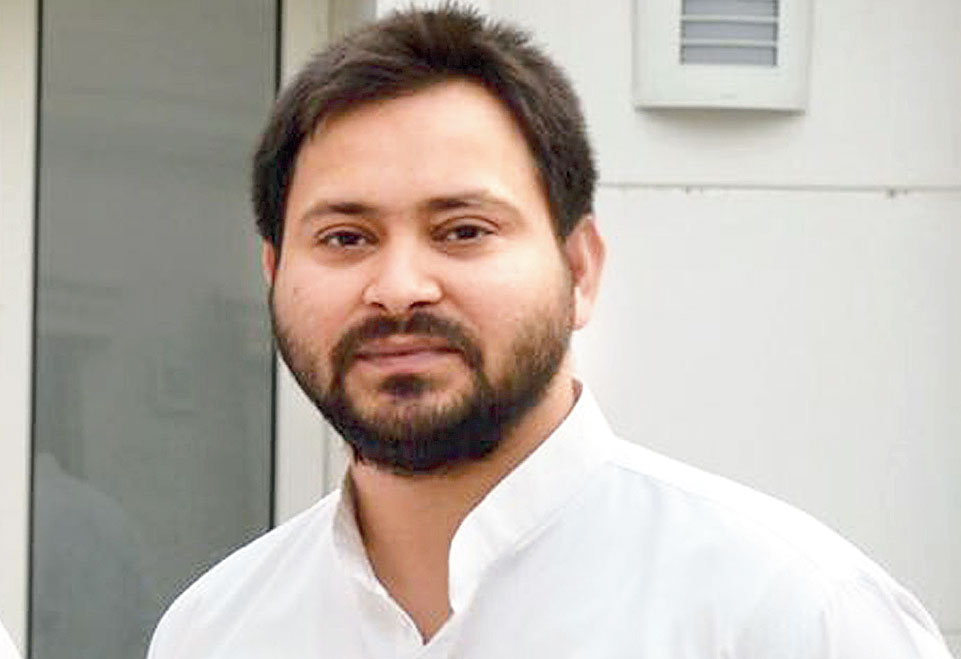 ---
|
Patna
|
Published 18.03.20, 10:43 PM
---
Lalu Prasad's Rashtriya Janata Dal criticised ally Hindustani Awam Morcha Secular leader and former chief minister Jitan Ram Manjhi on Wednesday for meeting Janata Dal United leader and chief minister Nitish Kumar.
The development once again suggested that the growing rift between the two Grand Alliance partners had reached a flashpoint at a time the Assembly polls are just around six months away.
It also showed that the RJD, which had never attacked HAMS earlier, was now in no mood to patch up with partners that challenge its primacy among the Opposition parties in Bihar.
"We have always honoured all parties in the Grand Alliance. We gave it (HAMS) three seats to contest in the Lok Sabha elections last year. How much was the NDA giving it? One or two? If he (Manjhi) is raising questions then people should remember that the RJD made his son an MLC from its own quota," RJD leader and former deputy chief minister Tejashwi Prasad Yadav said.
"We could have asked Manjhi's son to contest the MLC elections on our symbol and he would have agreed. But we allowed him to contest on his own party's symbol and showed that that RJD respects its allies. What else could we have done?" Tejashwi, younger son of Lalu Prasad, added.
The RJD leader was speaking at a news conference at the state party headquarters in Patna and was seemingly peeved at the recent actions and statements of Manjhi, who had been raising leadership issues of the Grand Alliance and threatening to part ways with the alliance if a coordination committee for the alliance was not constituted by March 31. It also has the support of Upendra Kushwaha's Rashtriya Lok Samata Party (RLSP) and Mukesh Sahni's Vikassheel Insan Party (VIP).
Manjhi met Nitish on Tuesday night for around an hour and set the political circles buzzing because he had been with the JDU till early 2015. He refused to comment on the topics discussed at the meeting. Sources said Manjhi was exploring possibilities in politics in the light of the forthcoming Assembly polls.
RJD sources said that Tejashwi was considering the option of leaving out smaller parties like HAMS, VIP and the RLSP from the alliance and go ahead only with the Congress as a partner in the state polls. He is also thinking of roping in the Left parties, if needed, according to the sources.
Manjhi could not be contacted for his reactions on Tejashwi's comments as his mobile phone was not reachable.