Reminder from CPI: PM of India, not RSS
RS member Binoy Viswam said it was distressing that Modi had forgotten the communal fallout of Ayodhya temple movement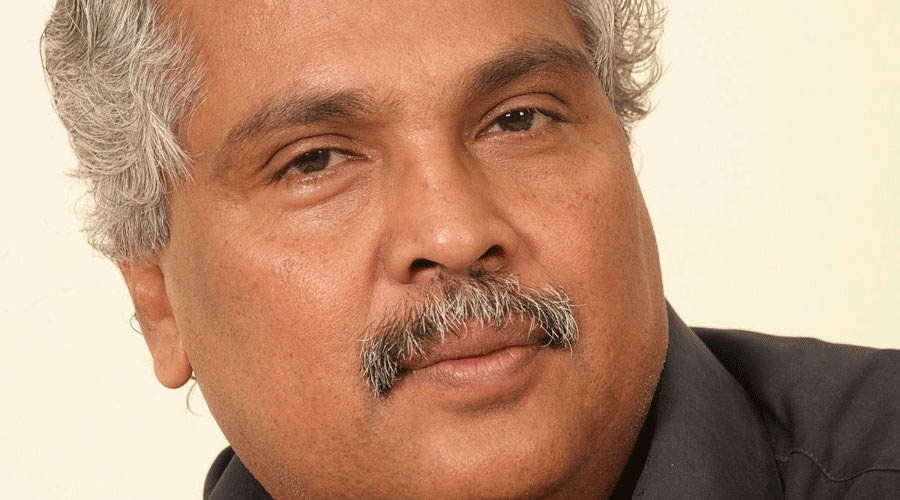 ---
---
Rajya Sabha member Binoy Viswam of the CPI on Wednesday condemned Prime Minister Narendra Modi's decision to attend the bhoomi pujan for the Ram temple in Ayodhya by "forgetting that he is the leader of the entire nation and not only of those who follow the RSS-BJP ideology".
In a statement, Viswam said: "The tumultuous history of Ayodhya and its impact on the secular fabric of India warranted that the Prime Minister exercise restraint and maturity over the event today.
Instead, the Prime Minister has chosen to gain political currency via his remarks and misused the platform to further his own communal agenda."
Picking on Modi equating the pursuit for the Ram temple to the freedom struggle and glorifying the acts that forever ruptured the secular fabric of India, Viswam said it was distressing that the Prime Minister had forgotten the communal fallout of the movement.
"To invoke the thanks of the entire nation to those who sustained the Ramjanmabhoomi movement is an attempt to whitewash the ills of the movement. It is another move to create an imagined homogeneity of the Indian people whose strengths lie in their diversity and coexistence," the CPI parliamentarian said.
Given the pandemic and the miseries caused by the economic slowdown, Viswam further said it was unfortunate that the Prime Minister was oblivious to the crisis looming large.
"The abysmal state of the economy and the millions of people who have seen their livelihoods affected should be the focus of the government. It is not surprising that the government and the ruling party are using this event as an opportunity to distract the people of India from real issues of life and livelihood."