Sachin Pilot coup not linked to our release: Omar Abdullah
Many are accusing Farooq Abdullah and his son of selling out to Delhi because of their silence since release from detention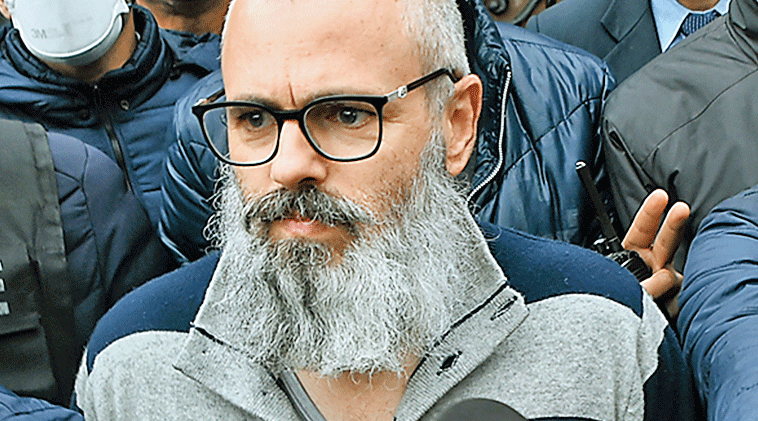 ---
Srinagar
|
Published 21.07.20, 02:56 AM
|
---
The political crisis in Rajasthan has set the temperatures soaring in Jammu and Kashmir with former chief minister Omar Abdullah warning Chhattisgarh chief minister Bhupesh Baghel of legal action for linking his March release from jail to his brother-in-law Sachin Pilot's attempted coup.
"I am fed up of the downright malicious and false allegation that what Sachin Pilot is doing is somehow linked to my or my father's release from detention earlier this year. Enough is enough. Mr Bhupesh Baghel will be hearing from my lawyers," Omar tweeted on Monday.
Baghel had said what many people have been discussing in private in Kashmir. The Congress chief minister, in an interview to a national daily, asked how Farooq Abdullah and Omar were released from captivity under the Public Safety Act while their rival and People's Democratic Party president Mehbooba Mufti was still in jail.
Baghel asked whether Pilot was behind their release. Pilot is married to Farooq's younger daughter Sara.
Farooq and Omar, who are president and vice-president of National Conference, along with Mehbooba — all three are former Jammu and Kashmir chief ministers — were among thousands of people who were arrested in the run-up to or after the scrapping of Article 370 on August 5 last year to prevent unrest in the Valley.
The father and son were released in March after spending seven months in detention. The two were expected to take a hardline position against the BJP-led government in Delhi for the abrogation of Article 370, which has been an article of faith for them and their party for decades, but they have chosen silence.
The Abdullahs had pledged to remain silent on politics until the Covid-19 crisis blows over but many are accusing them of selling out to Delhi.
Omar's tweet claiming he was "fed up" with allegations that linked their release to Pilot suggests Baghel is not the only one to link the two developments.
"You (Baghel) can send your answer to my lawyers. This is what is wrong with the @INCIndia today, you don't know your friends from your opponents. This is why you people are in the mess you are in," Omar said.
A National Conference spokesman said Omar was released "after judicial intervention was sought from the Supreme Court and the illegal order of detention of Abdullah was challenged".
"Given the indefensible nature of the illegal detention order the same was revoked by the government during the course of the proceedings before the Supreme Court," he said.
"The party unequivocally rejects such malicious, false and politically motivated statements that are used for convenient political posturing (referring to Baghel's remarks)."
The spokesman said they have taken cognisance of the "libellous statement of Baghel" and are in "the process of consulting our lawyers and shall be initiating appropriate legal action against the aforesaid statement".
Interestingly, it was Sara who had filed a petition in the Supreme Court seeking Omar's release.