Rahul leads protest march to CBI headquarters
Demands 'reinstatement' of Alok Verma as CBI director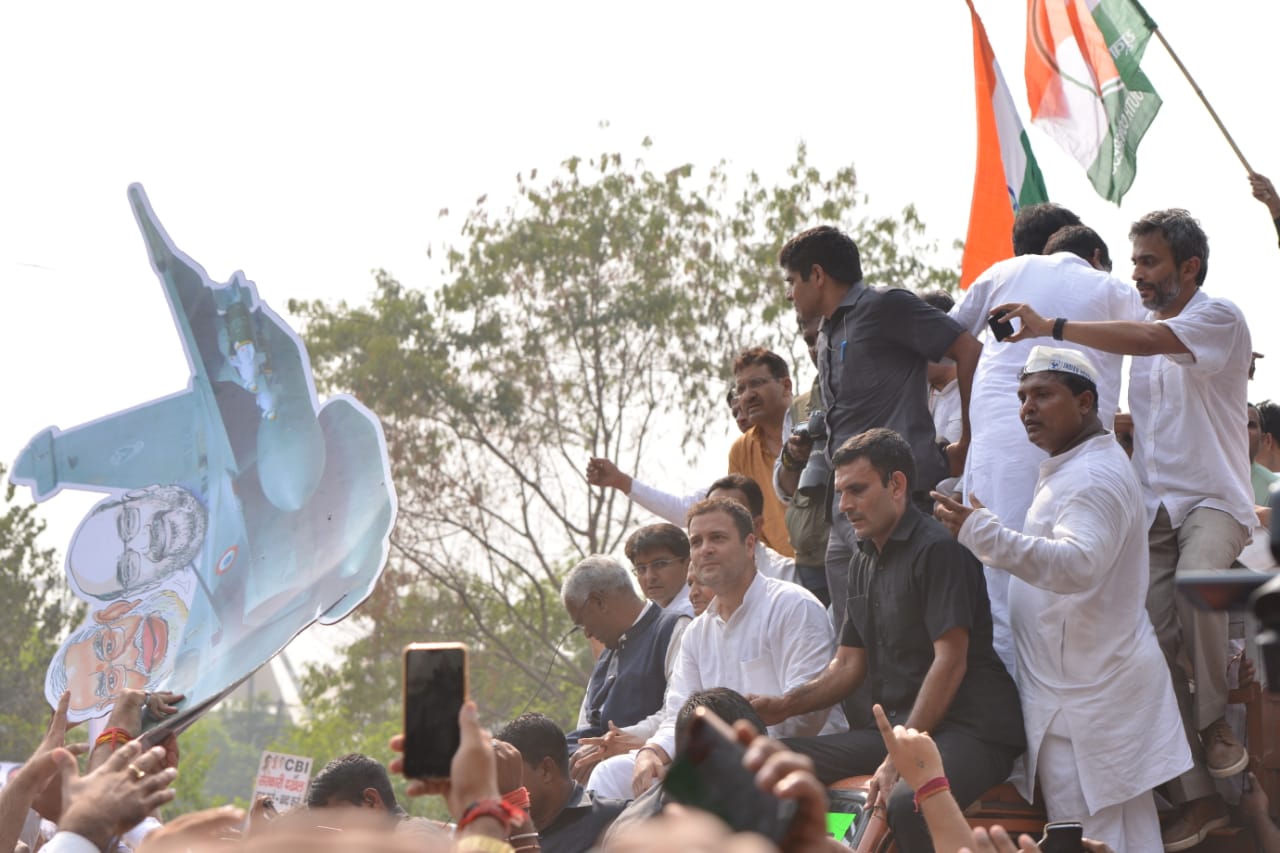 ---
New Delhi
|
Published 26.10.18, 08:18 AM
|
---
Congress workers led by their president Rahul Gandhi took to the streets on Friday against the move to divest CBI Director Alok Verma of his powers and send him on leave, and to demand an apology from Prime Minister Narendra Modi.

The Congress, marched from Dayal Singh College on Lodhi Road to the CBI headquarters about a kilometre away, believe the move against Verma to be "illegal and unconstitutional".
Senior Congress leaders, including Ashok Gehlot, Ahmed Patel, Motilal Vora, Veerappa Moily and Anand Sharma, took part in the march that culminated in a demonstration ahead of the CBI headquarters.
Loktantrik Janata Dal leader Sharad Yadav, Communist Party of India leader D. Raja and Trinamool congress' Nadimul Haque joined the protest.
Carrying placards against the prime minister, the protesters walked with scores of police personnel.
"The chief justice of India, the leader of the opposition and the prime minister can together take a decision to remove him, but not the prime minister alone," Gehlot told reporters.
"Our demand is to reinstate the CBI director. As per the law, he can be transferred only with the consent of the appointing authority (comprising Chief Justice of India, the prime minister and the leader of opposition). The prime minister should tender an apology to the nation for destroying the image of the premier investigating agency," Gehlot said.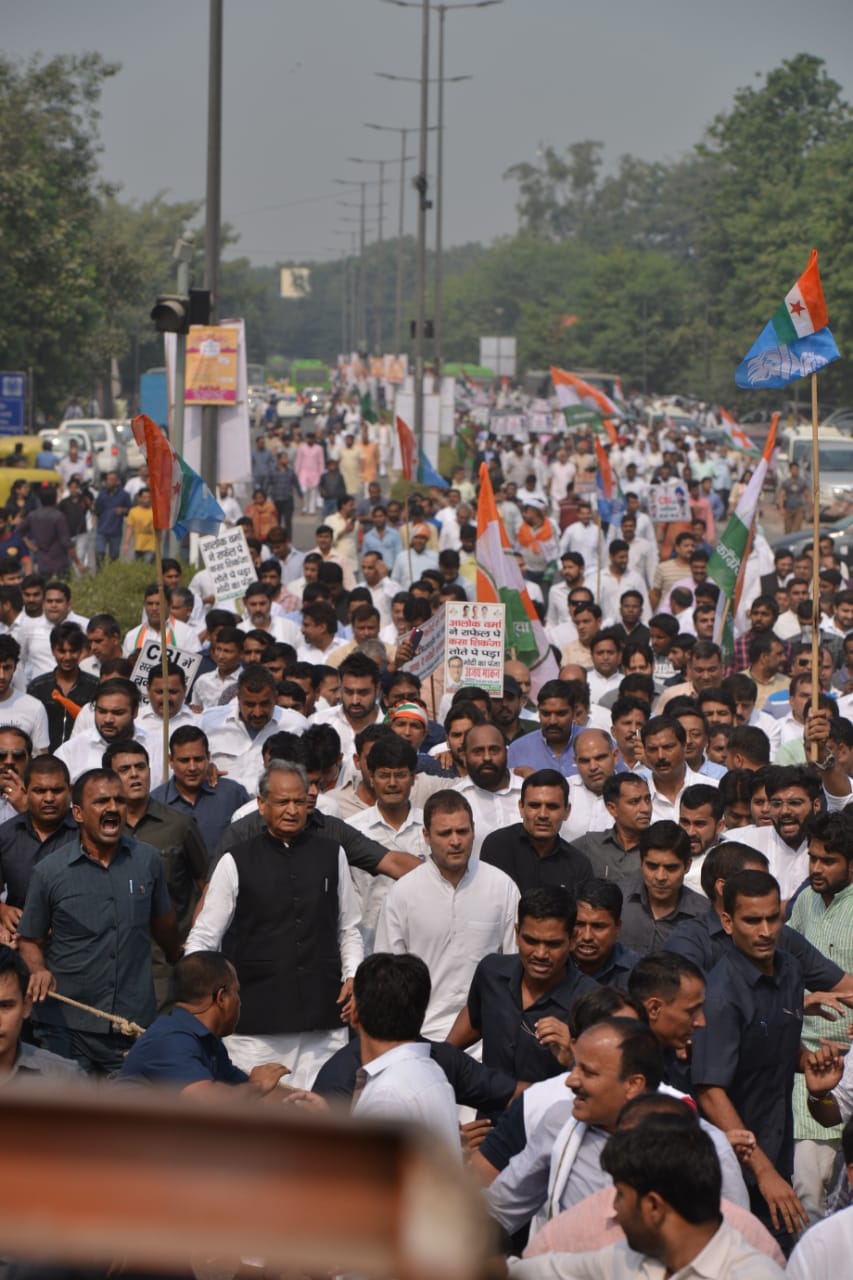 The government has strongly defended its decision, saying it was "absolutely essential" to maintain the CBI's institutional integrity and the move was based on recommendations by the Central Vigilance Commissioner.
The Congress' protests in the national capital were replicated in other parts of the country.
State Congress leaders led demonstrations in their regions against what the Congress described as the "illegal, unconstitutional and illegitimate removal of the CBI director by the Modi-Shah duo that has shamed India and its premier investigative agency".
Alleging that Modi is experiencing 'Rafale-o-Phobia', the opposition party said the "demolition of the CBI" was prompted by fears that the director was going to conduct a probe into the fighter jet deal.
The government sent Verma and Special Director Rakesh Asthana, who have accused each other of corruption, on leave on Tuesday.
It also transferred several CBI officials and appointed M. Nageswar Rao as the interim chief of the agency.
The Congress protest was held soon after the matter came up in the Supreme Court.
The apex court said former Supreme Court judge A.K. Patnaik will oversee a CVC inquiry into the allegations and counter allegations and the report has to be placed before it within two weeks.