Rahul's 'steal' barb on RBI cash infuriates Nirmala
Sitharaman contended that the fund transfer had neither been decided in haste nor by deceit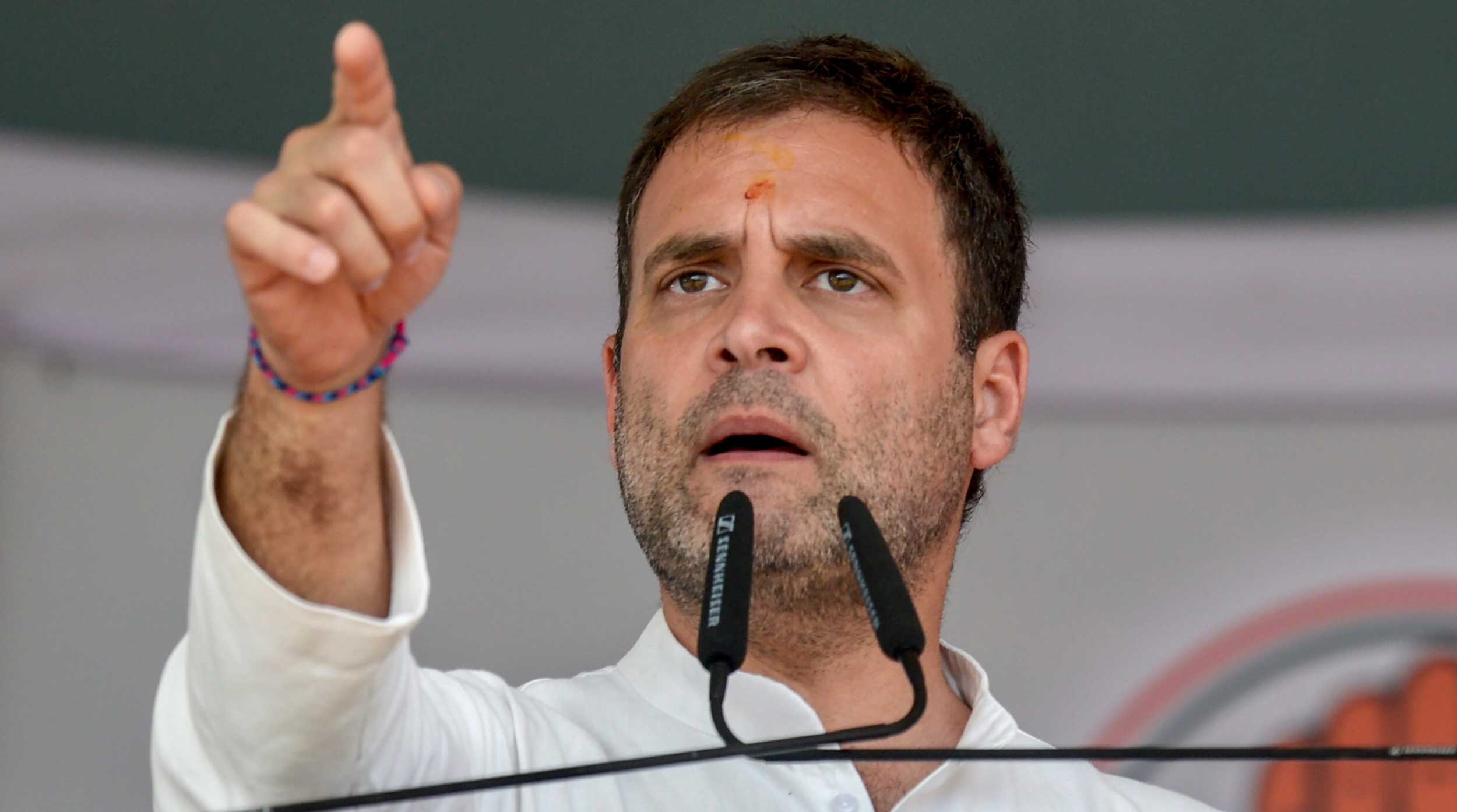 ---
|
Mumbai
|
Published 27.08.19, 10:45 PM
---
Union finance minister Nirmala Sitharaman bristled with anger on Tuesday when asked to respond to Congress leader Rahul Gandhi's accusation that the Modi government had looted the RBI's vaults of Rs 1.76 lakh crore but had little idea about how to deal with a "self-created economic disaster".
Rahul had tweeted: "Prime Minister & Finance Minister are clueless about how to solve their self-created economic disaster. Stealing from RBI won't work — it's like stealing a Band-Aid from the dispensary & sticking it on a gunshot wound."
The finance minister indicated in Pune that Rahul had made accusations against the Modi government in the past —even going so far as to label the Prime Minister as a "chor" (thief) — and had received a befitting reply from the people of this country. "If he persists in using the same words, what should we infer from it?"
Before shooting off his mouth, Rahul Gandhi ought to have consulted the finance ministers that the Congress has had in the past and other experts before saying anything about the decision of the Reserve Bank of India to transfer the funds to the Centre, she added.
"He has become skilled at hurling the accusation of thieving against us. And that is why I don't care much for what he says."
Sitharaman contended that the fund transfer had neither been decided in haste nor by deceit.
"The Bimal Jalan committee was set up in December last year and had a number of eminent experts. It was their decision to transfer the capital reserves of the RBI to the Centre," she added.
The Modi government has argued that the Reserve Bank of India is over-capitalised because of the revaluation and contingent reserves in its balancesheet — an argument that was first put forth by former chief economic adviser Arvind Subramanian.
The government has chosen to remain reticent about what it intends to use the windfall for. The government has budgeted for a fiscal deficit of over Rs 7 lakh crore and the Rs 1.75 lakh crore could paper over a quarter of the deficit.
Alternatively, it could be used to fund spending in infrastructure to pump prime the economy.
But Subramanian — who left the finance ministry last year in controversial circumstances — said last December that the RBI reserves should not be used to fund current consumption. Instead, it should be used for long-term investment.
"If the reserve is used for deficit financing that would amount to raiding the RBI and I would be extremely dissatisfied and disappointed with it," he said.
Subramanian had said the reserves should be used to fix the ills in the financial system and not to fund the government's expenditure.
Sitharaman, who addressed reporters after a meeting with tax administrators in Pune, has refused to spell out how she intends to use this cash bonanza.