Public-private drive to combat coronavirus
The fresh case in Delhi takes the cumulative number of coronavirus cases in India to 30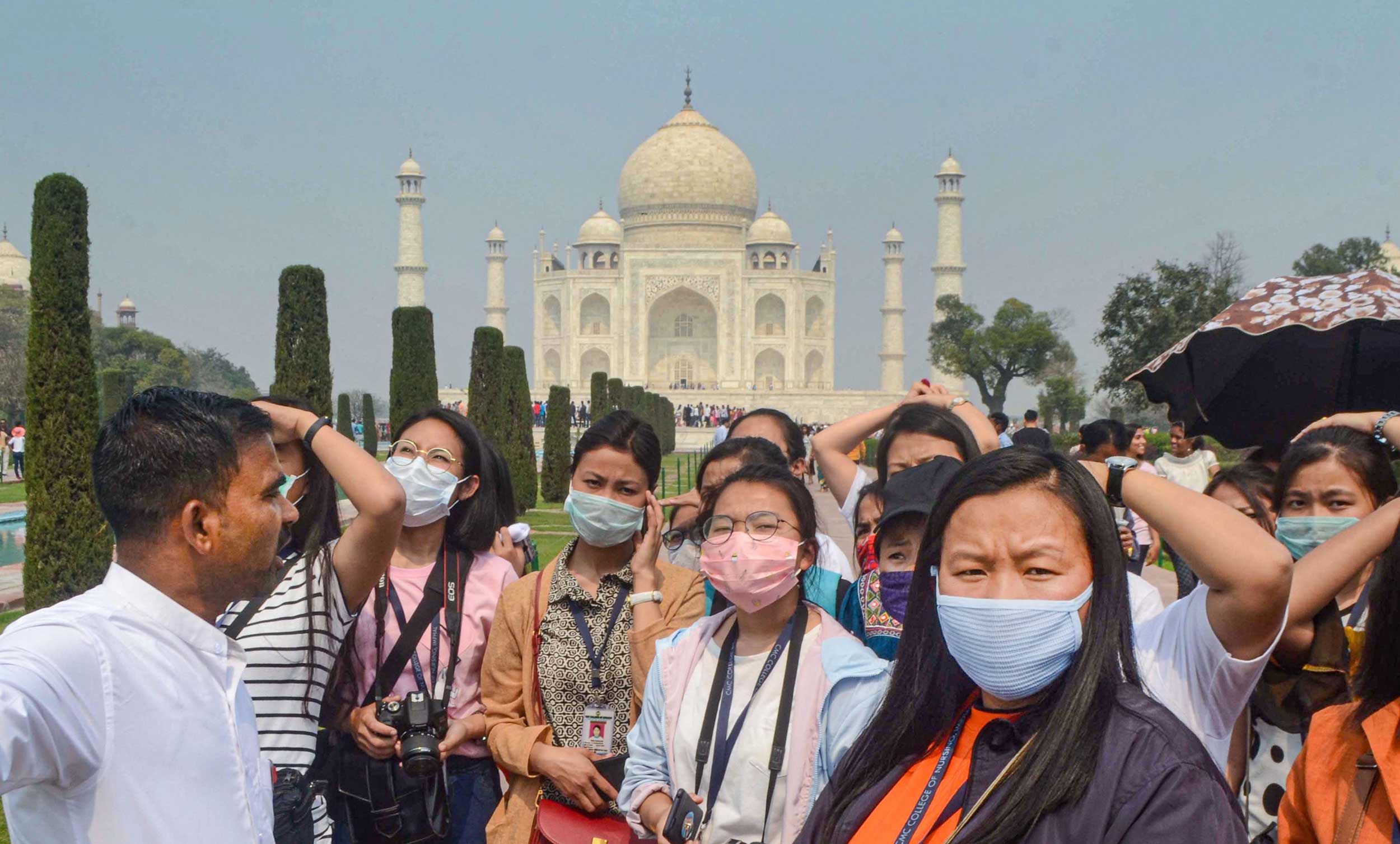 ---
---
The Union health ministry on Thursday asked private hospitals to create a pool of beds to support the country's response to the novel coronavirus.
Health minister Harsh Vardhan met the heads of multiple private hospitals in Delhi with what he said was the intention to form a public-private "alliance" to support patient care, sample collection and tests.
The health ministry on Thursday reported one fresh confirmed case of the virus.
But the ministry said that tests on 92 samples were in process and 23 samples were being "reconfirmed" or undergoing a second test after an initial positive result.
The fresh case in Delhi — a patient with a travel history to Iran — takes the cumulative number of coronavirus cases in India to 30, of which three patients have been discharged after recovery in Kerala.
All suspected and confirmed patients of the coronavirus are at present housed in select government hospitals across the country and diagnostic tests are carried out in 34 government laboratories.
A health official told the meeting that the number of labs engaged in sample collection and testing would increase to 100 in the coming days.
Senior representatives of Apollo, Fortis, Max, Medanta and other hospitals attended the meeting called by the health ministry.
The confirmed cases in India include 16 Italians on a tour. All the Indians and 14 of the Italians are stable and being monitored, the health ministry said.
The ministry said on Thursday that Agra would implement a "cluster containment" plan to prevent the local spread of the coronavirus, picked up by six residents — all relatives of a patient in Delhi who had a travel history to Italy and was detected with the virus earlier this week.
If the number of positive cases rises, it will increase the challenge for the nation's integrated disease surveillance network to trace their contacts and take steps to prevent any local spread of the virus, virologists said.
Vardhan referred to this challenge in a statement in the Rajya Sabha on Thursday. "The contact tracing of positive cases requires tracing hundreds of contacts in multiple locations and monitoring their health," he said.
Vardhan also said the cases in Agra had "necessitated putting up a containment plan to contain the cluster of cases" there.
The health ministry has designated district collectors as nodal officers for "containment operations", the minister said. State health officials have received guidance on ways to identify containment zones and buffer zones, prepare micro-plans for active and passive surveillance, and trace the contacts of confirmed cases, Vardhan said.
The minister did not give details of the "containment plan". Infectious disease specialists said it would involve, among other measures, tracking down the movements and contacts of the six positive cases in their localities and asking them to stay under home quarantine to prevent any contact who might yet turn positive from spreading it into the community.
India has over the past six weeks screened over 649,000 people at its airports and around 29,600 people have come under the surveillance of district-level units of the disease surveillance programme. But samples of only 3,542 people have been tested, among which 30 have been confirmed as positive.
Virologists have cautioned that India's current testing strategy to screen only people with a travel history to affected countries and their contacts could miss any virus that might have slipped unnoticed into the community.
Experts said the health ministry's directives asking states to set up rapid response teams at the district, block and village levels and maintain sufficient isolation beds, and its meeting with private hospitals are likely preparations for local clusters if they emerge.
Under the cluster containment plan, rapid response teams would sensitise every household within a 3km radius from an infected person's residence and all those who have come in contact with the positive case, PTI quoted an health ministry official as saying.
"The health officials will urge those with symptoms of cough, fever, or breathing difficulty to get themselves tested and stay home quarantined," the official said. Other would be asked to stay alert for symptoms.
Delhi schools
Deputy chief minister Manish Sisodia announced on Thursday that primary classes in all Delhi schools would remain closed till March 31, PTI adds.